THP Aviation directs Emergency Ground Crews to their Location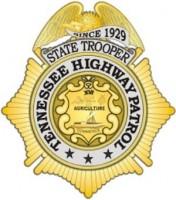 Nashville, TN – Tennessee Highway Patrol (THP) Aviation section in a non-criminal search locates two missing 35 year old men. It was reported the men had left out to ride four wheelers around 2:00pm January 10th in severely cold winter conditions.
The Weakley County Sheriff's Office contacted Captain Mansfield about the missing men. Captain Mansfield immediately requested support from THP's Aviation section. It was reported to Trooper Harold Russell that the last cell phone conversation with the men indicated they had been riding in a swampy, bottom land area just south of Stafford's Store Road in the Greenfield. The men had indicated they were lost and had ran out of fuel.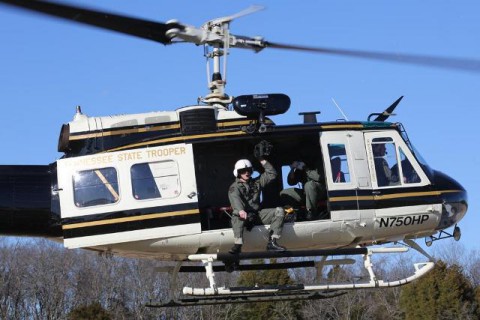 A possible location was selected and a grid search was completed by Trooper Russell and his partner Trooper Caleb Cooper.
As Trooper Russell flew over the area surveying the thickly wooded area, he utilized his night vision goggles (NVG's). With his NVG, Trooper Russell observed a small fire in a wooded area. Trooper Russell instructed Trooper Cooper to the direction of the small fire.
Trooper Cooper utilized the aircrafts Forward Looking Infrared Radiometer (FLIR). Trooper Cooper then confirmed the location of the two men sitting by the fire, along with their four wheelers.
Trooper Russell then lit the area with aircrafts searchlight to direct emergency ground personnel through the swamp and woods where they were able to make contact with the subjects. Once the subjects were assessed by emergency personnel, Trooper Russell led them back out of the woods with his aircrafts searchlight.
The Tennessee Department of Safety and Homeland Security's (www.TN.Gov/safety) mission is to serve, secure, and protect the people of Tennessee