Topic: The Bone Show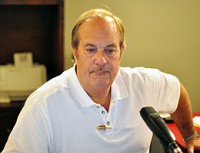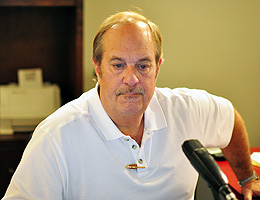 That day I had been planning and hoping for;  That day I could finally say "I don't have to do this anymore." That day came yesterday as the new ownership of WJZM radio decided it was time we "part ways."  I was relieved.   I thought the meeting was for something more serious.
First and foremost, I want to thank Mike Parchman, Dave Loos Jr and Greg Walker for buying my radio station. I had been ready to leave a couple of years ago, with no prospects in sight. They really did me a huge favor by making me an enormous offer that I couldn't refuse.
«Read the rest of this article»
This week marked a new chapter in my life, as I sold my radio station, WJZM 1400am. I have spent most of my entire life there, and it's been very good to me. Interesting how time flies when you're having fun, and I've had a blast.
The people I want to thank is a lengthy list, and I can't thank them all, but I would like to reflect back on a few.
First, to God almighty, who has blessed me with a little talent, good health, and a strong work ethic.
To my wife Grace, who has stood by me under some very difficult situations and probably wishes I had been an accountant. A lesser woman would have cut me loose a long time ago and I would have deserved it. Trust me. «Read the rest of this article»
Clarksville, TN – Richard Stevens, the general manager of the Leaf-Chronicle appeared on WJZM's the "Bone Show" Thursday morning to talk about the newspaper's new subscription plan for it's online content and other products, that's been the talk of the town in recent weeks.  The Leaf-Chronicle, owned by the Gannett company, has introduced it's "Full Access" plan if you want to view it's product online.
The decision has been met with a variety of emotions locally.  Especially since most of the news and information consumers are wanting is available for free.  It's a bold decision being made by the newspaper industry, but something that industry experts feel is what the future holds for news organizations, like the Leaf-Chronicle. «Read the rest of this article»

Clarksville, TN – Cumberland Radio Partners Inc is proud to announces the addition of Eddie Owen as co-host of the "Bone Show," Clarksville's longest-running morning talk show which can only be heard on WJZM 1400 AM; Clarksville's oldest news, talk, and sports radio station. Owen will join Hank Bonecutter and producer,  J. Duncan on the air, starting Monday morning. «Read the rest of this article»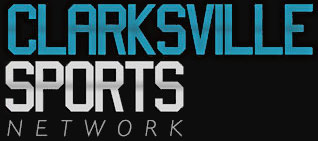 It's in the Bible. David kicked Goliath's giant bootie.
Well, something like that.
When Austin Peay beat THE University of Tennessee this weekend, IN Knoxville, it was good to be David.
Reportedly, the smallest crowd to witness a Tennessee home game this year at just over 14,000, (we would kill for that crowd at the Dunn Center), this was a monumental game for ALL Austin Peay State University fans, and fans of coach Dave Loos. They were not expected to win this game. They were supposed to go to Knoxville, break a sweat, pick up a huge paycheck, then go home and prepare for the OVC schedule.
But "David" had other ideas, and I couldn't be happier. «Read the rest of this article»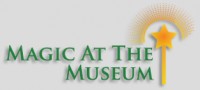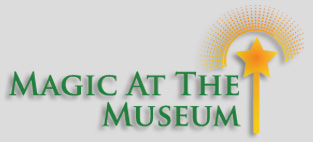 Clarksville, TN – Bonehead Promotions  just plain outdid itself Saturday night with Magic at the Museum. Bringing together four total professionals to give stellar performances in a magical combination is no small effort. Hank Bonecutter did just that; every magician dazzled the audience with unique and fascinating illusions that were unforgettable. The comedienne kept everyone laughing and eager to hear what her next hilarious adventure would be.
Most important, thanks to the sponsorship of Better Homes and Gardens Real Estate, every cent of the $30.00 entry fee allowed hungry children to have food for the weekend through F.U.E.L.
«Read the rest of this article»

Clarksville, TN – Stand up comedy returned to Clarksville, on Tuesday, June 7th at 7:00pm at the Roxy Regional Theatre, as F&M Bank presented "Comedy on the Cumberland". The Clarksville Salvation Army was the beneficiary of the show. This year, Bonehead Promotions is focusing on The Clarksville Hunger Project, an awareness campaign featuring benefits for the local agencies who fight hunger in our community, because hunger is no laughing matter.
This show featured Paul Strickland, Brian Swinford, and C.J Harlow; and was hosted by local talk show host and comedian, Hank Bonecutter.
«Read the rest of this article»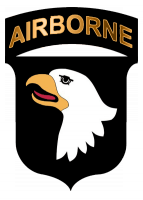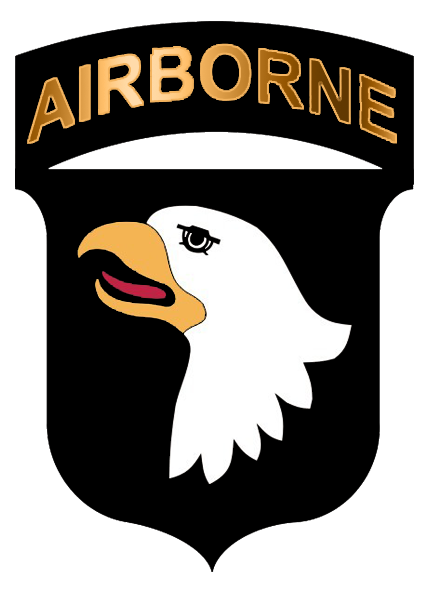 Fort Campbell, KY – Fort Campbell held a Welcome Home Ceremony today for elements of its 101st Headquarters and Headquarters Battalion; the flight included the 101st Airborne Division Flag; Fort Campbell's Commanding General Maj. Gen. John F. Campbell, Command Sgt. Maj. Scott Schroeder, and 25 soldiers. «Read the rest of this article»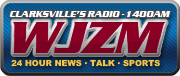 Clarksville, TN – Art Conn, the longtime host of Clarksville's Best Buys joins WJZM radio as co-host of the "The Bone Show", Clarksville's longest running morning show in 2011. Heard weekday mornings from 6:00am-9:00am on 1400 AM, and worldwide at www.wjzm.com, Conn becomes a part of the only morning talk show in the Clarksville/Fort Campbell market.
The Bone Show signed on the air in August of 1994, and is a part of Clarksville's oldest radio station, offering a variety of local news talk and sports programming. «Read the rest of this article»