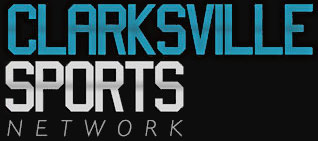 It's in the Bible. David kicked Goliath's giant bootie.
Well, something like that.
When Austin Peay beat THE University of Tennessee this weekend, IN Knoxville, it was good to be David.
Reportedly, the smallest crowd to witness a Tennessee home game this year at just over 14,000, (we would kill for that crowd at the Dunn Center), this was a monumental game for ALL Austin Peay State University fans, and fans of coach Dave Loos. They were not expected to win this game. They were supposed to go to Knoxville, break a sweat, pick up a huge paycheck, then go home and prepare for the OVC schedule.
But "David" had other ideas, and I couldn't be happier.
The so called "Big" schools aren't supposed to lose to the "little" schools. "Big Time" athletic programs don't handle losing to smaller programs very well, and if you're on Facebook you know what I'm talking about. That's why when I read all the articles about Austin Peay's upset of Tennessee, I was pretty disappointed. The Tennessean's headline was, " Vols collapse in the stretch in loss to Austin Peay."
Why not, "Governor's Storm back to defeat Tennessee," or "Austin Peay Out-Guns Vols."
Something, anything positive for "David" and his fans.
Well, I'm hear to blow the horn for the Govs AND  their coach.
Dave Loos deserves this win.  His coaches deserve this win.  More importantly, his kids and his program deserve this win.  After all the pre-season "hype" about this team, their 0-9 start was starting to deflate everybody's belief in this team.  I would interview coach Loos on my morning radio show, and we would struggle to find something positive to talk about.  I visited him at his office one morning about another matter, and when we discussed how the season was going, I could see it in his eyes, he was frustrated, VERY frustrated and the frustration of the season reached a peak during the Lipscomb game when the govs radio announcers made it clear they were not happy with this team, or it's effort. That game was difficult to listen to.
Austin Peay State University is behind the eight ball every time it opens it's doors.  We don't have enough money, we get no respect from the Nashville media, we have to work overtime to get kids to come to our program, and everybody at that school has a PHD in Fundraising.  It's a grind sometimes.
But this is OUR  school. It's OUR victory. This is Clarksville.  David lives here, and the fans that made the trip to Knoxville haven't stopped talking about "being there."
You almost never hear anything bad about OUR university. No cheating. No failed drug tests, and thankfully, no perverted sexual abuse of little boys.
We should all be excited about what happened this weekend.  I realize it's just one game, and there's a long season ahead of us, but this was "SA-WEEEEET!"
Hello world!  Welcome to Clarksville!
David lives here.