Topic: TRAPPIST-1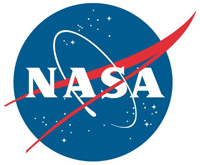 Washington, D.C. – NASA's Spitzer Space Telescope's mission has come to an end after more than 16 years studying the universe in infrared light, revealing new wonders in our solar system, our galaxy and beyond.
Mission engineers confirmed at about 2:30pm PT (4:30pm CT) Thursday the spacecraft was placed in safe mode, ceasing all science operations. After the decommissioning was confirmed, Spitzer Project Manager Joseph Hunt declared the mission had officially ended.
«Read the rest of this article»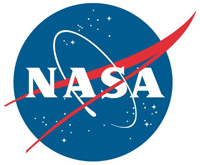 Greenbelt, MD – NASA's Transiting Exoplanet Survey Satellite (TESS) has discovered its first Earth-size planet in its star's habitable zone, the range of distances where conditions may be just right to allow the presence of liquid water on the surface. Scientists confirmed the find, called TOI 700 d, using NASA's Spitzer Space Telescope and have modeled the planet's potential environments to help inform future observations.
TOI 700 d is one of only a few Earth-size planets discovered in a star's habitable zone so far. Others include several planets in the TRAPPIST-1 system and other worlds discovered by NASA's Kepler Space Telescope.
«Read the rest of this article»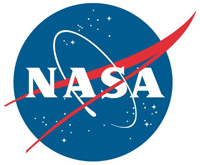 Pasadena, CA – NASA's Spitzer Space Telescope data has been used in a new study to provide a rare glimpse of conditions on the surface of a rocky planet orbiting a star beyond the Sun. The study, published today in the journal Nature, shows that the planet's surface may resemble those of Earth's Moon or Mercury:
The planet likely has little to no atmosphere and could be covered in the same cooled volcanic material found in the dark areas of the Moon's surface, called mare.
«Read the rest of this article»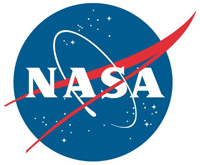 Pasadena, CA – On January 30th, 2020, NASA's Spitzer Space Telescope will be switched off permanently after nearly 16 years of exploring the cosmos in infrared light. By then, the spacecraft will have operated for more than 11 years beyond its prime mission, thanks to the Spitzer engineering team's ability to address unique challenges as the telescope slips farther and farther from Earth.
Managed and operated by NASA's Jet Propulsion Laboratory in Pasadena, California, Spitzer is a small but transformational observatory. It captures infrared light, which is often emitted by "warm" objects that aren't quite hot enough to radiate visible light.
«Read the rest of this article»
NASA Goddard Space Flight Center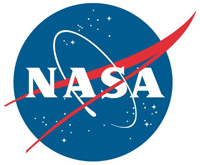 Greenbelt, MD – NASA says scientists looking for signs of life beyond our solar system face major challenges, one of which is that there are hundreds of billions of stars in our galaxy alone to consider. To narrow the search, they must figure out: What kinds of stars are most likely to host habitable planets?
A new study finds a particular class of stars called K stars, which are dimmer than the Sun but brighter than the faintest stars, may be particularly promising targets for searching for signs of life.
«Read the rest of this article»
NASA's Jet Propulsion Laboratory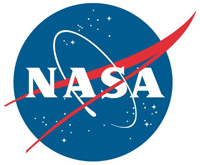 Pasadena, CA – Initially scheduled for a minimum 2.5-year primary mission, NASA's Spitzer Space Telescope has gone far beyond its expected lifetime — and is still going strong after 15 years.
Launched into a solar orbit on August 25th, 2003, Spitzer was the final of NASA's four Great Observatories to reach space. The space telescope has illuminated some of the oldest galaxies in the universe, revealed a new ring around Saturn, and peered through shrouds of dust to study newborn stars and black holes.
«Read the rest of this article»
Written by Calla Cofield
NASA's Jet Propulsion Laboratory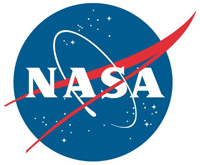 Pasadena, CA – Step outside on a clear night, and you can be sure of something our ancestors could only imagine: Every star you see likely plays host to at least one planet.
The worlds orbiting other stars are called "exoplanets," and they come in a wide variety of sizes, from gas giants larger than Jupiter to small, rocky planets about as big around as Earth or Mars. They can be hot enough to boil metal or locked in deep freeze. They can orbit their stars so tightly that a "year" lasts only a few days; they can orbit two suns at once. Some exoplanets are sunless rogues, wandering through the galaxy in permanent darkness.
«Read the rest of this article»
NASA's Jet Propulsion Laboratory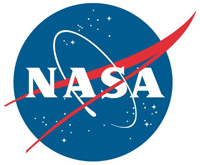 Pasadena, CA – The seven Earth-size planets of TRAPPIST-1 are all mostly made of rock, with some having the potential to hold more water than Earth, according to a new study published in the journal Astronomy and Astrophysics.
The planets' densities, now known much more precisely than before, suggest that some planets could have up to 5 percent of their mass in water — which is 250 times more than the oceans on Earth.
The form that water would take on TRAPPIST-1 planets would depend on the amount of heat they receive from their star, which is a mere 9 percent as massive as our Sun.
«Read the rest of this article»
Written by Elizabeth Landau
NASA's Jet Propulsion Laboratory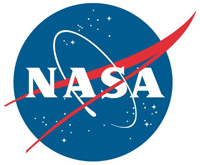 Pasadena, CA – Our solar system now is tied for most number of planets around a single star, with the recent discovery of an eighth planet circling Kepler-90, a Sun-like star 2,545 light years from Earth. The planet was discovered in data from NASA's Kepler Space Telescope.
The newly-discovered Kepler-90i – a sizzling hot, rocky planet that orbits its star once every 14.4 days – was found using machine learning from Google. Machine learning is an approach to artificial intelligence in which computers "learn." In this case, computers learned to identify planets by finding in Kepler data instances where the telescope recorded changes in starlight caused by planets beyond our solar system, known as exoplanets.
«Read the rest of this article»
Written by Elizabeth Landau
NASA Jet Propulsion Laboratory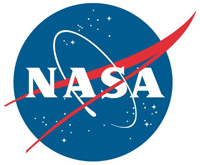 Pasadena, CA – If we want to know more about whether life could survive on a planet outside our solar system, it's important to know the age of its star. Young stars have frequent releases of high-energy radiation called flares that can zap their planets' surfaces.
If the planets are newly formed, their orbits may also be unstable. On the other hand, planets orbiting older stars have survived the spate of youthful flares, but have also been exposed to the ravages of stellar radiation for a longer period of time.
«Read the rest of this article»