Topic: Trey Martin
Nashville Sounds
Des Moines, IA -The Nashville Sounds couldn't hold an early lead Friday night and ultimately lost 5-3 to the Iowa Cubs in Game 2 of a doubleheader at Principal Park. The Sounds had won the first game of the day-night twinbill 8-3 to move their win streak to five. That matched a season-high, and it's the second time this season their five-game win streak has been snapped by Iowa.
Franklin Barreto got the Sounds rolling in the first inning with a long two-run homer to left off Eddie Butler. It was Barreto's 10th home run of the year in 50 games for the Sounds.
«Read the rest of this article»
Nashville Sounds
Nashville, TN -The Iowa Cubs spoiled the evening for 11,691 fans at First Tennessee Park by topping the Nashville Sounds, 6-2, Wednesday night. Three costly errors burned the Sounds as the third-largest crowd in ballpark history took in the game.
Nashville scored first as Ramon Laureano provided early fireworks with a two-run home run down the right-field line in the bottom of the first inning. Laureano's seventh of the season came moments after Nick Martini extended his on-base streak to 64 games with a leadoff single.
«Read the rest of this article»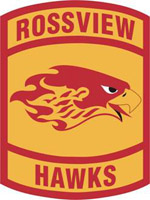 Clarksville, TN – Rossview's Taylor Mahowald held Beech to just two hits on May 13th — in the opening round of the Region 5-AAA tournament — as the Hawks advanced to their third straight Region 5-AAA championship finals, with a 5-0 win over the Buccaneers.
Mahowald only needed 89 pitches in his seven-inning complete-game effort for Rossview (27-10), giving up a two-out single in the second inning and a two-out single in the sixth inning – while striking out eight and walking two.
He also retired 11 straight Beech batters at one point.
«Read the rest of this article»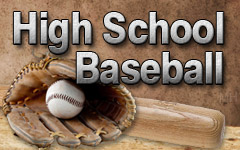 Clarksville, TN — It's hard enough to win one district tournament title, much less three in a row, but that is what Rossview High School's baseball team accomplished on May 8th, as the Hawks rolled past the Clarksville High School Wildcats, 11-1.
With the win, Rossview (25-10) will host an opening-round game of the Region 5-AAA tournament on May 13th – against the runner up of District 9-AAA – while Clarksville High (25-12) will go on the road to the champion of District 9-AAA.
«Read the rest of this article»