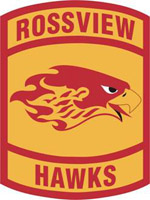 Clarksville, TN – Rossview's Taylor Mahowald held Beech to just two hits on May 13th — in the opening round of the Region 5-AAA tournament — as the Hawks advanced to their third straight Region 5-AAA championship finals, with a 5-0 win over the Buccaneers.
Mahowald only needed 89 pitches in his seven-inning complete-game effort for Rossview (27-10), giving up a two-out single in the second inning and a two-out single in the sixth inning – while striking out eight and walking two.
He also retired 11 straight Beech batters at one point.
"Taylor pitched an incredible game out there tonight, one of the two or three best performances we've had this year and in a region game too," Rossview coach Jason Rice said. "He just understands the game and has been in this spot before and in big games before.
"He was in command of his pitches, and after a little bit of a slow start in the first inning and kind of settled into cruise control."
Offensively, the Hawks would score all the runs it would need in the bottom of the second inning with Mahowald opening the frame with a double and Kyle Anderson following an out later with a RBI double – scoring courtesy runner Collin Baber to make it 1-0.
The score would remain that way until the fourth inning, when the Hawks would push across another run.
Venn Biter would open the inning with a double – the third of the game for Rossview – steal third and score and out late on a groundout by Anderson.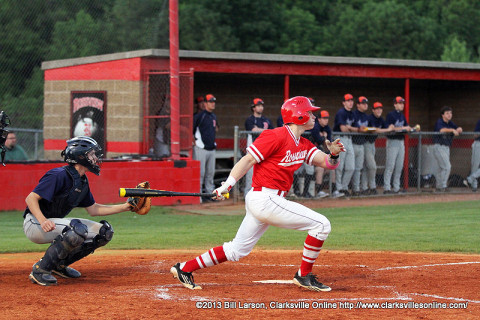 The Hawks would take any wind left in the Buccaneers sails away in the next inning, as Biter blasted a two-run shot out to right center field to make it 4-0 – which also scored Jeremy Gonzales – who reached on a base on balls.
"We got off to a slow start offensively the first couple of innings," Rice said. "Once we got settled in at the plate, we squared up a couple of balls and were able to score some runs."
Rossview would add an unearned run in the sixth inning, to close out he night's scoring, with Trey Martin starting things off with a double and scoring ahead of a throw home, when Beech right fielder Jackson Caldwell misplayed a fly ball off the bat of Anderson to make it 5-0.
With the victory, the Hawks will now travel to Mt. Juliet (25-11) – who beat Clarksville High 9-4 May 13th in the other half of the Region 5-AAA bracket – May 15th for the region title and a possible sectional home game on Friday.
"We want to win the region title," Rice said. We've been there the last two years and we want to come out Wednesday and play well and use that as a catalyst going into Friday's game with a trip to the state tournament on the line."
Box Score
Rossview 5, Beech 0
| Final | 1 | 2 | 3 | 4 | 5 | 6 | 7 | | R | H | E |
| --- | --- | --- | --- | --- | --- | --- | --- | --- | --- | --- | --- |
| Beech High School | 0 | 0 | 0 | 0 | 0 | 0 | 0 | | 0 | 2 | 1 |
| Rossview High School | 0 | 1 | 0 | 1 | 2 | 1 | x | | 5 | 6 | 1 |
Sam McWilliams, Zac Scott and Josh Jarratt; Taylor Mahowald and Trey Martin
WP-Mahowald; LP-McWilliams
HR: Rossview-Venn Biter
Photo Gallery