Topic: trick or treat
Clarksville Police Department

Clarksville, TN – The Clarksville Police Department will have extra Officers Will be on Patrol on Halloween night, Wednesday, October 31st, 2018 between the hours of 5:00pm and 10:00pm.
These extra patrols will be throughout the City of Clarksville to augment the officers already on duty to help ensure the safety of Halloween trick or treaters.
Nashville, TN – Nashville's littlest ghosts and goblins are invited to enjoy a night of delightful fun at Boo at the Zoo, presented by The Children's Hospital at TriStar Centennial. Our annual Halloween tradition is set for ten nights: October 13th, 14th, 15th, 20th, 21st, 22nd, 26th, 27th, 28th and 29th.
Boo at the Zoo runs from 5:00pm to 10:00pm on Saturdays and from 5:00pm to 9:00pm on non-Saturday event nights. Kids can come dressed in their favorite costume and enjoy carnival games, carousel rides, hayrides, shows and trick-or-treating.
The annual evening event offers families a safe and exciting Halloween experience for kids under age 12.
«Read the rest of this article»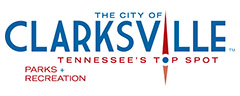 Clarksville, TN – The weekly Clarksville Parks and Recreation Department Recreation Report provides Clarksvillians with a glimpse at the activities and events that are available from the Parks and Recreation Department for them to enjoy together as a family.
This weeks highlights include: Teen Takeover, Youth Basketball League and Handmade Holidays Vendor Applications.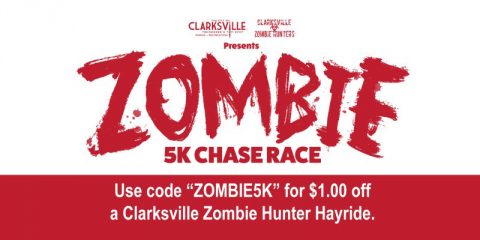 «Read the rest of this article»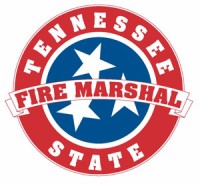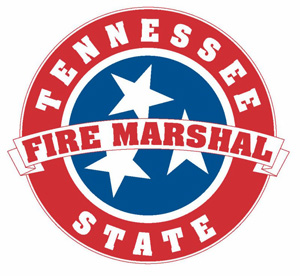 Nashville, TN – Every year, Halloween decorations, costumes and parties seemingly become more elaborate and outrageous. While the season may thrill trick-or-treaters, Halloween season can sometimes lead to dangerous and tragic situations.
National data from the U.S. Fire Administration shows 10,300 fires typically occur during the three-day period around Halloween, causing about 25 deaths, 125 injuries and $83 million in property loss.
«Read the rest of this article»
Nashville, TN – As trick-or-treaters put the final touches on their costumes, the Tennessee Department of Correction is already taking additional measures to keep them safe this Halloween with the launch of Operation Blackout.
Operation Blackout began October 22nd, 2015 and is a yearly, massive statewide sweep to ensure registered sex offenders under TDOC supervision follow strict guidelines for the fall season and Halloween. Hundreds of teams of TDOC probation parole officers work with local law enforcement to saturate communities across the state, conducting random visits and compliance checks on sex offenders. «Read the rest of this article»
Nashville, TN – The Nashville Sounds Foundation will host its inaugural "Suites-N-Treats" event for underprivileged and special needs children at First Tennessee Park on Wednesday, October 28th from 5:00pm to 8:00pm.
Suites-N-Treats is an event that will provide underprivileged and special needs children in the greater Nashville area with the opportunity to trick or treat in a safe and unique environment.
There will also be activities set up for the participants, which include decorating their own trick or treat bags, making picture frames, enjoying complimentary food/drink (donated by Centerplate and Coca-Cola), and the opportunity to meet Sounds mascot Booster and take pictures with him.
«Read the rest of this article»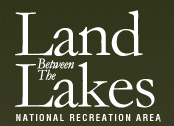 Land Between the Lakes, KY/TN – Trick or treat on the "wild side" at the 21st Annual Howl-O-Ween program, Saturday, October 24th, from 1:00pm-4:30pm at Woodlands Nature Station in Land Between The Lakes National Recreation Area. Join Nature Station guides on a ¼ mile woodland walk during this non-scary, daytime event all about nocturnal animals.
Tickets go on sale at 12:00pm and cost $5.00 per person ages 5 and up, free for ages 4 and under. Nature Station admission included with purchase. First tour leaves at 1:00pm; last tour leaves at 4:00pm.
«Read the rest of this article»
AAA wants you to Be Smart, Be Safe and Be Seen this Halloween
Halloween Night Creates a Scary Combination for both Pedestrians and Motorists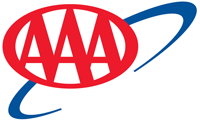 Tampa, FL – Halloween can be one of the most deadly nights of the year for both pedestrians and motorists. With the increased number of pedestrians trick-or-treating and party goers that could be impaired behind the wheel, it makes for a scary combination.
The National Highway Traffic Safety Administration (NHTSA) reports that Halloween is consistently one of the top three days for pedestrian injuries and fatalities.
«Read the rest of this article»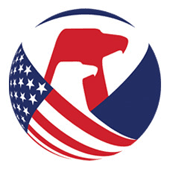 Washington, D.C. – A few safety tips from the U.S. Consumer Product Safety Commission can protect children who plan to go trick-or-treating this Halloween.
Treats: Warn children not to eat any treats before an adult has carefully examined them for evidence of tampering.
Flame Resistant Costumes: When purchasing a costume, masks, beards, and wigs, look for the label Flame Resistant. Although this label does not mean these items won't catch fire, it does indicate the items will resist burning and should extinguish quickly once removed from the ignition source.
To minimize the risk of contact with candles or other sources of ignition, avoid costumes made with flimsy materials and outfits with big, baggy sleeves or billowing skirts. «Read the rest of this article»


Clarksville, TN – The 3rd Annual Fright on Franklin was held on Saturday October 29th. Several Thousand families packed Historic Downtown Clarksville for Fright on Franklin which provides safe trick-or-treating opportunities for Clarksville residents.
"It's wonderful, this is one of the best things that we do in the city of Clarksville all year round," said Clarksville Mayor Kim McMillan. "There are thousands of children out here having fun, getting candy, in a wonderful atmosphere where it is safe; and I think the parents are liking it too!"
«Read the rest of this article»