Topic: TVAAS

Montgomery County, TN – The State Collaborative on Reforming Education (SCORE) announced the 12 finalists for the third annual SCORE Prize, with local school Norman Smith Elementary among the group.
The prize recognizes the Tennessee elementary, middle, and high schools and school district that have most dramatically improved student achievement. «Read the rest of this article»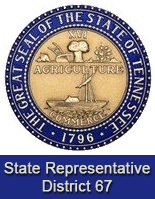 Nashville, TN – In the book, The Abilene Paradox, the author describes a family that makes a Sunday afternoon trip to Abilene when none of the members really want to go. They just go along because they assume everyone else wants to make the trip.
That describes exactly the paradox of the statewide virtual school juggernaut created by some in the Tennessee General Assembly in 2011. I say "some" because I did not support the measure. Those that voted for the bill probably assumed everyone or someone wanted to make the trip to trying what is now a failed experiment in creating a statewide virtual school. «Read the rest of this article»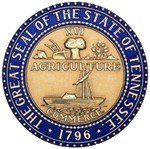 Clarksville, TN – Tennessee State Senator Tim Barnes said he is troubled by the dismal performance of a for-profit Tennessee school and renewed calls for broad investments in public education.
"We're taking students out of good schools in Montgomery County, and then turning their education over to a for-profit company that runs a failing program," Senator Barnes said. "Meanwhile, our local schools lose state dollars but still have to do the same job. It just defies common sense." «Read the rest of this article»
Following a recent article I wrote on the new teacher evaluation system in Tennessee, I received an overwhelming response from readers. As you will see, teachers in Tennessee are extremely unhappy, and are thinking of looking for new careers outside the school system. Our state legislators are beginning to hold discussions of the situation and not a moment too late.
Sadly, I read recently that some business leaders don't want the evaluation systems "watered down." I suggest that each of these business "geniuses" try evaluating each and every one of their employees numerous times a year after holding weeks of intensive training; then they can see what happens to the bottom line after they lose all this time in "evaluating" their teams. In other words, they need to literally MYOB, as I tell my students. In case you don't know, that stands for MIND YOUR OWN BUSINESS!
Below are a sample of those e-mails and Facebook posts (with names concealed to protect the innocent!) «Read the rest of this article»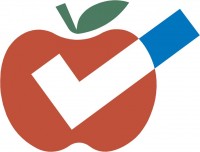 Somewhere someone came up with the idea that society's woes can be attributed to poor teaching. Consequently, all teachers now need to be evaluated by a new system that is supposed to weed out the "bad teachers" and "reward the good ones." Of course, no model for rewards has been forthcoming; no raises have been promised.
However, the new system with a rating from one to five has been promoted as having the following percentages of each grade: «Read the rest of this article»