Topic: U.S. Africa Command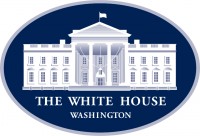 Washington, D.C. – On September 11th, 2020, President Donald Trump will award the Medal of Honor to Sergeant Major Thomas P. Payne, United States Army, for conspicuous gallantry.
On October 22nd, 2015, during a daring nighttime hostage rescue in Kirkuk Province, Iraq, in support of Operation INHERENT RESOLVE, then-Sergeant First Class Payne led a combined assault team charged with clearing one of two buildings known to house hostages.
«Read the rest of this article»
101st Airborne Division (Air Assault)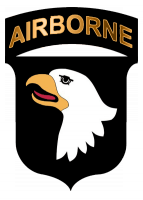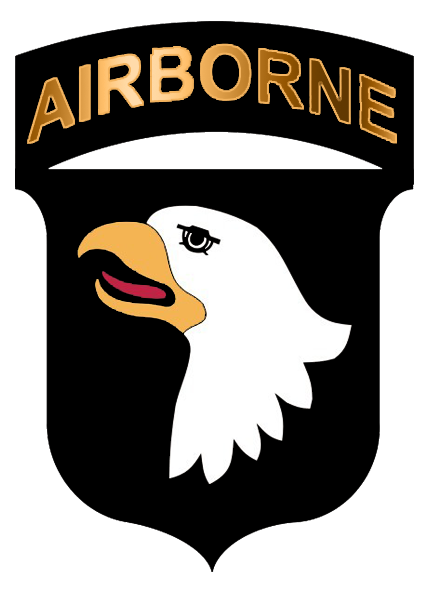 Fort Campbell, KY – The 101st Airborne Division (Air Assault) today welcomed home more than 110 Soldiers returning from their deployment to Africa.
The Soldiers, assigned to the 3rd Brigade Combat Team, 101st Airborne Division (Air Assault), reunited with their Families following a brief ceremony on the division parade field.
While deployed, the Soldiers supported the East Africa Response Force, which provides a combat-ready rapid deployment capability to support crisis operations across Africa.
«Read the rest of this article»
A Big Win For Our Farmers And Manufacturers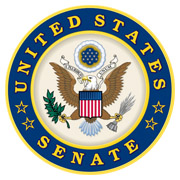 Washington, D.C. – This week, I joined President Donald Trump at the White House for the signing of the United States–Mexico–Canada Agreement (USMCA). This agreement is crucial to the success of the American economy.
Over the past two decades, Tennessee auto exports to Canada and Mexico have more than doubled; thousands of Tennessee jobs depend on manufacturing. The USMCA will also help our small businesses succeed by cutting red tape and will make it easier to tap into foreign markets.
«Read the rest of this article»
Written by Tech. Sgt. Joseph Harwood
Combined Joint Task Force – Horn of Africa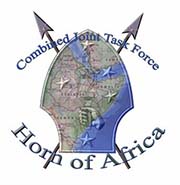 Mogadishu, Somalia – On May 24th, 2017, nearly 60 Somali National Army (SNA) soldiers from a Danab battalion graduated from a U.S.-led logistics training course offered at Mogadishu, Somalia.
This historic graduation, the first of three to be offered this year by U.S. Africa Command, was carried out by a small team of fewer than 20 total U.S. trainers and security personnel from the 101st Airborne Division out of Fort Campbell, KY.
Particularly in an area where only six years ago Al-Shabaab was a dominant group, good security is necessary for any activity there.
«Read the rest of this article»
By Sgt. Matthew Britton, 27th Public Affairs Detachment
Monrovia, Liberia – Ebola may be the reason why U.S. service members have come to Liberia's aid, but it's far from the only health concern. Malaria, yellow and dengue fever are among a long list of diseases, viruses and parasites that can threaten troops' health. Temperature checks, hand washing stations and ensuring service members have taken their anti-malaria medication aren't the only lines of defense against these microscopic dangers.
A part of this defense consists of preventative medicine Soldiers from the 61st Preventative Medicine Detachment, 86th Combat Support Hospital, Fort Campbell, Kentucky. As part of the Joint Forces Command – United Assistance, they support the U.S. Agency for International Development-led mission, Operation United Assistance, by controlling and eliminating health risks in the JFC area of operations.
«Read the rest of this article»
Written by Capt. Eric Hudson
7th Mobile Public Affairs Detachment
Paynesville, Liberia – It's a common story for many deployed Soldiers. The stress from their deployment causes problems with their marriages and other relationships, which distracts them from their job as a Soldier. Helping Soldiers deal with that stress is where the Behavioral Health Team can play a vital role.
"We look at the stress levels of the force and help mitigate any symptoms that may be keeping them ineffective, " said Maj. Alexander Ragan, Behavioral Health Officer for the 36th Engineer Brigade from Fort Hood, Texas.
«Read the rest of this article»
Written by Sgt. Matthew Britton
27th Public Affairs Detachment
Monrovia, Liberia – Every job in the military has its own unique level of difficulty. Service members have come to learn that becoming an expert in their job doesn't happen overnight but is instead crafted over time. Some even become proficient in their original jobs and those of others that they have little-to-no experience in. But troops adapt, overcome and just like the Army song, they keep on rolling along.
This week, Sgt. Yinette Lizardo, water purification specialist, Company E, 2nd Battalion, 501st Aviation Regiment, Combat Aviation Brigade, 1st Armored Division, Fort Bliss, Texas, was recognized for not only her own outstanding performance, but also the additional jobs she completed for the troops here.
«Read the rest of this article»