A Big Win For Our Farmers And Manufacturers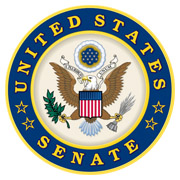 Washington, D.C. – This week, I joined President Donald Trump at the White House for the signing of the United States–Mexico–Canada Agreement (USMCA). This agreement is crucial to the success of the American economy.
Over the past two decades, Tennessee auto exports to Canada and Mexico have more than doubled; thousands of Tennessee jobs depend on manufacturing. The USMCA will also help our small businesses succeed by cutting red tape and will make it easier to tap into foreign markets.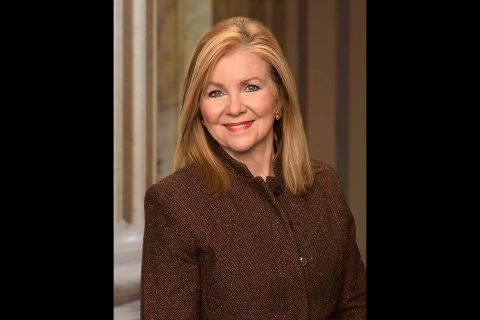 A Worthwhile Investment
Our military presence in Africa is vital to countering the next generation of threats. China and Russia are gaining influence on the continent via an outpouring of money and resources, challenging our economic and defense interests.
At this week's Senate Armed Services Committee hearing, Commander of the United States Africa Command Stephen Townsend said,"What AFRICOM accomplishes with a few people and a few dollars on a continent three-and-a-half times the size of the continental United States is a bargain for the American taxpayer and low-cost insurance for America in that region."
Working For Our Veterans
Despite the amount of time impeachment has consumed, the Veterans' Affairs Committee agreed this week to a comprehensive mental health and suicide prevention bill. In total, our committee sent forward ten bipartisan bills to care for our veterans and their families.
Fighting For Rural Health Care
Tennesseans raised concerns about Rennova Health coming into town and purchasing struggling hospitals, only to have one of the hospitals close within a year. We've also heard media reports regarding their inability to pay employees. I wrote to the CEO demanding the company answer why it has been unable to pay its employees in Tennessee.
Rural Tennesseans deserve to have access to quality health care and my rural health agenda will help to expand care in underserved areas.
The Rural America Health Corps bill is a bipartisan bill I have with Senator Durbin to improve the healthcare workforce in those areas.
The Telehealth Across State Lines bill would help reach rural patients.
The Rural Innovation Act would create a grant program to expand the care given by Federally Qualified Health Centers and Rural Health Centers.
Rural hospital closures need to be addressed in a way that offers options so that different communities can meet the needs of their residents.
Stay In Touch
As a reminder, you can reach any of my six offices in Tennessee to share a concern or request assistance with a federal agency.
Be sure to follow my work on behalf of Tennesseans on social media:
Facebook: facebook.com/marshablackburn
Twitter: @MarshaBlackburn
Instagram: @MarshaBlackburn
My Best,

Marsha