Topic: U.S. Fish & Wildlife Service
Tennessee Department of Health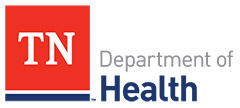 Nashville, TN – The Tennessee Department of Health is working with the United States Department of Agriculture to help prevent rabies by distributing oral rabies vaccine for wild raccoons along Tennessee's borders with Alabama, Georgia, North Carolina and Virginia.
The annual baiting program administered by USDA's Animal and Plant Health Inspection Service, Wildlife Services, will begin in Tennessee in October, 2018.
«Read the rest of this article»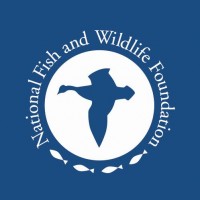 Washington, DC — The National Fish & Wildlife Foundation (NFWF) has launched the Recovered Oil Fund for Wildlife, made possible with proceeds from BP's share of net revenue from oil recovered from the Deepwater Horizon site. With an initial commitment of $5 million, the fund will support immediate actions to safeguard the populations of species most at risk from the Gulf oil spill, notably shorebirds, waterfowl, marsh birds and sea turtles.
NFWF is working with partners including U.S. Fish & Wildlife Service, other federal and state agencies and conservation organizations to implement these urgent wildlife and habitat projects.
The fund will direct resources to the Gulf area immediately. Action is imperative before mid- to late summer, a critical time for both migrating birds and sea turtles.
For millions of shorebirds, waterfowl and marsh birds that will begin migrating to the Gulf in the next few months, oil contamination has grave implications. Scientists agree that expanding habitat and refuge areas beyond the regions impacted by the spill will increase survivorship of birds that migrate through or overwinter in the Gulf. «Read the rest of this article»
Kids and Families Encouraged to Boat and Fish During Great Outdoors Month
Alexandria, VA,  — With summer just around the corner, the Recreational Boating & Fishing Foundation (RBFF) is encouraging kids and families to get outside during National Fishing and Boating Week, June 5th – 13th. To help plan the perfect day on the water, outdoor enthusiasts can visit www.TakeMeFishing.org to find local events, search for free fishing days and learn about the impact boaters and anglers have on the environment. And, with kids spending more and more time indoors, now is the perfect time to introduce them to nature.
«Read the rest of this article»