Topic: U.S. Surgeon General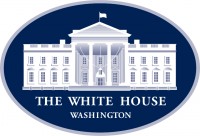 Washington, D.C. – "Congress was unable to reach an agreement Sunday on a $1 trillion-plus stimulus package that gives cash to families and keeps small businesses afloat during the coronavirus (COVID-19) pandemic," Tom Howell Jr. writes in The Washington Times.

"This national crisis is not going to wait around if Congress slips back into conventional politics or haggles endlessly over the finer points," Senate Majority Leader Mitch McConnell (R-KY) said.
«Read the rest of this article»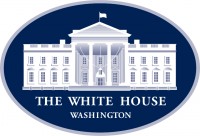 Washington, D.C. – "Since being named to the coronavirus task force, I've quickly made a few observations. It is clear we must continue to help Americans understand how to protect themselves, but also that we mustn't recreate the wheel. To address the disease outbreak, we can rely on tried-and-true planning and preparation that was begun long ago," Surgeon General Jerome Adams writes for CNN.
«Read the rest of this article»

Nashville, TN – The Tennessee Department of Environment and Conservation is offering free radon test kits for Tennesseans to test their homes in January. Tennessee Governor Bill Lee has proclaimed the month as "Radon Action Month."
«Read the rest of this article»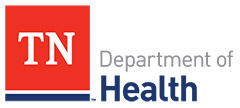 Nashville, TN – The Tennessee Department of Health joins partners from across the state in celebrating the third annual Tennessee Quit Week February 5th-9th, 2018 renewing the call to each and every Tennessean to be part of our state's celebration of Tennesseans who have quit using tobacco products and inspire more people to join them.
"The impacts of tobacco and nicotine addiction in Tennessee go beyond the damage done to the health, quality of life and incomes of people using these products, most of whom got addicted as youth," said Tennessee Department of Health Commissioner John Dreyzehner, MD, MPH.
«Read the rest of this article»
Evolving Research & Recent Regulatory Actions Increase Concerns about Impacts to Health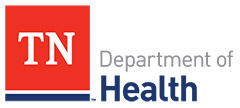 Nashville, TN – In February of 2013, the Tennessee Department of Health issued its first public health advisory on electronic nicotine delivery systems.
After reviewing a growing body of unbiased, scientific research, TDH is issuing an updated advisory that provides more information and urges current and potential users to understand new evidence of risks associated with e-cigarettes and similar devices.
«Read the rest of this article»
Washington, D.C. – American Heart Association CEO Nancy Brown issued the following comments today on the Surgeon General's report, "E-Cigarette Use Among Youth and Young Adults." The report examines the growing use of these products by youth under the age of 25 in the U.S. and makes policy recommendations for how to fight this public health threat:
"The Surgeon General's call to extinguish e-cigarette use among young Americans deserves high praise and fervent support.
«Read the rest of this article»

Nashville, TN – A new Surgeon General's report finds alcohol and drug misuse and severe substance use disorders, commonly called addiction, to be one of America's most pressing public health concerns.
Nearly 21 million Americans – more than the number of people who have all cancers combined – suffer from substance use disorders. In Tennessee, it is estimated that 373,000 adults and 26,000 youth have a substance use disorder.
«Read the rest of this article»

Nashville, TN – The once commonly held belief that smoking tobacco was harmless, and perhaps even good for some, was shattered January 11th, 1964. The first U.S. Surgeon General's report on smoking was issued that day, alerting Americans, and the world, to the deadly consequences of smoking.
In the 50 years since that report, the U.S. and Tennessee have made remarkable progress, cutting smoking rates significantly, protecting much of the population from harmful secondhand smoke and saving millions of lives. Still the battle against tobacco is far from won and too many people develop or sustain addictions to tobacco products. «Read the rest of this article»