Topic: Ultraviolet Light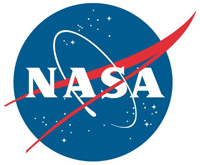 Greenbelt, MD – Observations by NASA's Hubble Space Telescope are showing that the unexpected dimming of the supergiant star Betelgeuse was most likely caused by an immense amount of hot material ejected into space, forming a dust cloud that blocked starlight coming from Betelgeuse's surface.
Hubble researchers suggest that the dust cloud formed when superhot plasma unleashed from an upwelling of a large convection cell on the star's surface passed through the hot atmosphere to the colder outer layers, where it cooled and formed dust grains. The resulting dust cloud blocked light from about a quarter of the star's surface, beginning in late 2019. By April 2020, the star returned to normal brightness.
«Read the rest of this article»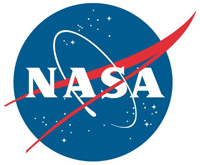 Greenbelt, MD – Vast areas of the Martian night sky pulse in ultraviolet light, according to images from NASA's MAVEN spacecraft. The results are being used to illuminate complex circulation patterns in the Martian atmosphere.
The MAVEN team was surprised to find that the atmosphere pulsed exactly three times per night, and only during Mars' spring and fall. The new data also revealed unexpected waves and spirals over the winter poles, while also confirming the Mars Express spacecraft results that this nightglow was brightest over the winter polar regions.
«Read the rest of this article»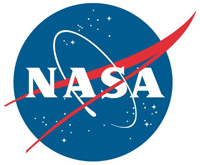 Greenbelt, MD – In late May and early June, Earthlings may be able to glimpse Comet SWAN. The comet is currently faintly visible to the unaided eye in the Southern Hemisphere just before sunrise — providing skywatchers with a relatively rare glimpse of a comet bright enough to be seen without a telescope.
But Comet SWAN's initial discovery was made not from the ground, but via an instrument on board ESA (the European Space Agency) and NASA's Solar and Heliospheric Observatory, or SOHO, satellite.
«Read the rest of this article»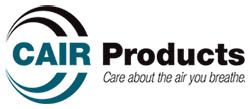 Algonquin, IL – With the COVID-19 Coronavirus pandemic plaguing the United States and people around the world, Cair Products (www.cairproducts.com) announces the development of its new Personal Active UVC Air Sterilizer is in its final stages of testing and certification. The product will be available within 45 days of the release with a "patent pending" status.
With this unit, a patent-pending active sterilization system focuses on the individual user and sterilizing the air the user breathes and exhales.
«Read the rest of this article»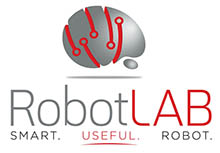 San Francisco, CA – RobotLAB Inc., the leading Educational Robotics Company, announced today the launch of a suite of Virus-Fighting robots to keep schools safe and virus-free. The suite of robots, carefully chosen from all around the world, are designed to follow the UNICEF's guidelines for safe and virus-free schools.
With Dr. Fauci's expectation that the Coronavirus (COVID-19) will become a cyclical disease, it is more important than ever to ensure that schools, and our kids are safe, and not spreading infections throughout the community.
«Read the rest of this article»

Oyster Bay, NY – The Coronavirus (COVID-19) outbreak has highlighted use cases for mobile robotics to successfully disinfect, monitor, surveille, and handle and deliver materials. These proven use cases will propel the overall mobile robotics market to U.S. $23 billion by 2021, states global tech market advisory firm, ABI Research.
«Read the rest of this article»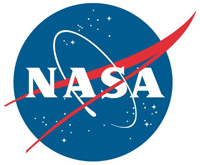 Greenbelt, MD – NASA says that galaxies were once thought of as lonely islands in the universe: clumps of matter floating through otherwise empty space. We now know they are surrounded by a much larger, yet nearly invisible cloud of dust and gas.
Astronomers call it the circumgalactic medium, or CGM. The CGM acts as a giant recycling plant, absorbing matter ejected by the galaxy and later pushing it right back in.
«Read the rest of this article»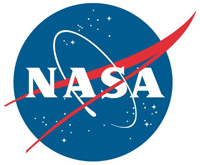 Washington, D.C. Two Proposals have been picked by NASA for concept studies that could help us better understand the fundamental nature of space and how it changes in response to planetary atmospheres, radiation from the Sun, and interstellar particles. The proposals will advance NASA's heliophysics program and could lead to better protection for both technology and humans as we travel farther from home.
Each of these Heliophysics Science Mission of Opportunity proposals will receive $400,000 to conduct a nine-month mission concept study.
«Read the rest of this article»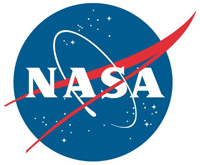 Greenbelt, MD – NASA asks you to imagine slow-motion fireworks that started exploding 170 years ago and are still continuing. This type of firework is not launched into Earth's atmosphere, but rather into space by a doomed super-massive star, called Eta Carinae, the largest member of a double-star system.
A new view from NASA's Hubble Space Telescope, which includes ultraviolet light, shows the star's hot, expanding gases glowing in red, white and blue. Eta Carinae resides 7,500 light-years away.
«Read the rest of this article»
Austin Peay State University (APSU)

Clarksville, TN – Earlier this semester, Austin Peay junior Katherine Tolleson discovered two drypoint creations by famed artist Alphonse Legros in the University's Permanent Collection.
Tolleson and APSU gallery director Michael Dickins started investigating clues on the drypoint's paper, such as watermarks, signatures, titles and impression numbers. Legros' signature was clear. And on one of the prints, titled "The Sailor," Legros writes the image is one of only 10 imprints.
«Read the rest of this article»