Topic: Ultraviolet Radiation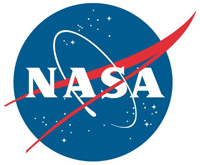 Greenbelt, MD – When Solar Orbiter launches on its journey to the Sun, there's one key piece of engineering making this ESA-NASA mission possible: the heat shield.
Seeking a view of the Sun's north and south poles, Solar Orbiter will journey out of the ecliptic plane — the belt of space, roughly in line with the Sun's equator, through which the planets orbit. Slinging repeatedly past Venus in order to draw near the Sun and climb higher above the ecliptic, the spacecraft bounds from the Sun and back toward the orbit of Earth throughout its mission.
«Read the rest of this article»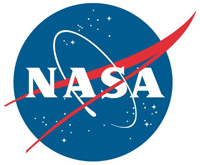 Greenbelt, MD – Could the same computer algorithms that teach autonomous cars to drive safely help identify nearby asteroids or discover life in the universe? NASA scientists are trying to figure that out by partnering with pioneers in artificial intelligence (AI) — companies such as Intel, IBM and Google — to apply advanced computer algorithms to problems in space science.
Machine learning is a type of AI. It describes the most widely used algorithms and other tools that allow computers to learn from data in order to make predictions and categorize objects much faster and more accurately than a human being can.
«Read the rest of this article»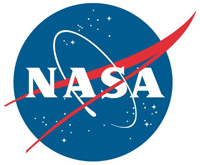 Pasadena, CA – NASA says fifty years ago today, during their second moonwalk, Charles "Pete" Conrad Jr. and Alan Bean became the first humans to reach out and touch a spacecraft that had previously landed on another celestial body.
NASA's 1969 Apollo 12 Moon mission and the upcoming Mars 2020 mission to the Red Planet may be separated by half a century and targets that are 100 million miles apart, but they share several mission goals unique in the annals of space exploration.
"We on the Mars 2020 project feel a special kinship with the crew of Apollo 12," said John McNamee, Mars 2020 project manager at NASA's Jet Propulsion Laboratory in Pasadena, California.
«Read the rest of this article»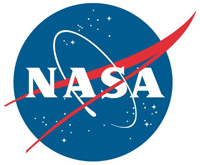 Pasadena, CA – On August 15th through the 22nd, robots from all over the world will compete to find objects in the DARPA Subterranean Challenge Systems Competition held in mining tunnels under Pittsburgh.
Among them will be a team led by NASA's Jet Propulsion Laboratory in Pasadena, California, that features wheeled rovers, drones and climbing robots that can rise on pinball-flipper-shaped treads to scale obstacles.
«Read the rest of this article»
Written by Kassandra Bell and Alison Hawkes
NASA Headquarters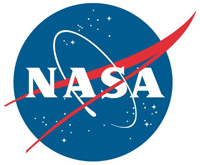 Washington, D.C. – NASA says the first type of molecule that ever formed in the universe has been detected in space for the first time, after decades of searching. Scientists discovered its signature in our own galaxy using the world's largest airborne observatory, NASA's Stratospheric Observatory for Infrared Astronomy, or SOFIA, as the aircraft flew high above the Earth's surface and pointed its sensitive instruments out into the cosmos.
When the universe was still very young, only a few kinds of atoms existed. Scientists believe that around 100,000 years after the big bang, helium and hydrogen combined to make a molecule called helium hydride for the first time.
«Read the rest of this article»
NASA Jet Propulsion Laboratory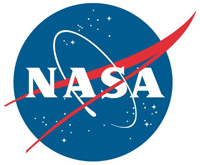 Pasadena, CA – Researchers at NASA's Jet Propulsion Laboratory in Pasadena, California, are cooking up an alien atmosphere right here on Earth. In a new study, JPL scientists used a high-temperature "oven" to heat a mixture of hydrogen and carbon monoxide to more than 2,000 degrees Fahrenheit (1,100 Celsius), about the temperature of molten lava.
The aim was to simulate conditions that might be found in the atmospheres of a special class of exoplanets (planets outside our solar system) called "hot Jupiters."
«Read the rest of this article»
NASA Langley Research Center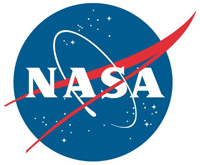 Hampton, VA – Chill out. That's the current message from the Sun to Earth's upper atmosphere says NASA.
To be more precise, as the Sun settles into a cyclical, natural lull in activity, the upper atmosphere, or thermosphere — far above our own climate system — is responding in kind by cooling and contracting.
Could that have implications for folks down here on the surface? Absolutely not. Unless, that is, you're someone with a vested interest in tracking an orbiting satellite or space debris.
«Read the rest of this article»
Written by Elizabeth Landau
NASA's Jet Propulsion Laboratory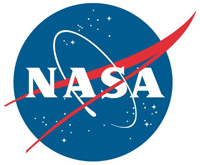 Pasadena, CA – Astronomers and visualization specialists from NASA's Universe of Learning program have combined visible and infrared vision of the Hubble and Spitzer space telescopes to create an unprecedented, three-dimensional, fly-through view of the picturesque Orion Nebula, a nearby star-forming region.
Viewers experience this nearby stellar nursery "up close and personal" as the new digital visualization ferries them among newborn stars, glowing clouds heated by intense radiation, and tadpole-shaped gaseous envelopes surrounding protoplanetary disks.
«Read the rest of this article»
Written by Samson Reiny
NASA's Earth Science News Team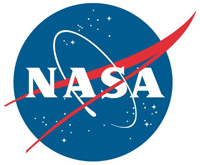 Washington, D.C. – For the first time, scientists have shown through direct observations of the ozone hole by a satellite instrument, built by NASA's Jet Propulsion Laboratory in Pasadena, California, that levels of ozone-destroying chlorine are declining, resulting in less ozone depletion.
Measurements show that the decline in chlorine, resulting from an international ban on chlorine-containing human-produce chemicals called chlorofluorocarbons (CFCs), has resulted in about 20 percent less ozone depletion during the Antarctic winter than there was in 2005 — the first year that measurements of chlorine and ozone during the Antarctic winter were made by NASA's Aura satellite.
«Read the rest of this article»
Written by Rani Gran
NASA's Goddard Space Flight Center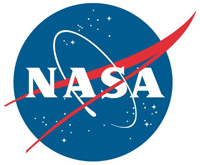 Greenbelt, MD – High in the atmosphere, above weather systems, is a layer of ozone gas. Ozone is Earth's natural sunscreen, absorbing the Sun's most harmful ultraviolet radiation and protecting living things below. But ozone is vulnerable to certain gases made by humans that reach the upper atmosphere. Once there, they react in the presence of sunlight to destroy ozone molecules.
Currently, several NASA and National Oceanic and Atmospheric Administration (NOAA) satellites track the amount of ozone in the upper atmosphere and the solar energy that drives the photochemistry that creates and destroys ozone.
«Read the rest of this article»