Topic: United Launch Alliance
Written by Steven Siceloff
NASA's Kennedy Space Center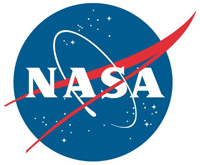 Kennedy Space Center, FL – The first flight of Orbital ATK's enhanced Cygnus spacecraft will carry more than 7,000 pounds of equipment and experiments to the International Space Station on a mission that marks the resumption of NASA's commercial resupply efforts.
Standing inside the Payload Hazardous Servicing Facility at Kennedy Space Center in Florida, the 20.5-foot-tall, cylindrical Cygnus has been loaded for flight and will soon be bolted inside a protective fairing for its targeted launch date of December 3rd.
"This is an exciting time; the Cygnus launch will resume regular U.S.-based cargo missions to the station," said Randy Gordon, Launch Support Project manager for NASA.
«Read the rest of this article»
NASA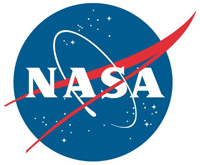 Washington, D.C. – Orion's managers for NASA, Lockheed Martin and the United Launch Alliance said they will push on with planning to launch Orion on its flight test Friday morning at 7:05am EST. The launch window will be 2 hours, 39 minutes, the same time span as Thursday. "Our plan is to fly tomorrow," said Mark Geyer, Orion program manager.
Fill-and-drain valves on the Delta IV Heavy will be tested throughout the day so the launch team can prevent a mechanical problem like one that came up Thursday. "We're very confident we're going to be able to exonerate the equipment," said Dan Collins, chief operating officer of United Launch Alliance.
«Read the rest of this article»
NASA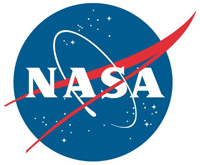 Washington, D.C. – Managers from United Launch Alliance (ULA) and Lockheed Martin gave a "go" to proceed toward launch pending completion of open work during the Launch Readiness Review for Orion's flight test. The weather is forecast to be 60 percent "go" for a scheduled liftoff at 7:05am EST on Thursday, December 4th.
NASA TV will air an Orion Flight Test Status and Overview briefing at 1:00pm today. On December 3rd, a prelaunch status briefing will be held at 11:00am. A NASA overview event with participation from social media followers will air at 1:00pm.
Written by Jennifer Stanfield
NASA's Marshall Space Flight Center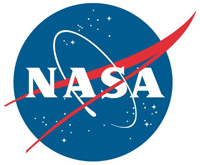 Huntsville, AL – When NASA conducts its first test launch of the Orion spacecraft in 2014, the crew module's designers will record invaluable data about its performance — from launch and flight, to re-entry and landing.
Orion will carry astronauts farther into space than ever before, sustaining the crew during space travel and providing emergency abort capability and safe re-entry from deep space. Orion will launch atop the Space Launch System (SLS), NASA's next flagship rocket currently under design. The SLS will power the Orion spacecraft on deep space missions to asteroids, the moon, Mars and other destinations in our solar system. The first flight test of the full-scale SLS is planned for 2017.
«Read the rest of this article»
In two years, human space exploration will make its biggest leap in more than four decades.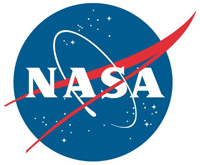 Houston, TX – Lockheed Martin Space Systems will conduct the Orion Exploration Flight Test-1, or EFT-1, in 2014 under contract to NASA. NASA is acquiring the EFT-1 test data for Orion design and development. Lockheed Martin is responsible for performing the flight test and supplying the test data to NASA.
The test will launch NASA's Orion spacecraft, without a crew, to an altitude that has not been achieved by a craft intended for human flight since the Apollo lunar landing missions. The milestone test moved closer with the recent selection by Lockheed Martin of the Delta IV Heavy, operated by United Launch Alliance, to launch Orion on the flight.
«Read the rest of this article»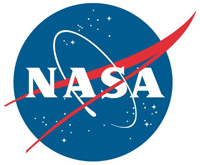 Washington, D.C. – The expression goes, "Necessity is the mother of invention." And right now there is a need for NASA and the United States to have reliable access to low Earth orbit from homegrown sources. So, NASA's Commercial Crew Program and a number of American-led private companies are working together on new and innovative plans to do just that.
For example, when NASA astronauts journey to the International Space Station again after being launched from Cape Canaveral, FL, they could do so atop the same vehicle that rocketed the agency's Curiosity rover toward the surface of Mars on November 26th.
«Read the rest of this article»
Written by Whitney Clavin
Jet Propulsion Laboratory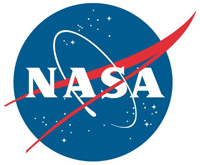 Pasadena, CA – NASA's Mars Science Laboratory is tucked inside its Atlas V rocket, ready for launch on Saturday, November 26th, 2011 from Cape Canaveral Air Force Station in Florida. The November 26th launch window extends from 7:02am to 8:45am PST (10:02am to 11:45am EST). The launch period for the mission extends through December 18th.
The spacecraft, which will arrive at Mars in August 2012, is equipped with the most advanced rover ever to land on another planet. Named Curiosity, the rover will investigate whether the landing region has had environmental conditions favorable for supporting microbial life, and favorable for preserving clues about whether life existed.
«Read the rest of this article»
150 Of NASA's Twitter Followers Will Be Invited To attend Mars Rover Launch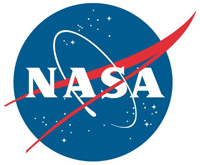 Washington, DC – Curiosity's arrival at the Red Planet is anticipated in August 2012 at Gale crater. During the two-year prime mission, the rover will investigate whether a selected area of Mars offered environmental conditions favorable for microbial life and for preserving evidence about life if it existed.
Mars Science Laboratory is the fourth space mission launching this year managed by NASA's Jet Propulsion Laboratory in Pasadena, CA. The first three are Aquarius, launched June 10th to study ocean salinity; Juno, launched August 5th to study the origins and interior of Jupiter; and the twin GRAIL orbiters, which departed for the moon on September 10th.
«Read the rest of this article»