Topic: Univeristy of Tennessee
Nashville, TN – Today, Monday, March 2nd, 2020, Tennessee Governor Bill Lee announced that he is appointing Stephen Smith as the Director of Tennessee's Division of TennCare, the state's Medicaid program that provides health care for approximately 1.4 million Tennesseans.
«Read the rest of this article»
Tennessee Higher Education Commission (THEC)

Nashville, TN – The Tennessee Higher Education Commission (THEC) released college enrollment data for the fall 2018 semester, indicating that 221,775 students across the state enrolled in community colleges and public universities for the 2018-2019 academic year.
This marks the third consecutive year that postsecondary enrollment has grown across the state, and an increase of 1,656 additional students compared to fall 2017.
«Read the rest of this article»
Tennessee Government
Nashville, TN – Tennessee Governor Bill Haslam and First Lady Crissy Haslam on Wednesday, September 26th, 2018 partnered with five-time National Football League MVP Peyton Manning to raise awareness and funds for The Pat Summitt Foundation, financing research, treatment and support for those facing Alzheimer's disease.
Both a lunch event at Wellspire Nashville and a private, ticketed dinner held Wednesday at the Tennessee Residence together raised more than $550,000 to benefit the fund established by the late head coach of the University of Tennessee Lady Volunteer basketball team, Pat Summitt.
«Read the rest of this article»

Nashville, TN – The Tennessee Wildlife Resources Agency has announced the award of grant dollars to assist with riparian tree planting projects.
The grants, valued at $500.00 each were awarded to the Boone Watershed Partnership, Cumberland River Compact, Harpeth River Watershed Association, Historic Old North Knoxville Beautification, University of Tennessee (for Loosahatchie and Wolf rivers in Hardeman and Shelby counties), University of Tennessee (for Lake Barkley in Stewart County), and  University of Tennessee Extension (for lower Mississippi Alluvial Valley in Shelby County).
For more information, contact Della Sawyers in the TWRA Environmental Services Division at 615.781.6577 or by e-mail at with any questions.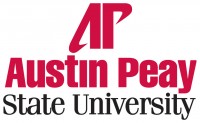 Clarksville, TN – Last year, members of Austin Peay State University's Society of Physics Students (SPS) chapter sent an email to the national organization, loaded with 45 megabytes of attachments.
Somehow, the email made it to College Park, MD, where officials probably spent weeks wading through hundreds of images and documents detailing all the activities the APSU club, known Del Square Psi, had participated in throughout the year.
«Read the rest of this article»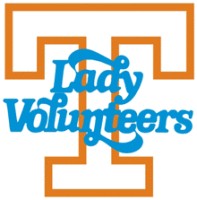 Knoxville, TN – The University of Tennessee plans to honor legendary women's basketball player Candace Parker by retiring her jersey during a home game next season, the Tennessee Athletics Department announced Thursday.
Parker, a two-time All-American, will become the sixth Lady Vol player to be permanently honored in the Thompson-Boling Arena rafters. Her No. 3 banner will join those for Holly Warlick (No. 22), Chamique Holdsclaw (No. 23), Tamika Catchings (No. 24), Bridgette Gordon (No. 30) and Daedra Charles (No. 32). Lady Vol Head Coach Emeritus Pat Summitt also had a banner raised in her honor this season on January 28th prior to the game with Notre Dame. «Read the rest of this article»
Clarksville High School senior point guard runs the show for a potential state championship team. She takes a moment to speak with James D. Horne of the Clarksville Sports Network.
Clarksville, TN – The worst time of Tiasha Gray's life was when she couldn't play with her teammates on the Clarksville High girls basketball team.
Gray tore the ACL and MCL in her right knee last season and then had to endure six months of rehabilitation to be prepared to play this season, her senior year.
«Read the rest of this article»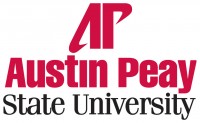 Clarksville, TN – The color green is proving to be a more than suitable symbol for the environmental revolution sweeping across the world these days. On the surface, the word signifies the pastoral color of nature, with grassy fields and untouched forests.
But at a deeper level, the color also represents money and the high financial cost of such a movement. Alternative energy is not cheap. The fuel cells, for example, that many hope will one day produce more energy-efficient automobiles are currently made with platinum, a pricey precious metal.
«Read the rest of this article»
Governor Haslam addresses group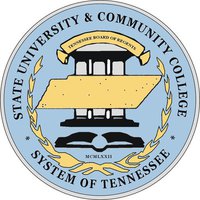 Nashville, TN – Colleges and universities across the state are transforming the way they prepare Tennessee's teachers, and the spotlight was on them Thursday.
As more emphasis is placed on student outcomes through the Race to the Top competition, more attention is focused on preparing teachers to become more successful in the K-12 classroom.
The two public higher education systems in Tennessee – Tennessee Board of Regents and University of Tennessee – are joining alliance with the National Council for Accreditation of Teacher Education and the Council of Chief State School Officers to transform teacher education, and they'll discuss their plans and progress at Tennessee Alliance for Transforming Teacher Education Conference at the Radisson Airport Hotel in Nashville this Thursday.
«Read the rest of this article»
APSU Women's Softball

Clarksville, TN – Austin Peay's softball team gave up two big innings to Ohio Valley Conference leader Eastern Illinois, Saturday at Cheryl Holt Field, to lose the rubber-game of its Ohio Valley Conference series to the Panthers, 11-2.
Eastern Illinois (34-9, 21-3 OVC) broke the game open with a five-run third inning, as Reynae Hutchinson and Morgan Biel both doubled and drove in two runs each in the inning.
«Read the rest of this article»