Topic: University of Chicago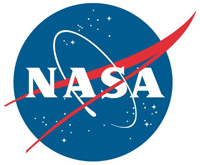 Washington, D.C. – NASA has chosen four small-scale astrophysics missions for further concept development in a new program called Pioneers. Through small satellites and scientific balloons, these selections enable new platforms for exploring cosmic phenomena such as galaxy evolution, exoplanets, high-energy neutrinos, and neutron star mergers.
"The principal investigators of these concept studies bring innovative, out-of-the-box thinking to the problem of how to do high-impact astrophysics experiments on a small budget," said Thomas H. Zurbuchen, associate administrator of NASA's Science Mission Directorate. "Each of the proposed experiments would do something no other NASA telescope or mission can do, filling important gaps in our understanding of the universe as a whole."
«Read the rest of this article»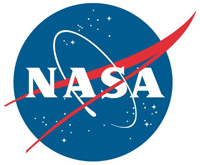 Pasadena, CA – NASA says massive gas giants called "hot Jupiters" – planets that orbit too close to their stars to sustain life – are some of the strangest worlds found beyond our solar system. New observations show that the hottest of them all is stranger still, prone to planetwide meltdowns so severe they tear apart the molecules that make up its atmosphere.
Called KELT-9b, the planet is an ultra-hot Jupiter, one of several varieties of exoplanets – planets around other stars – found in our galaxy. It weighs in at nearly three times the mass of our own Jupiter and orbits a star some 670 light-years away.
«Read the rest of this article»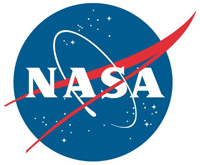 Greenbelt, MD – In 2019, when Wolf Cukier finished his junior year at Scarsdale High School in New York, he joined NASA's Goddard Space Flight Center in Greenbelt, Maryland, as a summer intern. His job was to examine variations in star brightness captured by NASA's Transiting Exoplanet Survey Satellite (TESS) and uploaded to the Planet Hunters TESS citizen science project.
"I was looking through the data for everything the volunteers had flagged as an eclipsing binary, a system where two stars circle around each other and from our view eclipse each other every orbit," Cukier said.
«Read the rest of this article»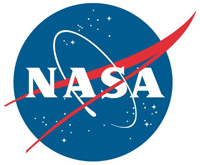 Greenbelt, MD – NASA's Transiting Exoplanet Survey Satellite (TESS) has discovered its first Earth-size planet in its star's habitable zone, the range of distances where conditions may be just right to allow the presence of liquid water on the surface. Scientists confirmed the find, called TOI 700 d, using NASA's Spitzer Space Telescope and have modeled the planet's potential environments to help inform future observations.
TOI 700 d is one of only a few Earth-size planets discovered in a star's habitable zone so far. Others include several planets in the TRAPPIST-1 system and other worlds discovered by NASA's Kepler Space Telescope.
«Read the rest of this article»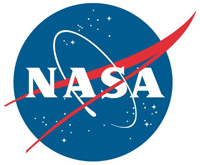 Greenbelt, MD – NASA's Transiting Exoplanet Survey Satellite (TESS), the agency's newest planet hunter, has discovered three new worlds, one slightly larger than Earth and two of a type not found in our solar system orbiting a nearby star. The planets straddle an observed gap in the sizes of known planets and promise to be among the most curious targets for future studies.
TESS Object of Interest (TOI) 270 is a faint, cool star more commonly identified by its catalog name: UCAC4 191-004642. The M-type dwarf star is about 40% smaller than the Sun in both size and mass, and it has a surface temperature about one-third cooler than the Sun's.
«Read the rest of this article»
Written by Francis Reddy
NASA's Goddard Space Flight Center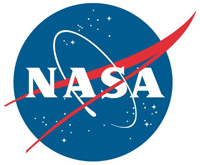 Greenbelt, MD – Using data from NASA's Kepler space telescope, citizen scientists have discovered a planet roughly twice the size of Earth located within its star's habitable zone, the range of orbital distances where liquid water may exist on the planet's surface. The new world, known as K2-288Bb, could be rocky or could be a gas-rich planet similar to Neptune. Its size is rare among exoplanets – planets beyond our solar system.
"It's a very exciting discovery due to how it was found, its temperate orbit and because planets of this size seem to be relatively uncommon," said Adina Feinstein, a University of Chicago graduate student who discussed the discovery on Monday, January 7th, at the 233rd meeting of the American Astronomical Society in Seattle.
«Read the rest of this article»
Austin Peay State University (APSU)

Clarksville, TN – Austin Peay State University (APSU) computer science students continue to impress this semester.
Three APSU teams recently competed in a national speed-programming competition, and one team almost finished tops at its site.
«Read the rest of this article»
NASA Headquarters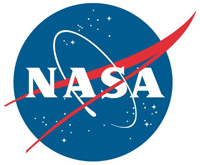 Washington, D.C. – Want to get the hottest ticket this summer without standing in line?
NASA is inviting people around the world to submit their names online to be placed on a microchip aboard NASA's historic Parker Solar Probe mission launching in summer 2018. The mission will travel through the Sun's atmosphere, facing brutal heat and radiation conditions — and your name will go along for the ride.
"This probe will journey to a region humanity has never explored before," said Thomas Zurbuchen, the associate administrator for the Science Mission Directorate at NASA Headquarters in Washington. "This mission will answer questions scientists have sought to uncover for more than six decades."
«Read the rest of this article»
American Heart Association Rapid Access Journal Report
Dallas, TX – The body's involuntary processes may malfunction in shift workers and other chronically sleep-deprived people, and may lead to an increased risk of cardiovascular disease, according to new research in the American Heart Association's journal Hypertension.
Insufficient sleep and circadian rhythm (approximately 24-hour) disturbances both have been associated with adverse cardiovascular outcomes but the cause is unclear.
«Read the rest of this article»
Written by Steve Koppes
University of Chicago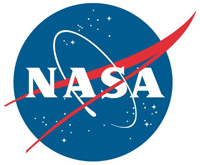 Chicago, IL – The four planets of the Kepler-223 star system appeared to have little in common with the planets of our own solar system today. But a new study using data from NASA's Kepler space telescope suggests a possible commonality in the distant past.
The Kepler-223 planets orbit their star in the same configuration that Jupiter, Saturn, Uranus and Neptune may have had in the early history of our solar system, before migrating to their current locations.
«Read the rest of this article»