Topic: University of Houston

Clarksville, TN – Austin Peay State University recently entered into a formal exchange agreement with the University of Burgos, Spain, ranked as one of the top institutions of its size among Spanish universities.
Located in Burgos, capital city of the province of the same name and located halfway between Madrid and the French Border, the University of Burgos boasts an enrollment of around 10,000 students, with over 30 different undergraduate degree programs and over 20 PhD programs, as well as several master's and graduate-level courses.
«Read the rest of this article»
Written by Michael Maddox
U.S. Army Cadet Command (Army ROTC)
Fort Knox, KY – The U.S. Army Cadet Command has announced the eight winners of the MacArthur Awards for the school year 2014-2015.
The award recognizes the eight schools, selected from among the 275 senior Army Reserve Officers' Training Corps (ROTC) units nationwide, as the top programs in the country.
The awards, presented by Cadet Command and the Gen. Douglas MacArthur Foundation, recognize the ideals of "duty, honor and country" as advocated by MacArthur.
«Read the rest of this article»
Written by Alan Buis
NASA's Jet Propulsion Laboratory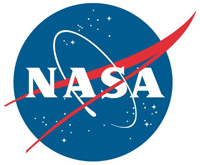 Pasadena, CA – Smartphones and other personal electronic devices could, in regions where they are in widespread use, function as early warning systems for large earthquakes, according to newly reported research.
This technology could serve regions of the world that cannot afford higher quality, but more expensive, conventional earthquake early warning systems, or could contribute to those systems.
The study, led by scientists at the U.S. Geological Survey (USGS), found that the sensors in smartphones and similar devices could be used to build earthquake warning systems.
«Read the rest of this article»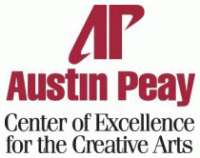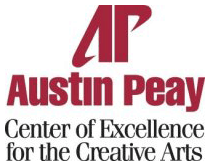 Clarksville, TN – Dr. Blas Falconer, an award-winning poet and an associate professor of English at Austin Peay State University, will read from his new collection of poems, "The Founding Wheel," during a special reading at 8:00pm, March 1st, in the Morgan University Center.
The event is free and open to the public.
«Read the rest of this article»
APSU Sports: Austin Peay Football

Clarksville, TN – Pat Donohoe, who has nearly 25 years experience as a Division I football assistant coach, has been named the new defensive line coach at Austin Peay State University.
He replaces Ryan Taylor who left earlier this spring for a high school position in Nashville, TN.
Donohoe returns to coaching after spending the last six years in the private sector. However, prior to that he served 10 seasons as defensive line coach at UAB, working with APSU coach Rick Christophel during his tenure. In fact, the two also spent two seasons together at Mississippi State. «Read the rest of this article»