Topic: University of New Mexico

Clarksville, TN – Austin Peay State University (APSU) recently named Dr. David G. Sanchez, an information technology professional with more than 29 years of higher education experience, associate vice president and chief information officer (CIO) for Information Technology (IT)
«Read the rest of this article»
Nashville Sounds
Nashville, TN – Jason Wood has been named the manager of the Nashville Sounds as announced today by the Texas Rangers. Wood is the 29th manager in franchise history.
Joining Wood's staff in Nashville will be hitting coach Howard Johnson, pitching coach Brian Shouse, bench coach Geno Petralli, bullpen coach Eric Gagne, athletic trainer Carlos Olivas and strength and conditioning coach Al Sandoval.
Wood, 49, will manage at the Triple-A level for the fifth consecutive season. He was Triple-A Round Rock's manager from 2015-18 and compiled a 280-283 (.497) record. He led the Express to the 2015 American Southern Division title and a berth in the 2015 Pacific Coast League Championship.
«Read the rest of this article»
Austin Peay State University (APSU)

Clarksville, TN – When Austin Peay State University (APSU) biology assistant professor Dr. Jason Malaney reflects on his undergraduate years at Eastern New Mexico University, he realizes the impact being a first-generation college student had. He didn't see the hurdles then. He sees them now.
"In hindsight I had no idea, no concept of what financial aid was, it wasn't even part of my lexicon, how to get scholarships even," the Austin Peay State University assistant biology professor, said. "How that works wasn't even a piece of information for me. The pathway didn't exist. I had to figure it all out."
«Read the rest of this article»

Clarksville, TN – While much of America focused on each word said during the recent first presidential debate, something else was gnawing at the back of the mind of Austin Peay State University professor of history, Dr. Minoa Uffelman.
For the last seven years, the University's Phi Alpha Theta National Honor Society (PAT), which Uffelman advises, has been recognized each fall with the national Best Chapter Award, but September was drawing to a close without word on a possible eighth consecutive award.
«Read the rest of this article»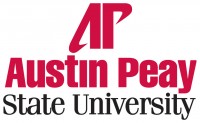 Clarksville, TN – A total of 26 new tenure-track faculty members have become part of the Austin Peay State University community, beginning with the Fall 2014 semester.
Dr. Kadi Bliss, assistant professor of health and human performance, earned her Ph.D. in health education from Southern Illinois University in Carbondale. She is a Certified Health Education Specialist and a member of the American Association of Health Education and the Society of Public Health Education. «Read the rest of this article»
Written by Guy Webster
NASA's Jet Propulsion Laboratory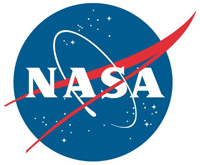 Pasadena, CA – NASA's Curiosity Mars rover has passed the milestone of 100,000 shots fired by its laser. It uses the laser as one way to check which chemical elements are in rocks and soils.
The 100,000th shot was one of a series of 300 to investigate 10 locations on a rock called "Ithaca" in late October, at a distance of 13 feet, 3 inches (4.04 meters) from the laser and telescope on rover's mast.
«Read the rest of this article»

Woodstock, GA – Austin Peay State University's Dustin Korte finished his final round at the 2013 NCAA Men's Golf Championship May 30th, at the Capital City Club Crabtree facility, with back-to-back birdies to card a two-over 72 for the second straight day.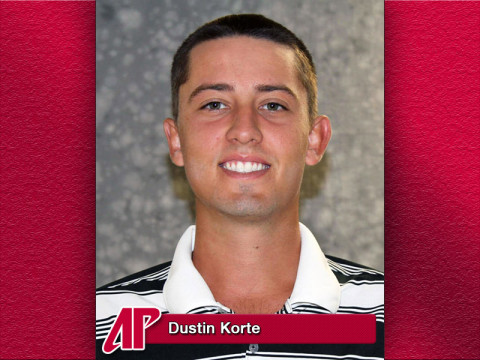 «Read the rest of this article»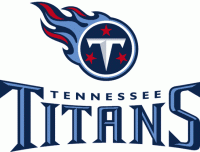 Nashville, TN – The Tennessee Titans on Tuesday agreed to terms with Guard/Center Rob Turner.
"Turner is a guy who got his first opportunity to start last year and he played well," said Titans general manager Ruston Webster. "He spent time as a starter at both center and guard, so we liked his versatility. He will come here to compete and will either earn a starting role or fill a role as a swing guy for the middle spots." «Read the rest of this article»
Maintaining healthy behaviors, such as eating well and exercising, is important in winter, researchers said.
Los Angeles, CA – No matter what climate you live in, you're more likely to die of heart-related issues in the winter, according to research presented at the American Heart Association's Scientific Sessions 2012.
"This was surprising because climate was thought to be the primary determinant of seasonal variation in death rates," said Bryan Schwartz, M.D., lead author of the study. «Read the rest of this article»
Austin Peay State University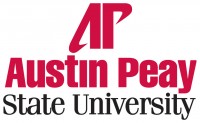 Clarksville, TN – Many faculty at Austin Peay State University were recognized Wednesday, August 22nd for their years of service to the University.
Dr. Bert Randall, professor of philosophy, has been a fixture on the APSU faculty for 40 years, joining APSU when there was a separate department of philosophy.
He received the 2011 APSU National Alumni Association's Distinguished Professor Award.
«Read the rest of this article»