Topic: Zach Clayton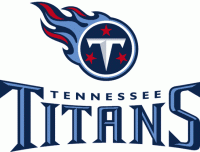 Nashville, TN – With 1:38 left in the game, the Tennessee Titans were down 24-23 to the Minnesota Vikings. The Titans had the ball at the Tennessee 20 yard line. Tennessee quarterback Rusty Smith quickly completes passes to Jalen Parmele for 5 yards and Jake Doyle for 17 yards moving the ball to the Tennessee 42.
In the shotgun, Smith gets a bad snap from center Brian Schwenke which he is unable to handle and Collins Ukwu recovers the ball with 0:47 left for Minnesota. Vikings quarterback McLeod Bethel-Thompson takes two knees to end the game.
«Read the rest of this article»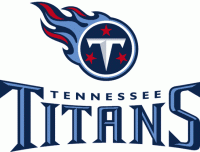 Nashville, TN – Tennessee Titans owner Bud Adams has made up his mind and is keeping head coach Mike Munchak for another year. However, he is letting chief operating officer Mike Reinfeldt go. Munchak had talked with Adams earlier in the day and relayed Adams' decision at his Monday news conference.
"He (Bud Adams) informed me that he was making a change in the front office. He was letting Mike Reinfeldt go, and that I would continue to be the head coach going forward, and that myself, Ruston (Webster), and Mr. Adams would get together sometime later in this week possibly, when was good for all of us, to talk about the plan going forward and what our thinking was to get back to being in the playoffs," stated Munchak. «Read the rest of this article»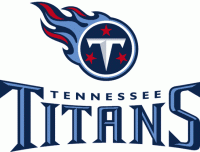 Nashville, TN – The Tennessee Titans have signed five players to their practice squad.
TE Brandon Barden, DT Zach Clayton, FB Collin Mooney, WR Michael Preston and S Tracy Wilson will remain in the Titans' locker room. All of the players were with the Titans during this year's training camp.
NFL teams are allowed to sign up to eight players to their practice squads.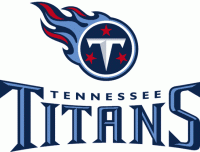 Nashville, TN – The Tennessee Titans waived the following players to reach the NFL's roster limit: WR Devin Aguilar, TE Brandon Barden, DT Zach Clayton, G Kyle DeVan, DT Lamar Divens, S Aaron Francisco, TE Cameron Graham, CB Chris Hawkins, G Michael Jasper, WR James Kirkendoll, FB Collin Mooney, C Chris Morris, WR Michael Preston, DE Malcolm Sheppard, S Tracy Wilson, WR DJ Woods.
Additionally, Tennessee placed the following players on injured reserve: DE Dave Ball, DE Leger Douzable, G Ryan Durand, LB Kevin Malast, CB Terrence Wheatley.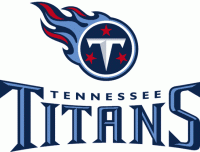 Nashville, TN – The Tennessee Titans released veteran defensive tackle Shaun Smith on Wednesday.
Smith signed as an unrestricted free agent with the Titans in 2011, appearing in 15 games with six starts and registering 44 tackles, one sack and two quarterback pressures.
Prior to arriving in Tennessee, Smith spent time with the Kansas City Chiefs (2010), Cincinnati Bengals (2009, 2004-2006), Cleveland Browns (2007-2008), New Orleans Saints (2004) and Dallas Cowboys (2003). «Read the rest of this article»
Tennessee Titans (0-1) at Tampa Bay Buccaneers (1-0)
Friday, August 17th, 2012 • 6:30pm CDT • Raymond James Stadium • Tampa, FL • TV: WKRN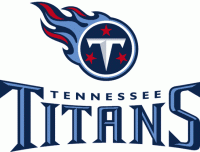 Nashville, TN – The Tennessee Titans (0-1) continue the preseason this week at Tampa Bay, traveling to face the Buccaneers (1-0) at Raymond James Stadium (capacity 65,908). Kickoff is scheduled for 6:30pm CDT on Friday, August 17th.
The game will be televised regionally on the Titans Preseason TV Network, including flagship WKRN-Channel 2 in Nashville. Cory Curtis will handle play-by-play duties, while former Titans running back Eddie George and former Titans linebacker Keith Bulluck will provide analysis. Dawn Davenport will report from the sidelines. «Read the rest of this article»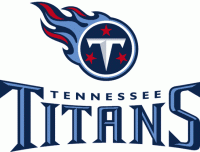 Nashville, TN – With 3:01 left in the game, Matt Hasselbeck completes a 2-yard touchdown pass to Damian Williams to carry the Tennessee Titans past the Tampa Bay Buccaneers 23-17 Sunday afternoon.
Chris Johnson carried the ball 23 times for a season-high 190 yards against the Buccaneers for an average of 8.3 yards per carry. It was the third-highest rushing yardage total in his four-year career, and the performance ranks 13th in franchise history. His 190 yards also is the fourth-highest total in the NFL in 2011. «Read the rest of this article»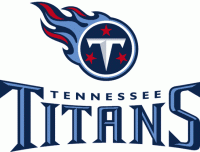 Atlanta, GA – The Titans' present — and playoff hopes — took a hit with a 23-17 loss to the Falcons Sunday, but young players on Tennessee delivered sparks that forecasted a bright future.
Rookie first-round draft pick Jake Locker relieved veteran Matt Hasselbeck (strained elbow) late in the third quarter with Tennessee trailing by 20. Locker showed composure, however, in leading the Titans to touchdowns twice in the three possessions he had at the Georgia Dome.
Rookie fourth-round draft pick Colin McCarthy relieved veteran middle linebacker Barrett Ruud in the second quarter, and finished with a team-high 10 tackles, including three for loss, and forced a fumble by Michael Turner that kept the Titans in the game. Will Witherspoon recovered the fumble, giving the Titans the ball at their own 14-yard-line. «Read the rest of this article»