The Roxy Regional Theatre's new production, All Shook Up, is a rollicking romp through our musical "yesterday." It's an Elvis Presley fantasy set in a small town where all the action is played out through a score that could be subtitled "Elvis Presley's Greatest hits."
It's the third show I've seen in a year that has taken this route of mixing one singer or groups' music and parlaying that playlist into a new form, integrating the music as part of the storyline. The film Across the Universe did a masterful job with the repertoire of the Beatles', while the Mama Mia movie fared less well with its ABBA soundtrack. This live theatre production, All Shook Up, and this fabulous Roxy cast come out on the highest end of that scale.
First, as we baby boomers know, you can't go wrong with a good Elvis song.
Second, this Roxy cast was perhaps its strongest ever ensemble of singers/dancers/actors/comics.
Third, they had clever material and fine hand in direction and choreography.
«Read the rest of this article»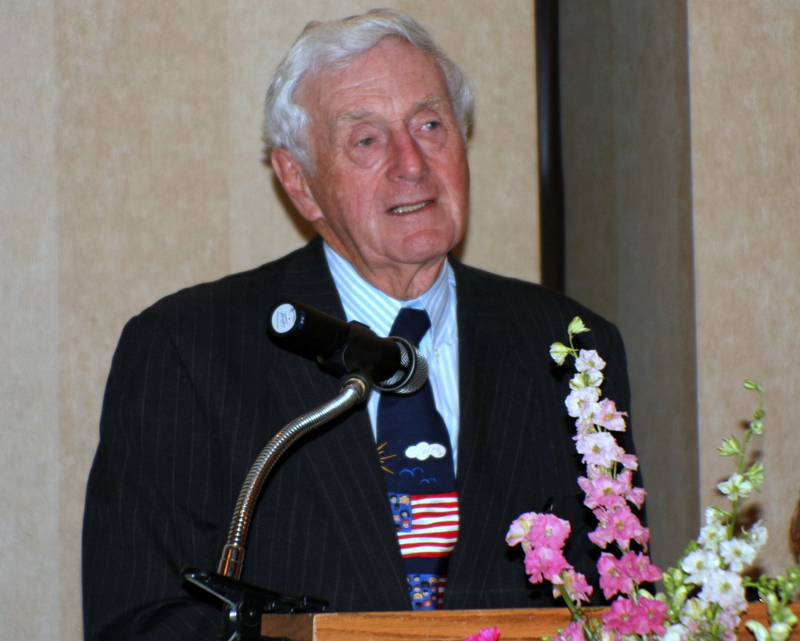 Famed writer, editor, publisher and 1st Amendment advocate encourages audience, "Everyone has at least one story to tell!"

The Clarksville Country Club Dining Room was the host site for this year's Writers Conference Buffet Dinner, which featured John Seigenthal Sr. as their keynote speaker.
In listing his many life achievements, one must acknowledge his 43 years as an award-winning journalist of Nashville's The Tennessean being editor, publisher and CEO; his tenure as president of the American Society of Newspaper Editors; serving as the founding editorial director of USA Today; and being an administrative assistant to Attorney General Robert F. Kennedy and chief negotiator with the governor of Alabama during the Freedom Rides. In 1991, he founded the First Amendment Center at Vanderbilt University, whose mission is creating national discussion, dialogue and debate about First Amendment rights and values. Seigenthaler is also the author of the 2004 biography of American President James K. Polk. He currently hosts a weekly book-review program, "A Word on Words" on Nashville public television station WNPT. «Read the rest of this article»