In supporting the FISA legislation, Tennessee senators badly failed their statesmanship test.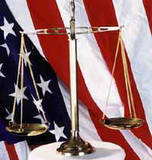 The following is a personal response to both Tennessee U.S. senators who voted to pass the recent FISA legislation in the Senate. This farce of a bill stripped Americans of Constitutionally protected rights, gave cover to communication enterprises which had wrongly acquiesced to strong-armed tactics of government entities overstepping their bounds and did nothing whatsoever to enhance our national or individual security.
"Dear Senators Alexander and Corker,
I am greatly disturbed that you supported an abandonment of essential Bill of Rights protections to be seen supporting the Bush administration. Your vote does immense damage to the rule of law and our most fundamental democratic institutions and our personal liberties. «Read the rest of this article»
Nashville activists gather for nationwide "day of action"
The Nashville Peace Coalition has issued the call for a demonstration in Nashville on Saturday, August 2nd to call for international diplomacy and peaceful dialogue instead of blockades and threats of bombing Iran. The demonstration is scheduled to begin at 6 p.m. and to last one and a half hours. It will take place at the intersection of 5th & Broadway in downtown Nashville.
The Peace Coalition is taking part in a national day of action to stop the potential war on Iran, which includes a massive demonstration in New York City and dozens of similar actions across the country on that day.
Statement from the Nashville Peace Coalition on why we are demonstrating:
It is with grave concern that we observe the growing threat of a new U.S. war–this time against the people of Iran. The media is filled with reports of an alleged nuclear threat posed by Iran and the assumed need for the U.S. to take military action. These reports recall the "Weapons of Mass Destruction" stories issued in the months leading up to the war on Iraq. «Read the rest of this article»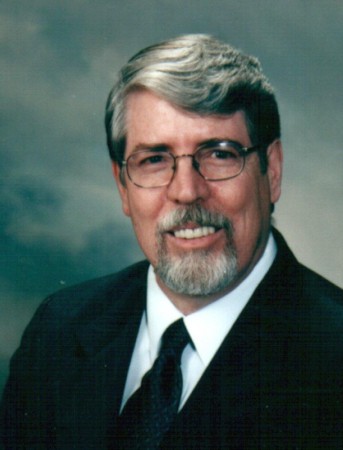 Voters are invited to "meet and greet" Ward 5 City Council candidate Lewis Baggett at the Anchor Mortgage Company meeting room, 107 Center Point Drive, on Saturday, August 2, at 5:00 P.M. In 2006, Baggett made an unsuccessful bid for the mayoral seat in Clarksville.
"It is time for thoughtful leaders, and long past time to end the "yes" mentality to spending. We can no longer afford to have bobble-head council representation. The future will be what We make it, and we will not leave it to others to decide! Self-interest must never be allowed to be a consideration when conducting public business."
— Lewis Baggett, Ward 5 City Council candidate

Noting that 'experience matters," Baggett cites his prior work as a two-term former County Commissioner. He is a retired Army Major with the Corp of Engineers, having enlisted in the service in 1964, retiring as a major in 1992. he has worked as a Probation Parole Manager for the State of Tennessee. he is married and the father of two adult children. Baggett was born in Montgomery County, attended school here and is a graduate of Austin Peay State University.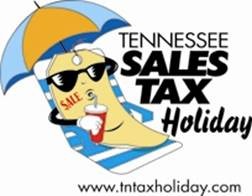 Get ready to shop.
With the opening of school just around the corner, parents will reap the benefit of a three-day tax-free shopping weekend (August 1-3) just in time to stock up on school supplies, clothing and even a computer — anything needed to get the school year off to a good start. All without paying the 9.5% sales reaped by state and local government.
The battle for bargains kicks off at one minute past midnight tonight, and will continue through Sunday at midnight (if your favorite store is open that late).
What can you buy?
School clothing (items must be priced at $100 or less, which means no $130 deluxe sneakers), all the paper, pencils, notepads, binders, art supplies and other items your child will to start the school year off right. Need a computer? Anything valued at $1500 or less is tax exempt. At 9.5%, thats a saving of $142 and change. «Read the rest of this article»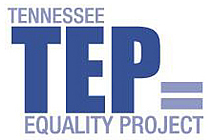 The Tennessee Equality Project (TEP) and the Tennessee Equality Project Foundation have extended their support, thoughts and prayers to the victims, families, and the entire community of Knoxville after a shooting at the Tennessee Valley Unitarian Universalist Church claimed the lives of two congregation members, and injured others. Leaders also encouraged District Attorneys to prosecute the incident as a hate crime, as Tennessee's hate crimes statute explicitly includes religion and sexual orientation. A signed, four page letter authored by the gunman stated his hate for "liberals" and "gays."
Carla Lewis, a member of the Tennessee Transgender Political Coalition who often attended church services and group meetings at TVUUC, was present at the time of the shooting. She reflected on the horror of her recent experience, by recounting to Out & About Newspaper, "We saw children and adults with blood on their clothes. We saw the worst side of human cruelty we had ever seen." «Read the rest of this article»
McGavock High School band held bandcamp on the APSU campus this week. The band will conduct a free concert performance for parents and the general public 6:30pm tonight (July 31) at Governor's Stadium. Clarksville Online caught up with the group during their rehearsal this Wednesday evening.
Here are the photos we took the following day at their concert performance. «Read the rest of this article»
Board President ends term with Commendation Award
The Legal Aid Society of Middle Tennessee and the Cumberlands, at their recent Board of Directors meeting in Nashville, recognized the outgoing board president for outstanding service.
Kathryn Edge served a one-year term as the president of the organization's board of directors. Ms Edge has shown dedication and commitment to the position and to The Legal Aid Society. She will continue to serve as an active member of the board and as a notable practicing attorney in Nashville's legal environs with Miller & Martin law firm.
The Legal Society Aid, LAS, offers free civil legal advice to many low-income Tennesseans who have nowhere else to turn. Serving 48 counties from offices in Clarksville, Columbia, Cookeville, Gallatin, Nashville, Murfreesboro, Oak Ridge and Tullahoma, the Legal Society fights for equal justice for our most vulnerable citizens. It is a non-profit, legal services organization funded in part by Legal Services Corporation, the Tennessee Bar Association, the United Way, the state of Tennessee and donations. «Read the rest of this article»
It happens again. Clarksville Police officers responding to a call today found three children left unattended in a running, unlocked car at the K-Mart on Wilma Rudolph Boulevard. Several weeks ago a three-month-old girl died after being left in a lock car in a parking lot for six hours. Police have responded to numerous calls regarded children left in vehicles this year.
This morning (July 30) at approximately 8:50 am, officers responded to anonymous call regarding three unattended children in a vehicle.
When officers arrived on scene, they found a five-year-old and two-three-year old children unattended in a black Chevy Suburban in the lot. The vehicle was left running with the windows down and the doors unlocked.
Their mother, Leia Johnson, 29, of 2865 Cobalt Drive, Apartment A, of Clarksville was arrested and charged with three counts of Child Neglect. She was transported to the Montgomery County Jail. Her bond was set at $15,000.00.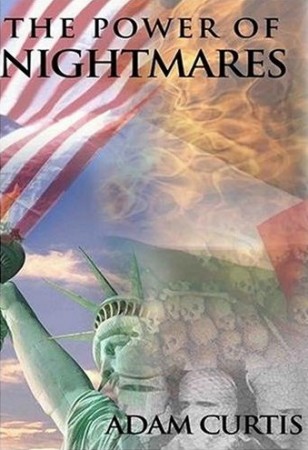 The Power of Nightmares (Part 1) is being shown this Friday, August 1, at 7 p.m. at the Unitarian Universalist Fellowship, 3053 Highway 41A South. The screening is a continuation of the UU First Friday Film program.
Adam Curtis showed us in Century of Self a key way of controlling the masses is by making people good consumers. Make people want things they do not need by appealing to their secret desires. Come to present time in The Power of Nightmares, where terror and torture and the fear of such has become the new tools of control by governments.
About the movie: For a time politicians promised to create a better world. When this dream lost its promise, politicians were simply seen as managers. Their power to control has returned as their job became rescuing us from dreadful dangers. Much of the terrorism threat is a fantasy that is an exaggerated and distorted dark illusion spread by governments, security services, and the international media. «Read the rest of this article»
Clarksville Online author Terry McMoore, politically active citizen, activist, and businessman, speaks out on the balance of personal rights and public responsibilities.

I wear many hats in my life from being a father, husband, civil rights activist, author, music producer, campaign chairman and motivational speaker. With all this activity in my life it is virtually impossible to remain neutral or non-partisan in everything. I often tell my friends in the NAACP who have executive positions that they are being too politically correct on to many issues.
For instances, some will not attend a candidate rally because they might get accused of supporting that person. I tell them you are still a voter who needs to hear where a candidate stands. Just because you hold some position, you do not lose your rights as a concerned voter. «Read the rest of this article»