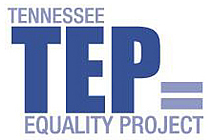 The Tennessee Equality Project (TEP) and the Tennessee Equality Project Foundation have extended their support, thoughts and prayers to the victims, families, and the entire community of Knoxville after a shooting at the Tennessee Valley Unitarian Universalist Church claimed the lives of two congregation members, and injured others. Leaders also encouraged District Attorneys to prosecute the incident as a hate crime, as Tennessee's hate crimes statute explicitly includes religion and sexual orientation. A signed, four page letter authored by the gunman stated his hate for "liberals" and "gays."
Carla Lewis, a member of the Tennessee Transgender Political Coalition who often attended church services and group meetings at TVUUC, was present at the time of the shooting. She reflected on the horror of her recent experience, by recounting to Out & About Newspaper, "We saw children and adults with blood on their clothes. We saw the worst side of human cruelty we had ever seen."
Rhonda White, chair of the TEP Foundation's Anti-Violence Project, lamented that "It has been unthinkably tragic to watch such a loving church community fall prey to such a horrible hate crime in what is supposed to be the safest of places."
"The tragedy on Sunday is especially painful for me. Having grown up in Knoxville and experienced prejudice personally, this violence demonstrates the work we still have to do in East Tennessee. We mourn for the losses that our friends at the Tennessee Valley Unitarian Universalist Church are experiencing and want to offer our love and support to them as they heal." — Randy Cox, President of the TEP Foundation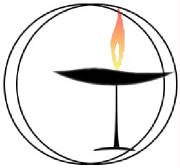 Reverend Gail Seavey of Nashville's First Unitarian Universalist Church echoes this sentiment, and adds that "This terrible episode highlights the fact hate crimes truly affect everyone, regardless of orientation or identity. As a community, we cannot let hate or hate crimes go unchecked in our churches, schools, legislatures, military or anywhere else. It is thus everyone's responsibility to provide the education, direction and guidance necessary to prevent this type of crime from happening again." First Unitarian Universalist, located at 1808 Woodmont Blvd, will hold a vigil at 7:00 p.m. Wednesday.
TEP also calls on the concerted efforts of elected officials, police officers, educators, community leaders to support the prosecution of such crimes appropriately, as TEP President Chris Sanders says "We must send the firm message that gay, transgender, and allied people and the communities of faith that embrace us are not legitimate targets for violence by prosecuting this crime for what it is—a hate crime."
About the Tennessee Equality Project: The Tennessee Equality Project is a non-profit organization whose mission is to promote and sustain the rights of gay, lesbian, bisexual, and transgender persons in Tennessee.