Candidates for Homecoming 2009 king and queen at Austin Peay State University were announced this week. The APSU king and queen will be announced during halftime ceremonies Saturday in the football game against Jacksonville State.
The following 10 candidates make up the 2009 Homecoming Court: «Read the rest of this article»
Related Images:
The Port Royal by Lantern tour will be cancelled for this evening due to rain. Please continue to check back for more upcoming events at the park or if you have any questions about park hours, school or group tours, please call the park office at 931-358-9696

On an unassuming weekday morning two years ago, Kell Black, professor of art at Austin Peay State University, turned on his computer and found an unusual e-mail waiting in his inbox.
An editor in the United Kingdom had contacted him to talk about paper. Specifically, she wanted to know how to fold paper into chess pieces. The editor, Black learned, intended to publish a book, titled "Paper Chess," which would allow readers to punch out perforated shapes and fold and glue them into chess pieces.
The APSU professor's name came up as a possible designer for the project because Black is one of the pre-eminent paper engineers in the country. Creating realistic sculptures out of paper is something he's been doing since he was in kindergarten.
«Read the rest of this article»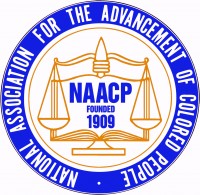 Montgomery County General Session Court Judge Wayne Shelton grants motions for dismissal filed by attorneys representing the Clarksville NAACP and its President, Jimmie Garland, Terry McMoore, a former state and local NAACP officer, and Pastor Jerry Jerkins in his capacity as State NAACP Title VI Coordinator and as a member of the TN Title VI Commission.
The dismissed lawsuit was originally filed by Kevin Johnson of Clarksville, TN, alleging his Title VI complaints were not answered.
As President for the past six years, the Clarksville NAACP has never received a written complaint from either Mr. Johnson or Mr. Hagan requesting assistance. Neither Johnson  nor Hagan has submitted a properly filled out and signed affidavit which is standard procedure in order for the NAACP Branch to investigate any complain submitted to them. – Jimmie Garland
«Read the rest of this article»
Don't let Halloween Turn into a Horror Story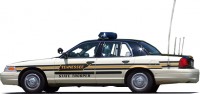 NASHVILLE — Halloween is a fun night for both children and adults, but the Tennessee Department of Safety (TDOS) and Tennessee Highway Patrol (THP) remind parents, children and especially motorists to do their part to make sure that everyone gets home safely.  The celebration can quickly turn into a real night of horror if someone is hurt by a carless or impaired driver.
"With Halloween falling on a Saturday this year, we want to make sure revelers aren't taking the party to the roadways, putting trick-or-treaters and responsible motorists at risk," said Department of Safety Commissioner Dave Mitchell.  "Law enforcement officers throughout Tennessee will be out in full force arresting and removing drunk drivers from our roadways."
Halloween is a particularly deadly night due to drunk drivers. «Read the rest of this article»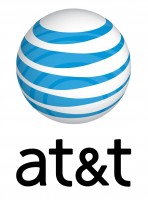 Over the years, Halloween observance has evolved into a light-hearted celebration associated with candy and fun-spirited pranks. Though tales of wicked witches, evil goblins and ghost haunting are merely part of the fun, safety precautions remain a necessary part of the merriment. High-tech devices and apps can also ensure that you don't get spooked!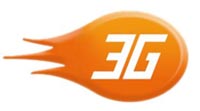 The U.S. Census Bureau estimates tallied 36 million trick-or-treaters roaming the streets on All Hallows' Eve in 2008. Previous years have shown Halloween as one of the heaviest wireless-calling days of the year. Halloween typically ranks among the most popular days for picture or video messaging.  Last year MMS volume spiked 44 percent on Halloween over the previous week!
That is why AT&T has compiled a list of safety tips to keep in mind before your children hit the streets in search of goodies: «Read the rest of this article»

Freshman guard Eric Mosley scored 30 points while senior guard Wes Channels made 10 of 11 shots to lead the White team to a 78-66 victory over the Black team during Wednesday afternoon's scrimmage.
Mosley connected on 11 of 19 shots, including six three pointers, to go with four assists and four steals. Channels finished with 25 points, including a perfect five-of-five from three point range, along with six assists and six rebounds. Freshman forward Chris Reaves added 12 points.
For the Black team, sophomore Tyrone Caldwell, a local product, led with 20 points on 9-of-12 shooting while dishing out seven assists. Center John Fraley added 18 points and 10 rebounds, including six off the offensive glass. Junior forward Duran Roberson added 15 points and eight rebounds while sophomore forward Anthony Campbell contributed 11 points. «Read the rest of this article»
Related Images:

Austin Peay State University junior Chelsea Harris, who fired a two-under 70 as the low round of Troy Invitational has been Ohio Valley Conference Women's Golfer of the Week.
Harris, who finished three strokes behind the individual medalist, ended the rain-shortened tourney place with a 148 after shooting 78 earlier in Monday's first round. The Lady Govs finished sixth as a team in the tourney.
The Metropolis, Ill., native's second-round 70 represented the second best 18 holes of her career—she shot a 69 at Western Carolina's Great Smokies tourney as a sophomore. Through eight rounds this fall, Harris ranks sixth in the OVC in stroke average (77.0).
Related Images:

Former Austin Peay State University star Drake Reed left Wednesday to head overseas to begin playing for FC Bayern München.
The former three-time All-Ohio Valley Conference selection will join a team that already is five games into its season.  In addition to Reed, former Govs fellow starting forward Kyle Duncan has signed a contract with Oradea and will leave Nov. 8 to join the Romanian team. «Read the rest of this article»
Related Images: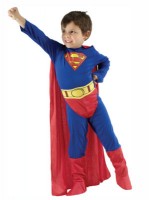 Bill, my dear husband, was like most little boys when he was growing up—eagerly interested in trying out new and exciting adventures.
That's why Superman—and all super heroes—are so fascinating to children. The urge to fly is somehow innate. We see birds do it. We see butterflies do it. We see tiny insects do it. Why can't we?
In Bill's case, he decided that if Superman could do it, so could he. Confiscating a towel to use as a cape, he sneaked over to a neighbor's farm and climbed up into the barn. Climbing the ladder into the loft was a cinch as was opening the doors to the outside.
That's when things became a bit complicated.
Bill didn't think of Superman as his only hero; he also wanted to be Lash Larue, Roy Rogers and Hopalong Cassidy all rolled into one. He had seen these guys do fantastic horse riding tricks like jumping from the ground onto the back of the horse and into the saddle. He figured that the next step would be to jump from the hayloft, fly like Superman, and land on the back of the horse to ride off into the sunset.
It just so happened that no horse appeared to be available at that moment.
Enter an unsuspecting goat. «Read the rest of this article»