Former Austin Peay State University star Drake Reed left Wednesday to head overseas to begin playing for FC Bayern München.
The former three-time All-Ohio Valley Conference selection will join a team that already is five games into its season.  In addition to Reed, former Govs fellow starting forward Kyle Duncan has signed a contract with Oradea and will leave Nov. 8 to join the Romanian team.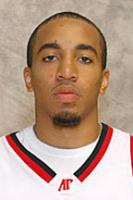 Reed averaged 21.9 points and 7.5 rebounds per game during his senior season. Last spring he was named CollegeInsider.com Mid-Major All-American. The Clarksville native was a three-time first-team All-Ohio Valley Conference choice and left APSU third all-time in scoring.
Also, Reed was named Most Outstanding Male Athlete and co-Legends Award recipient.  As a senior, he finished as the OVC's second leading scorer. That scoring figure also was third highest in the nation among forwards. Reed totaled seven games as a senior with 30 or more points, including six double-doubles.
Reed left Austin Peay with 1,991 career points. He became the first player in Austin Peay history to score 1900 or more points while grabbing at least 750 rebounds. The four-year starter also was Austin Peay career record holder in free throws made (476), free throws attempted (694), starts (125), minutes played (4,093) and tied for first in games played (131). He also left Austin Peay ranked in the Top 10 in five other categories. Reed was the 2006-07 OVC Player of the Year and earned honorable mention Associated Press All-America honors that season.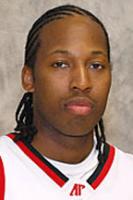 Duncan averaged 8.7 points per game as a senior, connecting on 38.8 percent of his three-point shots. He left Austin Peay second all-time in three point percentage (100 attempts) and his 55.1 percent three-point shooting in 2007-08 was an APSU single-season record.