Earth Science Week Toolkits Available to Teachers Across the State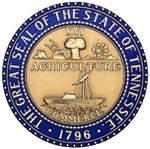 Nashville, TN – Governor Phil Bredesen has proclaimed October 10th-16th as Earth Science Week in Tennessee, promoting the important role that geology and other earth sciences play in Tennessee's safety, health, welfare and economy.
As part of Earth Science Week, the Tennessee Department of Environment and Conservation's Division of Geology, in partnership with the American Geological Institute, has a limited number of Earth Science Week toolkits to distribute to earth science teachers across the state. This year's toolkits include posters, calendars, resources and reading materials, field notebooks, and CDs and DVDs, with an emphasis on energy and energy resources.
"Earth Science Week is a great opportunity to interest more kids in this particular field of science," said Bredesen. "We're working across the state to promote and expand the teaching and learning of science, technology, engineering and mathematics, known as the STEM disciplines. I'm very pleased to see the Department of Environment and Conservation partnering to bring these educational tools to the classrooms of Tennessee's earth sciences teachers."
"The earth sciences are invaluable in the Department of Environment and Conservation's day-to-day responsibilities," said Environment and Conservation Commissioner Jim Fyke. "The department's Division of Geology serves as a great example and works hard on issues critical to energy resources."
This year, approximately 20 governors across the United States will join Governor Bredesen in issuing proclamations that support Earth Science Week, reaching more than 40 million people across the country. As in years past, individuals and groups will celebrate Earth Science Week 2010 by participating in events in all 50 states and 18 countries around the world.
Educators interested in receiving an Earth Science Week toolkit may contact Ron Zurawski at Ronald.Zurawski@tn.gov or 615-532-1502.  The toolkits are free of charge while supplies last.
For more information about Earth Science Week, please visit www.earthsciweek.org.
Sections
News
Topics
Earth Science Week, Phil Bredesen, Ron Zurawski, Tennessee Department of Environment and Conservation, Tennessee State Parks