'Thrive' will offer online tips, tools and support to help participants learn, grow and thrive in 2012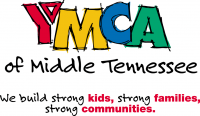 Nashville, TN – At the YMCA, we believe true health and happiness is a balancing act. In order to truly thrive, we must learn and grow in all areas of our life—spirit, mind and body. And that's why we're challenging people in our community to sign up for Thrive, a set of free, online healthy living challenges designed to help anyone at any wellness level improve their overall health and well-being.
Thrive is open to everyone, Y membership is not required to take part. The free challenges will reward participants for completing a set of action steps related to one the key areas of life that wellness experts say are critical to a healthy and happy life. The effort is part of our nonprofit's renewed commitment to give individuals and families in our community the opportunities they need to learn, grow and thrive.
Challenges focus on total wellness; weight loss ≠ happiness
With the New Year just around the corner, odds are one out of every two Middle Tennesseans are thinking about making a change in their life. In fact, researchers say about 50% of Americans make New Year's Resolutions, but within just one week, it's estimated that three out of every four resolutions made are broken. And by far the most popular resolution is to lose weight, but Thrive will challenge participants to take their magnifying lens off of weight loss and focus on their total wellness—not just the physical elements. Why? Because research shows that being out of balance in other areas, like job satisfaction or family relationships or financial health, is likely to influence physical well-being.
For example, working out six days a week if you're ―stress eating or aren't getting enough rest still may not produce the desired results. That means focusing on just one element of our well-being can actually make us even less likely to make those New Year's resolutions a reality, no matter what they are. In essence, achieving a balance in life is key, and Thrive will help participants explore ways to lead a more balanced life over the next six months.
YMCAs have long promoted the importance of leading a balanced and well-rounded life, and now scientists are confirming the benefits of that approach. Thrive's free challenges take inspiration from recent Gallup research that led authors Tom Rath and Jim Harter to publish Wellbeing: The Five Essential Elements. Examples of challenges participants can sign up for include: Developing healthy habits such as exercising regularly and getting enough rest Building a healthy family home Crafting a personal mission statement Building a positive and supportive social network Experiencing the gift of paying it forward' and giving back to your community
Challenge launches January 1st
Beginning January 1st, anyone with a valid email address can register to take part in Thrive by visiting us online at www.ymcathrive.com. In addition to offering a series of free online challenges, we'll also provide useful news, tips and other information about various elements of well-being on our web site, social media feeds and other communication channels through the month of June.
About the YMCA
The YMCA of Middle Tennessee is a nonprofit, worldwide charitable fellowship united by a common loyalty to Jesus Christ for the purpose of helping people grow in spirit, mind and body. For more than 136 years, the YMCA of Middle Tennessee has been giving people of all ages the tools they need to learn, grow and thrive. With 31 centers and 328 program locations, the YMCA reaches 329,697 lives—1 of every 6 people in the 12-county area it serves—by nurturing the potential of children and teens, improving the nation's health and well-being and providing opportunities to serve others and support our neighbors.
Sections
News
Topics
Nashville TN, New Year's resolutions, Thrive, Weight loss, YMCA of Middle Tennessee