Written by Whitney Clavin
NASA's Jet Propulsion Laboratory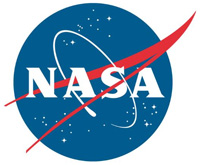 Pasadena, CA – Two X-ray space observatories, NASA's Nuclear Spectroscopic Telescope Array (NuSTAR) and the European Space Agency's XMM-Newton, have teamed up to measure definitively, for the first time, the spin rate of a black hole with a mass 2 million times that of our sun.
The supermassive black hole lies at the dust- and gas-filled heart of a galaxy called NGC 1365, and it is spinning almost as fast as Einstein's theory of gravity will allow. The findings, which appear in a new study in the journal Nature, resolve a long-standing debate about similar measurements in other black holes and will lead to a better understanding of how black holes and galaxies evolve.
«Read the rest of this article»