It was more a question of when, not if, five-time Toyota Tundra Bassmaster Angler of the Year Kevin VanDam was going to make a late-season charge. Heading into the Tennessee Triumph this week, the planet's best angler was in 26th in the Angler of the Year standings. Respectable for mere mortals, yes, but for VanDam, it wasn't good enough.
But this week looked like an obvious springboard. VanDam of Kalamazoo, Mich., has posted first-, second- and third-place finishes on Kentucky Lake in the three previous Bassmaster competitions here. A Wednesday limit of 25 pounds, 0 ounces, on the fish factory has him in the catbird seat to start the week. Just ounces off the pace, Rick Morris of Lake Gaston, Va., registered 24-15 and sits in second.
Unlike in years past on Kentucky, things have been a struggle thus far, VanDam said. The current didn't run until late in the day and the bass aren't schooling up and prone to quick flurries, most likely due to the recent flooding.
"It's not easy out there," said VanDam, a three-time Bassmaster Classic champion. "The areas that I typically go to have been beat to pieces. The biggest thing that has changed is everyone has the equipment to find fish out here. And it shows. But you still have to know what to throw and how to throw it to get the big bites."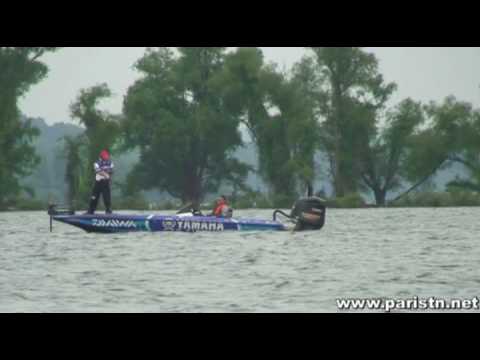 «Read the rest of this article»