Written by Joe Pitts
Tennessee State Representative, House District 67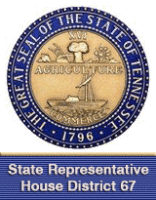 Nashville, TN – By now we have had our fill of economic instability, stimulus, downturn, volatility or insert word here, enough to last a lifetime. The old joke about economists having predicted nine out of the last three recessions rings hollow, but true especially if you are one of the unemployed, or underemployed, trying to avoid a fiscal cliff of your own.
So let's turn the page and change the subject. It is time for different ideas. Somebody, somewhere in Congress needs to offer something different. While members of Congress discuss tax cuts another idea is being overlooked.
«Read the rest of this article»