Heat Advisory In Effect ... [Click here for more information]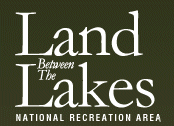 Golden Pond, KY – Land Between The Lakes (LBL) National Recreation Area will open certain areas typically marked as "No Hunting" zones for archery deer hunting December 1st through January 16th. Hunters are encouraged to harvest deer without antlers in these areas to reduce deer populations.
Areas open to archery hunting include Hillman Ferry Campground, Piney Campground, and Brandon Spring Group Center. Archery hunting will also be permitted in the South Nature Watch Demonstration Area across The Trace from South Welcome Station, in the eastern portion of Hunt Area 16. «Read the rest of this article»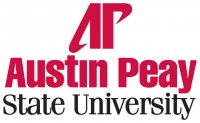 Clarksville, TN – Several faculty and staff members at Austin Peay State University have been recognized for their recent professional and scholarly activities.
Sherry Kendrick, technical clerk in the Office of the Registrar, received the PeayFormance Customer Service Award. The Enrollment Management and Academic Support will present the award quarterly to a professional or clerical staff member nominated by his or her peers as exemplifying service above and beyond the call of duty to APSU students, faculty and the general campus community. «Read the rest of this article»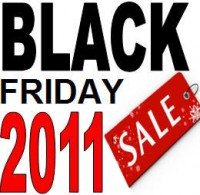 Clarksville, TN – After a day of eating Turkey on Thanksgiving, most people were looking for nothing more than a good nap. But others began to plan their evenings shopping. Black Friday is always one of the largest retail days of the years with store after store competing to offer the biggest deals to lure the shoppers inside.
The warmer than normal weather encouraged a larger than normal turnout with lines snaking around buildings and zigzagging across parking lots.
«Read the rest of this article»
Ensemble Performance Features Extended Family Plus Members of the Nashville Symphony Orchestra

Nashville, TN – A Skaggs Family Christmas brings the magic of the holiday season to Nashville's Schermerhorn Symphony Center on Thursday, December 22nd at 7:00pm. The ensemble performance features the combined members of the Skaggs and White families in a down-home, Bluegrass-inspired seasonal celebration that is a musical tour de force.
Whether a traditional holiday favorite or a new composition; performed a capella or backed by members of the symphony, Ricky and his extended family bring their remarkable prowess to all. Fleet-fingered pickin', intricate harmony lines and true joy imbue every note with authenticity and power that is without par. Tickets can be purchased at www.nashvillesymphony.org.
«Read the rest of this article»
APSU Sports Information: Austin Peay Basketball

San Luis Obispo, CA – Austin Peay State University women's basketball team went over six minutes without a field goal in the second half and surrendered a six-point halftime lead in a 55-54 loss to American, Friday night, in the opening game of the Cal Poly Thanksgiving Classic at Mott Gymnasium.
Austin Peay (2-2) led 35-30 after sophomore Nicole Olszewski's basket at the 15:12 mark. The Lady govs extended their lead to six points just 20 seconds later after junior Meghan Bussabarger made one of her two free throws.
«Read the rest of this article»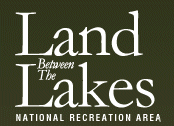 Golden Pond, KY – Land Between The Lakes (LBL) National Recreation Area will be adding a new Civil War themed program in honor of the sesquicentennial, or 150th anniversary of the start of the American Civil War.
The new program, "Civil War Comes to The Homeplace" will be held at The Homeplace, a living history farm on the Tennessee portion of LBL, Saturday, December 3rd, from 10:00am-4:00pm. «Read the rest of this article»
Austin Peay Governors vs. Middle Tennessee Blue Raiders
November 26th, 2011 | Dave Aaron Arena | Clarksville, TN

Clarksville, TN – Austin Peay is literally back to where it started. And the Governors hope to find a better answer the second time around.,
For the second time in a little more than two weeks, the Govs will face old rival Middle Tennessee. On November 11th, the Govs opened the 2011-12 season with a 80-71 loss in Murfreesboro.
Saturday's 7:00pm contest will serve as an opener of a second sort for APSU-the home opener.
«Read the rest of this article»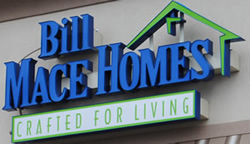 Clarksville, TN – On November 22nd, 2011, in the office of Bill Mace Homes, two LEAP Youth Interns were awarded Tennessee Titans tickets in recognition of their academic achievement and community outreach efforts.
Pastor Tommy Vallejos was approached by Bill Mace about developing innovative ways to encourage youth to be productive and responsible citizens. Given Pastor Tommy's intimate knowledge and involvement with the LEAP Organization, he recommended recognizing two distinguished youth from LEAP.
«Read the rest of this article»
Rate increases in one county, decreases in 92, and remains the same in two

Nashville, TN – County non-seasonally adjusted unemployment rates for October 2011, released today, show that the rate increased in one county, decreased in 92 counties, and two counties remained the same.
Tennessee's unemployment rate for October fell to 9.6 percent, down from the September revised rate of 9.8. The national unemployment rate for October 2011 was 9.0 percent, a decrease of 0.1 percentage point from the September rate.
«Read the rest of this article»