Flood Advisory In Effect ... [Click here for more information]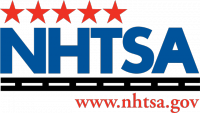 Washington, D.C. – Honda is recalling certain model year 2012 Honda CR-V and model year 2013 Acura ILX vehicles. If the manual or power door lock is activated while an interior front door handle is being operated by an occupant, the cable connecting the interior door handle to the door latch mechanism may become loose and move out of position.
There is a possibility that the cable can move far enough out of position to prevent the door from properly latching.

Nashville, TN – With the temperatures reaching into the triple digits this summer, it is more important than ever to have a working, reliable air conditioning unit. Scam artists know this and use the rise in the heat to take advantage of consumers by charging for unnecessary repair work.
"Consumers should always check the warranty before making any repairs," said Consumer Affairs Director Gary Cordell. "It is important to be an educated consumer and to do your homework before spending any money on repairs." «Read the rest of this article»
Nashville, TN – "I have been notified by the Tennessee Technology Center in Nashville that they are investing in the startup of a world class dental assisting program," Tennessee State Representative Joe Pitts stated.
Because they are not known as a Dental Assisting School, they are offering 15 one-time nonrecurring $1000 scholarships for the first 15 students to enroll in Dental Assisting.
Please share this information with your friends, neighbors and dislocated workers and have interested parties contact Ms. Vicky Myatt at 615.425.5533, vmyatt@ttcnashville.edu for more information.

Clarksville, TN – The Clarksville-Montgomery County Convention and Visitors Bureau (CVB) is pleased to announce The Honorable Geno Grubbs as the Chairman of the 2012-2013 Board of Directors.
At the July 25th CVB Board meeting, Carolyn Pierce was appointed as the Chair-Elect and will serve as the Chairperson for the 2013-2014 term.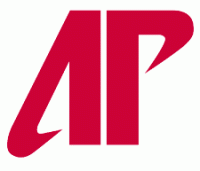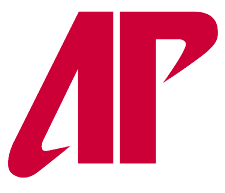 Clarksville, TN – Earlier this year, a narrow brick house off Ford Street, behind the Austin Peay State University Hemlock Semiconductor Building, was torn down. All that remains in its absence is a dirt lot, with a few patches of grass and gravel covering it.
At 10:00am on August 17th, shovels will plunge into that dry earth to mark the beginning of construction on APSU's new $6.7 million mathematics and computer science building. The two-story classroom building, designed by Rufus Johnson Associates, is projected to open in the spring of 2014.
Thursday, July 26th, 2012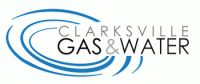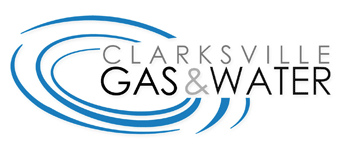 Clarksville, TN – Clarksville Gas and Water has turned off water service on Independence Drive to repair a six-inch water main leak. Repairs are expected to be complete and water restored by approximately 1:00pm.
The road is open to traffic.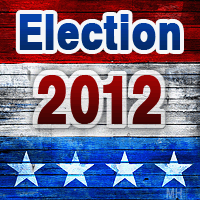 Clarksville, TN – On Tuesday, July 24th, the Republican State Senate Candidate for District 22, Doctor Mark Green spoke to the Downtown Kiwanis luncheon about his book "A Night with Saddam."
In December 2003 Green was part of the mission that captured Saddam Hussein while he was deployed to Iraq. The night Hussein was captured Green was asked to spend the night in his jail cell to monitor him medically.
«Read the rest of this article»


Clarksville, TN – Lettie Kendall Park, located at 300 A Street, will be closed to the public Saturday, July 28th, 2012 for the New Providence Police Bike Rodeo.
The park will reopen to the public at dawn on July 29th, 2012.
For more information, please call the Clarksville Parks and Recreation Department at 931.645.7476.
Clarksville National Little League is hosting the 2012 State Junior (13-14) Baseball Tournament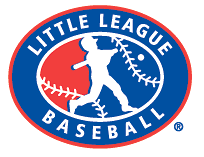 Clarksville, TN – The 2012 State Junior (13-14) Baseball Tournament was in full swing Wednesday night, July 25th at the Clarksville National Fields. The 6:00pm game featured Grainger County and Spring Hill. Spring Hill won the game 13-0 in five innings of play.
In the second game of the night, Goodlettsville took on Johnson County. Goodlettsville got the win, 11-1 in five innings. «Read the rest of this article»
Wyatt-Johnson to provide More Car Choices for Winning AP Student


Clarksville, TN – The Fourth Annual Pass and Go event, a reward celebration for Clarksville-Montgomery County School System Advanced Placement students who score a 3, 4 or 5 on their exam, will be this Saturday at Wyatt Johnson, the event sponsor.
Katherine Johnson Cannata, Dealer Principal for Wyatt Johnson, is introducing a new dimension to the event. She is giving the overall winning student his or her choice of three cars: a Toyota Yaris, a Mazda 2 or a Hyundai Accent.