Topic: CHS
Clarksville, TN – Scoring two goals in the first three minutes, September 16th at Hilda J. Richardson Athletic Field, Clarksville High School's girls soccer team was never threaten in their District 10-AAA match versus Henry County High School in dispatching the Lady Patriots 8-0.
Fans hadn't even settled into their seats when Clarksville High (10-0-3, 4-0-0 District 10-AAA) got onto the board with their first goal, as just 49 seconds into the match. Salera Jordan put in a rebound of a shot by Ella Baggett for the quick 1-0 lead.
«Read the rest of this article»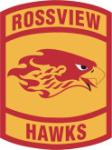 Clarksville, TN – Scoring touchdowns on five of its six first-half possessions, September 5th, Rossview High School not only picked up its first win of the season; but also retained the Warfield Shield with a 48-3 District 10-AAA victory over Clarksville High School.
It wouldn't take long for the Hawks (1-2, 1-0 District 10-AAA) to start their night's scoring, as they took their opening possession right down the field, 80 yards on six plays, with Isaiah Johnson going in from five yards out to put Rossview up 6-0 just 1:44 into the game – after the extra-point attempt was no good after hitting the upright.
«Read the rest of this article»
Clarksville, TN – Clarksville High School's football team only trailed Ravenwood High School by six points at halftime, August 29th at Hilda J. Richardson Athletic Field, but couldn't get anything going after intermission in a 41-7 loss to the Raptors.
The Wildcats (1-1) looked like they had the momentum heading into the second half, despite trailing 13-7, after holding Ravenwood to no points from inside its own 10-yard line in the final seconds of the opening half.
But the Raptors (2-0) held the Wildcats to a three-and-out on its first possession of the second half, while taking its first of the third quarter into the end zone to go up two scores and they never looked back.
«Read the rest of this article»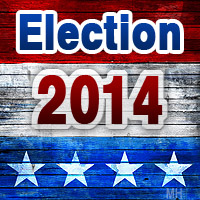 Cunningham, TN – 19th Judicial District Attorney General John Carney Jr. talked to the crowd Saturday, July 27th, 2014, at the 106th Annual Lone Oak Picnic held by the Central Civitan Club.
"I want to take this opportunity to talk about the issues of the District Attorney's office." Carney said. "For those that don't know me, I'm John Carney. I was raised here in Clarksville over in the New Providence/Greenwood area. I played football at Clarksville High School. I went on to Vanderbilt University and got my degree there."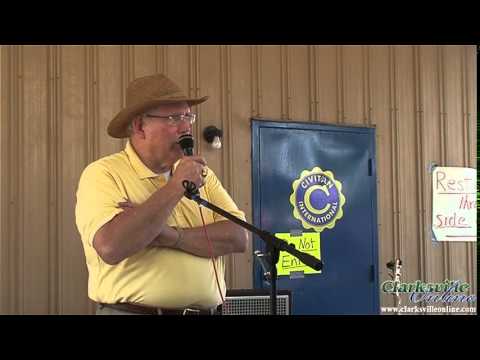 «Read the rest of this article»
Paducah, KY – Clarksville High School's girls golf team remained undefeated on the season, as they won the Paducah Tilghman Invitational Golf Tournament August 2nd at the Paxton Park Golf Course.
The Lady Wildcats, who won the invitational for the second straight year, finished with a 319 team total —- defeating 12 other teams –—- including runner-up Marshall County (KY) by 11 strokes.
«Read the rest of this article»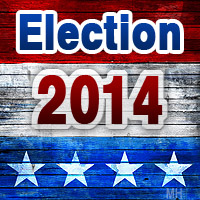 Clarksville, TN – Curtis Johnson, Tennessee State Representative, has announced he is running for reelection in District 68.
"I want to help Clarksville become a great place to live and work. By passing laws to help businesses thrive, more jobs are created. By passing budgets to fund our K-12 schools and universities, such as Austin Peay, we provide educational opportunities for our young people," said Johnson. "By passing incentives, businesses will come from other states to our business-friendly state.  With Fort Campbell being located in Montgomery County, it is important to provide incentives and services for our military servicemen and women and our veterans. "
«Read the rest of this article»
From APSU Sports Informaion

Clarksville, Tn –  Austin Peay State University head volleyball coach Taylor Mott has announced that Jami Thomas will join her staff next season as a volunteer assistant coach.
Thomas, a Paola, Kansas native, brings 14 years of coaching experience to the Lady Govs staff. Most recently, she was the head varsity coach at Clarksville High School where she led the Wildcats to an 11-5 record and the District 10-AAA semifinals during the 2013 season.
«Read the rest of this article»
Dickson, TN – Clarksville High School's softball team saw last year's first ever trip to the state tournament end at the hands of then District 10-AAA member Dickson County High School in the tournament's semi-final contest.
This year Dickson County (41-7) is no longer in District 10-AAA, having moved over into District 11-AAA, but the Lady Cougars still ended the Lady Wildcats season again – this time in the TSSAA Sectional Round on May 16th – with a 5-1 final.
Clarksville High (33-16) was hurt by a slumbering offense, that was shutout for the second straight game after only suffering four shutouts in the regular season, and a couple of miscues in the field that led to three of the five runs being scored by Dickson County being unearned.
«Read the rest of this article»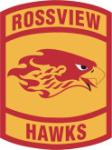 Clarksville, TN – Rossview High School's Kevin Kane pitched and hit his way into the programs baseball lore on May 15th, as he pitched and hit the Hawks past District 10-AAA regular-season and tournament champion Clarksville High School to win the school's first Region 5-AAA title, 5-1.
With the victory, Rossview (24-12-1) will host Ravenwood High School May 16th in one half of the TSSAA Sectional tournament, while Clarksville High will travel to Brentwood High School in the other Sectional matchup. Both games start at 7:00pm.
«Read the rest of this article»
Clarksville, TN – Trailing for the first time this season with its ace Donny Everett on the mound, May 12th in the opening round of the Region 5-AAA tournament, Clarksville High School's baseball team rallied to defeat the Beech High School Buccaneers 5-3 to reach the regional finals.
The victory also earns the Wildcats (29-5) a berth into the May 16th Sectional Tournament, where a win puts them into the TSSAA State Tournament field.
But it didn't look early on like it may be the Wildcats night, with the Buccaneers (18-18) putting up single runs in both the first and third innings off Everett (11-0) – both coming off doubles by Isaac Robertson, driving in Jared Knight in the first and Jesse McKay in the third.
«Read the rest of this article»