Topic: Consumers Union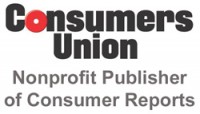 Washington, D.C. – At a press conference today, Senator Richard Blumenthal (CT) and Representatives Frank Pallone (NJ) and Rosa DeLauro (CT) announced new legislation aimed at updating the requirements for food labels in order to give consumers more information when choosing what to feed their families.
The Food Labeling Modernization Act of 2013 would give consumers more of the health information they need to better compare and evaluate products by strengthening the standards for nutritional labels on food and by eliminating vague or unclear claims that can mislead consumers. «Read the rest of this article»
Bill would deliver better labels, stronger requirements for manufacturers, more information for consumers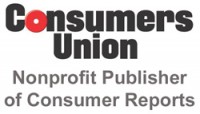 Washington, D.C. – Consumers Union, the policy and advocacy arm of Consumer Reports, today endorsed the Dietary Supplement Labeling Act of 2013 introduced by U.S. Senators Richard Durbin (D-Ill.) and Richard Blumenthal (D-Conn.).
Ami Gadhia, senior policy counsel for Consumers Union, said, "Millions of Americans take dietary supplements regularly.  Many supplements may be safe and healthful, but there are numerous ingredients found in a variety of supplements that pose significant dangers to consumers.  This bill would mean stronger requirements for manufacturers to deliver safe products and better labels with more information for consumers." «Read the rest of this article»
But, more than one-third of Americans refused to bargain for better deals on products and services; Plus, six savvy haggling tips

Yonkers, NY – Consumers who don't haggle are leaving money on the table.  A new nationally representative survey of 2,000 Americans by Consumer Reports found that just 48 percent of shoppers tried bargaining for a better deal on everyday goods and services during the past three years, down from 61 percent in 2007.
And most of those who bothered to negotiate received a discount at least once during that period. «Read the rest of this article»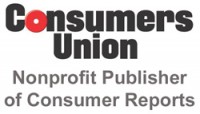 Washington, D.C. – Consumers Union, the public policy and advocacy division of Consumer Reports, today sent a letter to the Food and Drug Administration (FDA) to express "deep concern" about the delays in the FDA's work to limit consumers' exposure to arsenic through food and beverages.
The group wrote, "We strongly urge the Agency to do all it can to ensure the release of its final guidance on arsenic in fruit juice so that consumers can begin to reduce their exposure to this contaminant.  We also urge the Agency to publicly release the results of its arsenic testing of 1,000 rice and rice product samples.  The release of these data will add to our understanding of consumer exposure to arsenic in rice, and we hope that it will also form the basis for FDA action to reduce the amount of arsenic in our diets." «Read the rest of this article»
Out-of-the-ordinary offerings from BJ's, Costco and Walmart to buy, consider, or skip

Yonkers, NY – These days, shoppers can find more than big bags of Doritos and giant jars of peanut butter, at discount retailers such as BJ's, Costco, and Walmart.
The July 2013 issue of ShopSmart magazine, from Consumer Reports, features an up-close look at seven financial services including credit cards and mortgages offered by these discount giants and reveals if they are worth the expense. «Read the rest of this article»
Consumers Union Urges Policymakers to Enable Students to Refinance High Interest Loans and Negotiate Affordable Repayment Plans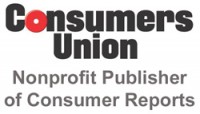 Washington, D.C. – A new report by the Consumer Financial Protection Bureau  details the staggering debt that burdens an increasing number of graduating college students.
The report highlights how this debt burden is having a long term, damaging "domino effect" on the economy by making it even more difficult for young adults to purchase their first home, start a small business, and save for retirement. «Read the rest of this article»
Most of the Bacteria Showed Resistance to Important Antibiotics


Yonkers, NY – In testing and analysis of pork-chop and ground-pork samples from six U.S. cities, Consumer Reports found high rates of yersinia enterocolitica, a bacterium that can cause food poisoning, especially in children.
The majority of the yersinia and as well as a substantial portion of several other bacteria detected were resistant to medically important antibiotics Consumer Reports tested.
«Read the rest of this article»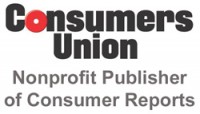 Washington, D.C. – Consumers Union, the policy and advocacy division of Consumer Reports, today renewed its call for safety measures to address the growing problem of young children who ingest laundry detergent pods, pointing to a new report issued today by the Centers for Disease Control and Prevention (CDC).
The CDC report said exposure to laundry detergent in pods, especially among children up to 5 years old, is "an emerging public health hazard in the United States." «Read the rest of this article»