Topic: Consumers Union
Pressure Builds for Phone Carriers to Provide Customers With Call-Blocking Tools

Yonkers, NY – Attorneys General from 45 states around the country called on the major phone companies today to provide their customers with effective tools to help stop the flood of unwanted robocalls.
The effort comes just weeks after the Federal Communications Commission made clear that phone companies can and should offer such tools and as nearly 330,000 Americans have joined Consumers Union's End Robocalls campaign calling on them to do so. «Read the rest of this article»
Citing continued danger to young children, CR calls for tougher safety standards

Yonkers, NY – Consumer Reports today announced that it would no longer recommend liquid laundry detergent pods because of the continued high-rate of accidental poisonings of young children attributable to those products.
The organization now strongly urges households where children younger than 6 are ever present to refrain from purchasing them. «Read the rest of this article»
Advocates Urge CFPB to Protect Seniors From Reverse Mortgage Abuses

Washington, D.C. – A new study released by the Consumer Financial Protection Bureau found that many advertisements for reverse mortgages contain incomplete or inaccurate information that can pose a serious risk to seniors who take out such loans.  The study was issued in conjunction with an advisory to consumers warning them to "watch out for misleading and confusing reverse mortgage advertisements."
Consumers Union and Californians for Nursing Home Reform praised the CFPB for alerting seniors about the deceptive ads and urged the consumer watchdog to adopt reforms to protect seniors from reverse mortgage abuses. «Read the rest of this article»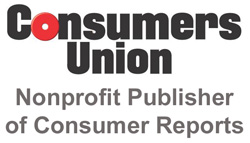 Washington, D.C. – The Consumer Financial Protection Bureau (CFPB) today announced it is suing Sprint for "cramming" – the illegal practice of putting unauthorized third-party charges on consumers' phone bills.
The lawsuit alleges that Sprint set up a billing system that allowed third parties to "cram" tens of millions of dollars in unauthorized charges on wireless bills. The CFPB is seeking refunds for affected consumers and penalties to deter this practice in the future. «Read the rest of this article»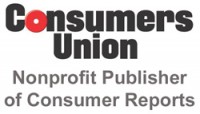 Washington, D.C. – Consumers Union, the advocacy arm of Consumer Reports, today sent a letter to the Consumer Financial Protection Bureau about problems with credit reports and credit scores, including the challenges consumers face in correcting errors on their reports.
Pamela Banks, senior policy counsel for Consumers Union, said, "Credit report errors are far too common and consumers are paying a high price for scores that are likely not used in the marketplace." «Read the rest of this article»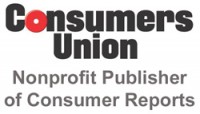 Washington, D.C. – The Federal Trade Commission has filed a complaint against AT&T, alleging that the company misled smartphone customers by charging them for unlimited data plans while the company slowed down their data speeds by as much as 90 percent.
The FTC said it worked closely with the Federal Communications Commission on the action. «Read the rest of this article»
Over 2,000 Medical Professionals Call on Trader Joe's to Stop Selling Meat Raised on Antibiotics

Yonkers, NY – The overwhelming majority of doctors— 93 percent—are concerned about the common meat industry practice of using antibiotics on healthy animals for growth promotion and disease prevention, according to a new poll released today by Consumer Reports.
The Centers for Disease Control and Prevention and many other public health organizations have warned that the misuse of antibiotics on healthy livestock is making these medications less effective for treating disease in people. «Read the rest of this article»
Analysis finds eating certain species could put consumers at higher risk for mercury exposure; CR advises pregnant women not to eat tuna at all 

Yonkers, NY – Consumer Reports released its own analysis of the most recent government data on mercury in fish, found that it continues to be critical for consumers to pay close attention to the fish they consume, and has updated its advice for consumers.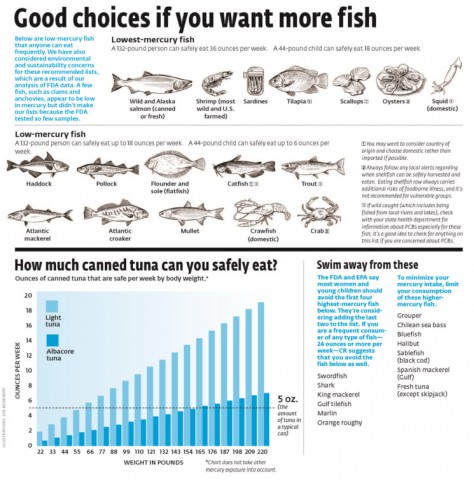 «Read the rest of this article»
Survey Finds 64 Percent of People Think "Natural" Means No GMOs; Virtually All Samples of Tested Products with Only "Natural" Label Contained Substantial Levels of GMOs
Organization Calls for Mandatory Labeling of GMOs in Food, and a Ban on the "Natural" Label

Yonkers, NY – Consumer Reports tested a wide variety of packaged-food items containing corn or soy – and found that genetically modified organisms, or GMOs, are present in many common products including breakfast cereals, chips, and infant formula. Some carry labels like "natural," suggesting that they don't have these controversial ingredients.
A recent survey of 1,000 American adults conducted by the Consumer Reports National Research Center showed that a majority of people – 64 percent – mistakenly equate "natural" with no GMOs. «Read the rest of this article»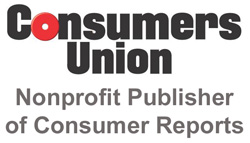 Washington, D.C. – The Federal Communications Commission (FCC) approved an initial proposal for so-called "Open Internet" rules that may allow Internet service providers to charge online companies for faster access to consumers, which have raised concerns that the plan could create fast lanes and slow lanes for Internet traffic.
In response to those concerns about a two-tiered Internet, the Commission is now asking for public comment on whether paid prioritization deals should be banned and whether the Internet should be regulated as a public utility. «Read the rest of this article»