Topic: Lorilee Rager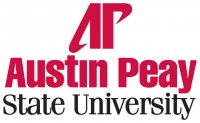 Clarksville, TN – Earlier this year, officials with Clarksville Academy brainstormed ways to improve communication with parents, current students and prospective students. They decided to create iCougar, an app for the Apple iPad and iPhone.
The idea was to make it a centralized digital location for information on the school, but then came the next question – how do you create an app?
«Read the rest of this article»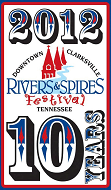 Clarksville, TN – The final day of the 2012 Rivers and Spires Festival on Saturday opened with unseasonably cooler weather to the point of being really chilly.  Warm coats, hats, and/or gloves were the order of the day.  Turnout started out slow, and might have been a little bit depressed over all from previous years as a result, but the people who did come out had a really great time!
Arriving around 11:00am, I found dribs and drabs of people mostly scattered around the various stages. As the morning progressed the numbers steadily increased. I made my way up strawberry alley and watched a vendor playing with one of the many items he had for sale. «Read the rest of this article»


Clarksville, TN – Customs House Museum celebrated Women's History Month with The Power of Women on Saturday, March 17th. The day featured fabulous food, original jewelry, artworks, poetry, music and advice on investing, beauty, estate planning, and owning your own business.
The Choppin' Block, represented by Jennifer Davis and Brenda Sykes, began the day with a brunch fit for a queen. In addition to juice and Mimosas, the buffet held French toast casserole; an egg-spinach-mushroom-onion casserole; petite Danishes; mixed berry, blueberry and strawberry muffins; and array of fresh fruits including grapes, orange slices, strawberries, honey dew melon, and cantaloupe. An entire room on the second floor of the museum was dedicated to getting to know the other participants while enjoying a delicious feast.
«Read the rest of this article»