Topic: Military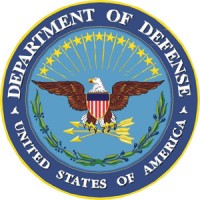 Washington, DC – Most Soldiers will receive a one-percent increase in basic pay in January along with a 2.9-percent increase in their basic allowance for subsistence.
The new rates for basic pay, basic allowance for housing, basic allowance for subsistence, and the cost of living allowance rates for the contiguous United States were announced by DOD on December 22nd, and will take effect on New Year's Day.
«Read the rest of this article»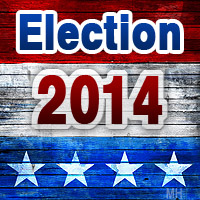 Cunningham, TN – U.S. House of Representatives District 7 candidate Credo Amouzouvik spoke at the 106th Annual Lone Oak Picnic held by the Central Civitan Club on Saturday, July 27th, 2014.
I am a war wounded veteran from Fort Campbell running for Congress in the 7th District of Tennessee. A fresh start and a new direction is what I am bringing to the table," said Amouzouvik.
A fresh start and a new direction where our senior citizens are not beat up on. A fresh start and a new direction where social security is guaranteed to those who have worked hard their entire life," stated Amouzouvik.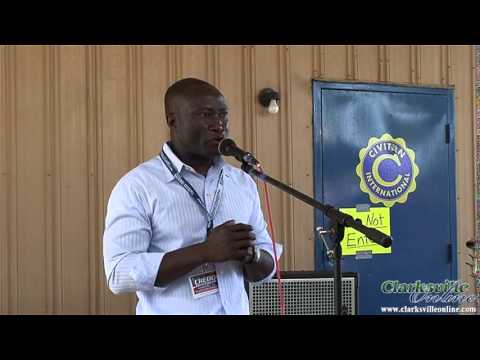 «Read the rest of this article»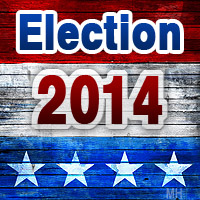 Clarksville, TN - Retired Army Helicopter Pilot Dan Cramer has announced he will run to represent Tennessee's 7th district in the U.S. House of Representatives, pledging to focus on the responsibility to govern that is entrusted to every member of congress.
Dan has made a commitment to restoring opportunity and prosperity to the middle class and to tackle the hard work of addressing issues like tax reform, immigration, and the national debt.
«Read the rest of this article»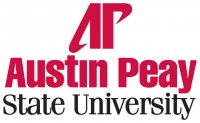 Clarksville, TN – Last Friday, Austin Peay State University officials distributed an email to their active duty military students, letting them know plans were being put in place to keep them in school regardless of the temporary shutdown of Tuition Assistance (TA), a benefit provided by the military to cover tuition expenses incurred by active duty military pursuing college credit.
On Monday, after notification was sent stating the federal budget had not passed, APSU president Tim Hall initiated an effort to implement a scholarship to offset the shutdown of TA. «Read the rest of this article»

Clarksville, TN – Gary Mathews Automotive Group is celebrating Clarksville and Fort Campbell with Customer Appreciation Sales for the entire month of October for All Gary Mathews dealerships in Middlle Tennessee.
Gary Mathews has been an ardent supporter of the troops from Ft. Campbell, hosting benefit golf tournaments, and offering special pricing and financing to all active U.S. Military Personnel.  Mathews has launched an advertising campaign from now til the end of December 2013, that will not only introduce people to the 'Highly Qualified' Mathews Auto Team at Gary Mathews Motors and to the New Marina, but also to the River District and the greater Clarksville area.
«Read the rest of this article»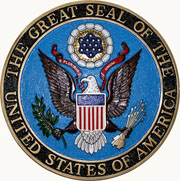 Washington, D.C. – Congress and President Barack Obama had until Monday at midnight to pass the 2014 spending bill and failed to do so. As of 12:01 Tuesday Morning, parts of the federal government are officially shut down due to lack of funding to operate.
There was a last ditch effort to negotiate the differences between the House and Senate bills using a bipartisan conference commmitte, but it was rejected. «Read the rest of this article»
Clarksville, TN - Walker and Judy McCutcheon are big Elvis Presley fans.
HUGE!
And if you know the two retired Fort Campbell school teachers, then you know what a big understatement that is.
But their love and appreciation of the music of their generation, runs deeper than just the legend the world knows simply by his first name….Elvis.
«Read the rest of this article»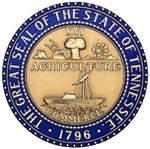 Nashville, TN – A bill sponsored by Tennessee State Representative Curtis Johnson (R–Clarksville) and State Senator Mark Green (R–Clarksville) was officially signed into law this week by Governor Bill Haslam during a ceremony in Nashville's Old Supreme Court Chambers.
As signed, House Bill 25 waives the state's commercial drivers license skills test requirement for honorably discharged service members if they have already passed the test while in service.
«Read the rest of this article»

Clarksville, TN – As a Clarksville native, Fort Campbell has always been a part of local life for me, one I admit I sometimes take for granted. Fort Campbell and Clarksville have formed a symbiotic relationship over the years, though. Without Fort Campbell, Clarksville would be much, much smaller; both economically, and culturally.
One of the great benefits of Fort Campbell's proximity to Clarksville is the ethnic and cultural diversity it infuses into our community. Clarksville is definitely a "New South" city, in part, because people who have grown up in Clarksville in the last few generations have grown up around people from all over the world, brought here by and through their connections to Fort Campbell. «Read the rest of this article»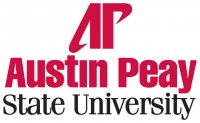 Clarksville, TN - This fall, Austin Peay State University will offer a new graduate degree that will bring together science and business skills to give students a greater competitive advantage in the workforce.  The Professional Science Masters, or PSM, will enable students to pursue advanced training in science or mathematics while developing workplace skills.
The PSM at APSU will be a fully online degree program, allowing students to work on a degree while continuing to hold employment. Students can pursue one of two concentrations – data management and analysis or predictive analytics.  Both concentrations are ideal for anyone with a bachelor's degree, working in industry or military and having a desire to advance their career with a technical degree.   «Read the rest of this article»