Topic: Military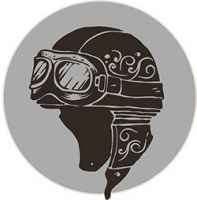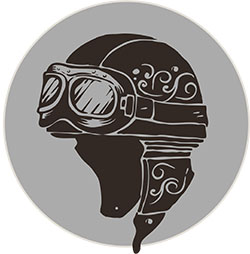 Clarksville, TN – I've been around the military my entire life. As a boy, I spent my youth in Europe as my military family traveled the world. I've had a deep rooted respect for the soldier and his family my entire life.
While I was never able to serve, my love and respect for those who have sacrificed so much for me is passionate.
I live in a military community, the home to the 101st Airborne Screaming Eagles at Fort Campbell Kentucky. I'm surrounded by the greatest group of soldiers in the world. I can't turn my head and not meet a soldier or a member of his or her family.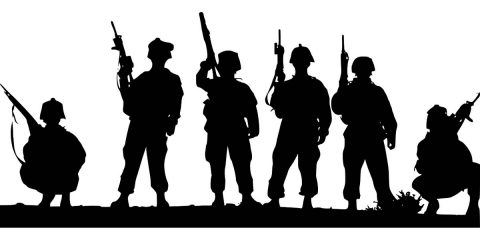 «Read the rest of this article»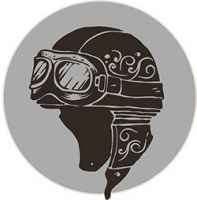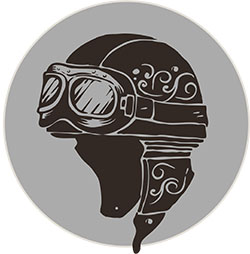 Clarksville, TN – When I began this journey, I had been suffering from serious depression. This motorcycle pulled me out of it. I wrote about it here.
As I was researching motorcycles, styles, brands, etc., what I was most intrigued by was the culture. The "biker" culture. The brotherhood. The bond.
"Never leave a brother behind!"
After a career spent in a very superficial, selfish and self serving environment (broadcasting), it was exciting to forge new friendships. Friendships that were genuine. Friendships that weren't based on what I could do for someone.
«Read the rest of this article»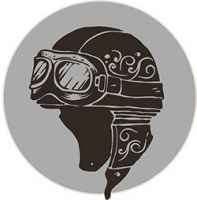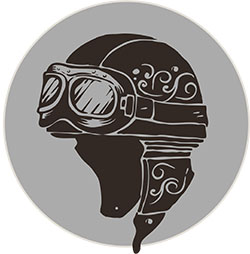 Clarksville, TN – As we approach Memorial Day, I have some thoughts. Schools have let out and bikers have saddled up and taken to the open road. A lot of those bikers are veterans.
Since I began this journey, I've NEVER had such a thrill as meeting all of the veterans I've met through this motorcycle. I ride with active duty and retired veterans all the time and there's no finer group of people ON THE PLANET!
The reason I'm able to enjoy my Harley and travel the open road is because of the service and sacrifice of the American Soldier. I grew up as a military brat but was unable to serve. The military life is a unique experience.
«Read the rest of this article»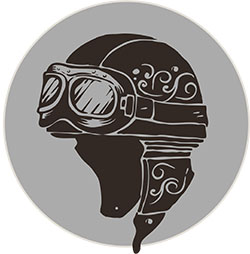 Crossville, TN – On a beautiful day in May, I joined several other bikers for a day trip to Crossville, Tennessee. We were going to visit the Military Memorial Museum.
And of course, ride the beautiful Cumberland Plateau.
In all of my years, I had never known that this museum existed, much less, that Tennessee was the home to four POW Camps during the war.
"Camp Crossville" along with Camp Forrest in Tullahoma, Camp Campbell in Clarksville, and Camp Tyson in Henry County is where German POW's were sent. There isn't much evidence of the other camps today, but in Crossville, what remains of the actual camp is now a 4-H camp. The Military Memorial Museum houses the memories of the war.
«Read the rest of this article»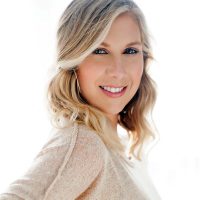 Clarksville, TN – Candace Baker is Texas born and bred. Raised by a family of hard working, hard living Texas cattlemen.
Her 'Paw-Paw" was a cattle rancher, bull rider, calf roper, and rodeo clown.
Her mother was a competitive barrel racer, so it was not a surprise that Candace would follow in their footsteps. She was riding horses, and winning championships almost before she could walk.
Tough as nails, with a full sized Texas attitude to match, Candace never felt like there was anything she couldn't do. There was no obstacle she couldn't overcome. If you told her "no," then you really had your hands full.
«Read the rest of this article»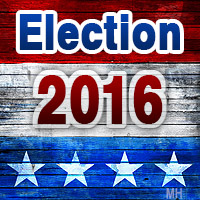 Cunningham, TN – On Saturday, July 30th, 2016 Circuit Court Judge 19th Judicial District Part III candidate Ted Crozier Jr. talked at the 108th annual Lone Oak Picnic put on by the Central Civitan Club.
"As a judicial candidate, I can't tell you what I would do in a case. All I can tell you is my background, my experience and my family. I am retired military. I went to the United States Military Academy. Spent 20 years in the military and then retired from there," said Crozier Jr.
«Read the rest of this article»

Clarksville, TN – On June 15th, a group of professional university photographers will take over the Austin Peay State University Red Barn and convert the building's old basketball court into a temporary photo studio.
From 2:00pm-5:00pm that afternoon, these photographers—known for creating official and iconic images for institutions across the country like the University of Wisconsin, Baylor University and Wake Forest University —will take free portraits of any local individual with a direct military connection—including active duty soldiers, veterans and their families.
«Read the rest of this article»

Clarksville, TN – The Clarksville Area Chamber of Commerce Military Affairs Committee has announced that Warrior Week 2016 will be held on May 5th, 6th and 7th, sponsored by First Advantage Bank.
This annual celebration honors all local military men, women, and their families by providing free events and activities for the entire family.
«Read the rest of this article»
Atlanta, GA – The Internal Revenue Service today urged taxpayers whose tax-filing extension runs out on October 15th to double check their returns for often-overlooked tax benefits and then file their returns electronically using IRS e-file or the Free File system.
More than a quarter of the nearly 13 million taxpayers who requested an automatic six-month extension this year have yet to file. «Read the rest of this article»
Program Will Assist Veterans With Commercial Driving Experience Finding Jobs As Commercial Drivers

Nashville, TN – Tennessee Governor Bill Haslam, Safety and Homeland Security Commissioner Bill Gibbons and Veterans Services Commissioner Many-Bears Grinder today announced the launch of the "Highways for Heroes" program that will help veterans and active military personnel who drove commercial grade vehicles during military service more easily find jobs as commercial truck drivers.
Under legislation passed by the General Assembly in 2013, the road skills test may be waived for qualified military personnel applying for a Tennessee commercial driver license (CDL). Applicants, however, are required to pass the applicable CDL knowledge test.
«Read the rest of this article»