Topic: Spain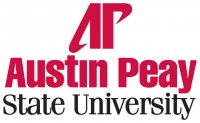 Clarksville, TN – Fictional literature has long shined a light on the times in which we live. In North America, genres like dystopia and science fiction have served as mirrors for the ills plaguing modern day society.
In Spanish literature, the genres of hardboiled, or "novela negra," and Gothic literature have played a similarly important role – each symbolically exploring, among other things, the criminal and societal dangers in rapidly growing major South American cities such as Mexico City, Bogota and Buenos Aires.
«Read the rest of this article»

Clarksville, TN – The Customs House museum will be changing out its spaces at the end of the month, leaving less than two weeks for art lovers to view the current exhibits by award-winning artists.
The museum offers an average of thirty temporary shows each year, and the current ones features a variety of styles and subject matter.
«Read the rest of this article»
Written by Guy Webster
NASA's Jet Propulsion Laboratory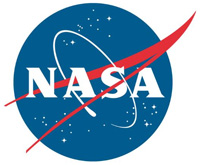 Pasadena, CA – Martian weather and soil conditions that NASA's Curiosity rover has measured, together with a type of salt found in Martian soil, could put liquid brine in the soil at night.
Perchlorate identified in Martian soil by the Curiosity mission, and previously by NASA's Phoenix Mars Lander mission, has properties of absorbing water vapor from the atmosphere and lowering the freezing temperature of water. This has been proposed for years as a mechanism for possible existence of transient liquid brines at higher latitudes on modern Mars, despite the Red Planet's cold and dry conditions.
«Read the rest of this article»

Clarksville, TN – Chicago-based artist Sergio Gomez brings his bold figurative works to the Customs House Museum with the exhibit The Land In Between.
Exhibited in the two-story Crouch Gallery, the moody, ghost-like forms that anchor Gomez's large paintings appear restless and calm at the same time, amid dripping colors and spackled landscapes.
«Read the rest of this article»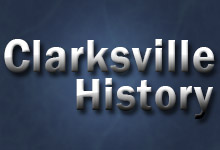 Clarksville, TN – I love history and find it fascinating – and you must enjoy it as well or you would not be reading this article! Yet, I could listen and listen to someone who is alive and well with me today go on ad nauseum about the dry facts from the past and get absolutely nothing from it.
But, to hear the very words of those who lived before us – those priceless journals, letters, and testimonies – that is gold to me! It is amazing to be able to peak into their minds and hearts for just a moment and experience with them the joys, the struggles, the hopes, and the pain of the experience of life.
That is what we have with the story of the lives of Valentine Sevier, his family, and community – their own words.
«Read the rest of this article»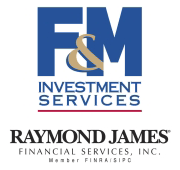 Clarksville, TN – September reinforced its reputation as one of the worst months for stocks. The S&P 500, for example, dropped 1.5%. Thankfully, the declines over the past two weeks weren't enough to entirely erase the gains we have seen over the past quarter.
In fact, the broad-market index, which reached a record high on September 18th, just managed to post its seventh straight quarterly gain.
«Read the rest of this article»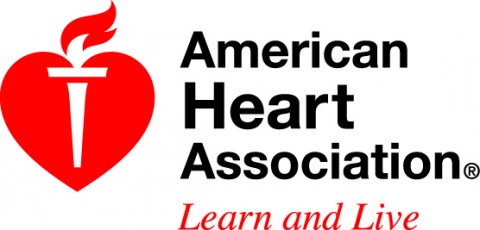 Baltimore, MD – Women age 55 or younger may fare worse than their male counterparts after having a heart attack, according to new research presented at the American Heart Association's Quality of Care and Outcomes Research Scientific Sessions 2014.
Researchers studied records and interviews of 3,501 people (67 percent women) who had heart attacks in the United States and Spain in 2008-12.
«Read the rest of this article»
Written by Guy Webster
NASA's Jet Propulsion Laboratory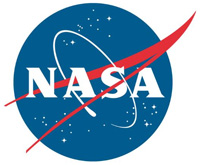 Pasadena, CA – NASA and its international partners now have the go-ahead to begin construction on a new Mars lander, after it completed a successful Mission Critical Design Review on Friday.
NASA's Interior Exploration Using Seismic Investigations, Geodesy and Heat Transport (InSight) mission will pierce beneath the Martian surface to study its interior. The mission will investigate how Earth-like planets formed and developed their layered inner structure of core, mantle and crust, and will collect information about those interior zones using instruments never before used on Mars.
«Read the rest of this article»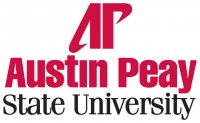 Clarksville, TN – The last few years have been rough for Spain. The unemployment rate is close to 30 percent, which has led to daily protests and civil unrest in that European nation. For some scholars, this turmoil helps explain the sudden popularity of vampire and zombie literature in that country.
"Spain is in shambles," Dr. Osvaldo Di Paolo, Austin Peay State University associate professor of Spanish, said. "From 2008, the world crisis has hit them hard. When you read a novel from Spain about a zombie apocalypse, it makes you feel like this is happening. You feel the same destruction of society in every aspect."
«Read the rest of this article»
Written by Tony Phillips
Science at NASA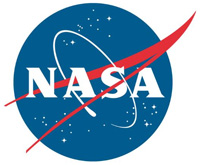 Washington, D.C. – Scientists using the Herschel space observatory have made the first definitive detection of water vapor on the largest and roundest object in the asteroid belt, dwarf planet Ceres.
"This is the first time water vapor has been unequivocally detected on Ceres or any other object in the asteroid belt and provides proof that Ceres has an icy surface and an atmosphere," said Michael Küppers of ESA in Spain, lead author of a paper in the journal Nature.
«Read the rest of this article»