Topic: Spain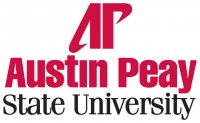 Clarksville, TN – An Austin Peay State University student will be the first in the school's history to receive the Sigma Delta Pi National Hispanic Honor Society Undergraduate Study Abroad Award.
Nancy G. Diaz, a double major in nursing and foreign languages with a concentration in Spanish, is the recipient of the national grant for 2013. She is the first APSU student to receive this grant, said Dr. Miguel Ruiz-Aviles, adviser of the Hispanic honor society at APSU and professor of Spanish.
Diaz will use the award to return to Spain, where she studied last summer. «Read the rest of this article»
Written by Guy Webster
NASA's Jet Propulsion Laboratory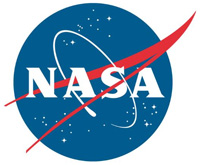 Vienna, Austria – Mars has lost much of its original atmosphere, but what's left remains quite active, recent findings from NASA's Mars rover Curiosity indicate. Rover team members reported diverse findings today at the European Geosciences Union 2013 General Assembly, in Vienna.
Evidence has strengthened this month that Mars lost much of its original atmosphere by a process of gas escaping from the top of the atmosphere.
«Read the rest of this article»
Tickets Go On Sale to Public Friday, January 11th
USA Opens 2013 against Scotland on February 9th in Jacksonville, FL.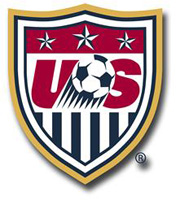 Chicago, IL – The U.S. Women's National Team will make a two-game tour of the southeast to open 2013 as a second U.S. WNT match against Scotland has been added on Wednesday, February 13th, at LP Field in Nashville, Tennessee. The kickoff time at the home of the NFL's Tennessee Titans and broadcast information will be released at a later date.
U.S. Soccer is celebrating its 100-year Anniversary in 2013 and will host a number of commemorative events throughout the year. «Read the rest of this article»
Guy Webster and D.C. Agle
NASA's Jet Propulsion Laboratory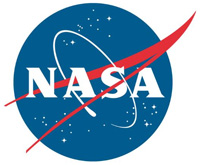 Pasadena, CA – A Martian dust storm that NASA's Mars Reconnaissance Orbiter has been tracking since last week has also produced atmospheric changes detectable by rovers on Mars.
Using the orbiter's Mars Color Imager, Bruce Cantor of Malin Space Science Systems, San Diego, began observing the storm on November 10th, and subsequently reported it to the team operating NASA's Mars Exploration Rover Opportunity.
The storm came no closer than about 837 miles (1,347 kilometers) from Opportunity, resulting in only a slight drop in atmospheric clarity over that rover, which does not have a weather station.
«Read the rest of this article»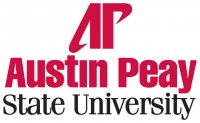 Clarksville, TN – Earlier this semester, Austin Peay State University's Department of Languages and Literature released the first print edition of Polifonía, a Spanish language scholarly journal that caters to Hispanic literature.
"The whole intention (of the journal) was to get our name out," Dr. Osvaldo DiPaolo, APSU assistant professor of Spanish and journal editor, said at the time. "It makes us look better from the outside, and it can bring potential students who are interested."
«Read the rest of this article»
Diversity and Inclusion Awareness Seminar Features Keynote Speakers, Latin Food Sampling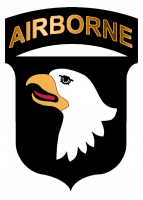 Fort Campbell, KY – October is Hispanic Heritage Month and the Fort Campbell Equal Employment Opportunity Office will hold a diversity and inclusion awareness seminar October 9th at 11:00am in the Dale Wayrynen Recreation Center here.
Keynote speakers to be featured include Michelle Pacheco-Guzman from the Fort Campbell Equal Employment Opportunity Office, and Miguel Ruiz-Aviles, of the Department of Languages and Literature at Austin Peay State University.
This year's theme is "Diversity United: Building America's Future Today," a concept both Pacheco-Guzman and Ruiz-Aviles are familiar with. «Read the rest of this article»
Holiday is also a Celebration of Italian-American Cultural Heritage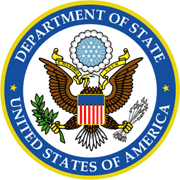 Washington, D.C. – Columbus Day is the annual U.S. commemoration of explorer Christopher Columbus' landing in the New World (at San Salvador Island, also known as Waitling Island, today part of the British Bahamas) on October 12th, 1492. Columbus was not the first European to cross the Atlantic successfully.
Viking sailors are believed to have established a short-lived settlement in Newfoundland sometime in the 11th century, and scholars have argued for a number of other possible pre-Columbian landings. Columbus, however, initiated the lasting encounter between Europeans and the indigenous peoples of the Western Hemisphere.
«Read the rest of this article»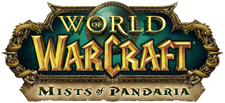 Irvine, CA – Blizzard Entertainment today unveiled plans for several official global launch events celebrating the upcoming release of World of Warcraft®: Mists of Pandaria™. Beginning on the evening of September 24th, key retail partners in the US, France, Germany, Italy, Russia, Spain, Sweden, the UK, Brazil, Mexico, Chile, and the region of Taiwan will welcome gamers who will be among the first to purchase and play the highly anticipated fourth expansion for the world's most popular subscription-based massively multiplayer online role-playing game.
«Read the rest of this article»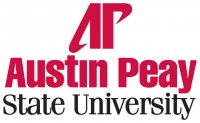 Clarksville, TN – On a Tuesday afternoon earlier this week, Dr. Osvaldo DiPaolo, assistant professor of languages and literature at Austin Peay State University, sat in his office looking tired.
A pot of hours-old coffee sat warming on a shelf while a cold rain tapped against his window. DiPaolo smiled softly at the sound and talked about taking a nap before dinner.
«Read the rest of this article»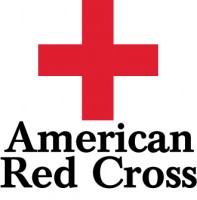 Clarksville, TN – "Wine around the World" is coming to Clarksville, Saturday November 12th at the Water Street Events Center. This signature event will be one of a kind for Clarksville, as sponsors will be able to sample wine's from all over the world, matched with foods paired perfectly with your selections.
"Wine around the World" will benefit the local chapter of the American Red Cross, continuing it's mission to provide relief to victims of disasters and help people prevent, prepare for, and respond to emergencies. 
Tickets are available at the Red Cross office on Madison Street, and are $55.00 in advance. Event chairperson Beth Tanner says the event will feature some of the finest wines from Spain, Germany, California, New Zealand, Portugal and France.  «Read the rest of this article»