Topic: Tennessee Consumer Affairs
Inbox messages can look legitimate, snare your personal information

Nashville, TN – "You have notifications pending." So states the email purportedly from Facebook, alerting you to missed updates related to your Facebook account.
It features, under the familiar logo with "Facebook" spelled out in white letters in a blue bar, two boxes for you to click if you wish to go to either your Facebook homepage or to all of your account's notifications. «Read the rest of this article»

Nashville, TN – Have you received an offer in the mail promising a cheap travel package for a hotel stay or a short cruise? To get the discounted package, all you have to do is attend a timeshare presentation. Once you show up to the presentation, you may get more than you bargained for: high-pressure sales tactics and scammers that don't deliver what they promise.
Vacation timeshares give you the right to use a vacation home for a limited, planned period throughout the year. Consumers are usually contacted on the phone by a telemarketer or through the mail with a postcard asking them to call a toll-free number. «Read the rest of this article»
Social media provide high-tech platforms to prey on consumers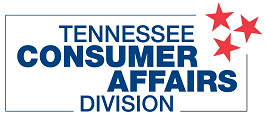 Nashville, TN – As people increasingly turn to online social networking sites to interact with one another, so have con artists who lurk in the virtual shadows with shady investment deals to pitch to unsuspecting investors, the Department of Commerce and Insurance (TDCI) Securities Division said this week.
The Securities Division cautions investors to make sure they know who they are doing business with when considering investments pitched through "friends" on social networking sites. "Just because someone has 'friended' you online does not mean that person is your friend when it comes to investing," Securities Division Assistant Commissioner Daphne D. Smith said. "The person behind the profile may be deliberately mimicking your likes and interests to lure you into a scam." «Read the rest of this article»