Do yourself a big favor: watch Ken Burns' newest documentary, The War.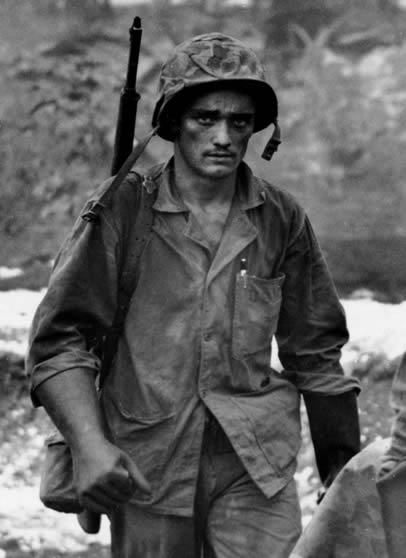 In it, Burns captures the American experience of WWII in the words of those who actually fought in the war, or who experienced it on the home front. Be forewarned, it intense and, at times, hard to view.
I came away from the first episode with a feeling of pride and sadness. Pride in what we as a nation were back then; in the men and women who sacrificed, fought, and died to preserve freedom in the world. In their dedication and steadfastness in the face of what seemed then like insurmountable odds. Sadness at how far we have come since then.
The overwhelming sense conveyed by the men and women who recounted their experiences in that great conflict was that of being in it together, of shared sacrifice. Not once during the first episode did I hear anyone complain of how hard it was, what an imposition it was on them to have their world turned upside down and, often, to be thrust into what seemed as close to hell on earth as you can come. Some of the things they recounted were horrible, but never did I detect a hint of self-pity.
Our soldiers today are every bit as brave as those who served in WWII. They face danger daily and do not shirk their duty. But they are being let down by those at home. The sacrifice is not shared: rather than urging sacrifice, the president tells us to go shopping. We are told that this is the most important conflict of our time, but our leaders seem intent on waging war on the cheap, sending in too few troops to do the job right, then not supplying them with enough of the right equipment. «Read the rest of this article»
Jimmie Garland Sr., of Clarksville, TN, was recently elected Second Vice President of the State of Tennessee National Association for the Advancement of Colored People (NAACP) during its 61st Annual State Convention.
"Having worked side by side with Mr. Garland during past civil right campaigns I can not stress enough how important it is to have him as the NAACP State Vice President given the current racial history and race relations Clarksville has had to struggle with on a daily basis".
"With an NAACP state official at "ground zero" so to speak, it should go a long way in helping to right social injustice and to ensure the political, educational, social and economical equality of minority citizens in Clarksville-Montgomery County".
–Terry McMoore, Director
Urban Resource Center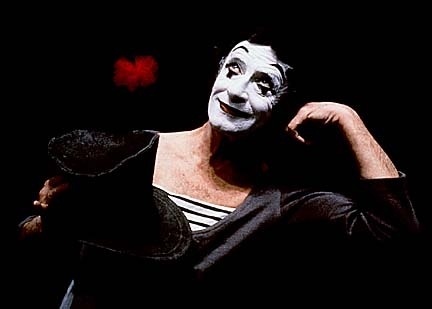 Those of us who are older, who remember the golden age of variety shows on television– what I think of as the Ed Sullivan era — will remember the silent magic of Marcel Marceau, a man, a mime, whose evocative movement and facial expression captured all the nuances of life.
Marceau died Saturday in Paris, a quiet passage that echoed the silence that made him famous. France mourns, as do those of us around the world who were his fans. As the character Bip, Marceau donned white face, soft shoes and a big red flower; the rest emerged from within his heart and soul. Through him we ran the gauntlet of human experience and were not alone. «Read the rest of this article»
This week Rev. Moreland remembers the gifts two teachers gave to his community: their spirit and their love.
My friends, Gary and Rebecca, are sterling examples of dedication to the vocation of teaching. They are to be commended for their sense of community too.
I first met them when they came to Dixon County public schools, for their first teaching assignment, in a town where I was the minister at the Methodist Church. For three years, their enthusiasm and commitment heartened our community and our church. Students and their parents were inspired by their focused lives, and the care and compassion they gave to everyone they met.
I often watched as children rushed to greet them, arms wide, the better to give and receive hugs. They were heroes and models that embraced our community even as they inspired us. «Read the rest of this article»