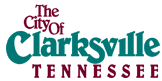 The Eighth Annual TWRA and City of Clarksville Youth Fishing Rodeo will be held at the Fairgrounds Park pond on Saturday, June 7. This event is free and open to the public, and does not require a fishing license. Pre-registration forms are available at most sporting goods stores in the area. Registration starts at 7:15 a.m. The pond gets crowded quick so come early to claim your spot. The first round of fishing starts at 8:00 a.m. and lasts until 9:00 a.m. for ages 9 and under. Ages 10 to 16 get to fish from 9:30 to 11:00 a.m.
The Clarksville Parks and Recreation Department Summer Youth Program begins June 9 with the opening of gymnasiums and the program ends on July 17. The Summer Youth Program is a fun day-camp offered to children ages 6-16 for six weeks each summer. Gyms are staffed with Directors and Assistants five days a week starting June 9 through July 17 to offer leadership and assistance in play activities and free lessons in dance and karate.
Burt-Cobb Community Center, Crow Community Center, and Kleeman Community Center are Summer Program sites as well as Barksdale, Burt, Glenellen, Hazelwood, Liberty, Minglewood, and St. Bethlehem Elementary Schools. The Housing Authority at Summit Heights and Caldwell Lane and the New Providence Outreach Center are also providing sites for the Summer Youth Program.
Caldwell Lane will be open Monday-Friday from 10:00 am to 2:00 pm. All other sites are open 9:00 am to 3:00 p.m. Monday through Friday. All sites will be closed and lunch will not be served July 4 in observance of Independence Day.
Registration is required by a parent or guardian. Anyone planning to attend the program at Burt-Cobb, Crow, and Kleeman Community Centers is encouraged to register early starting June 2 at the community center you plan for your child to attend. All other gym locations will begin registration at 9 a.m. on June 6.
In addition to the fun gym activities and swimming, the Parks and Recreation Department offers golf and tennis lessons. These lessons are free, but do require pre-registration. Parents can pre-register children for the golf lessons at Mason Rudolph Clubhouse on June 6. Ages 6-10 can be registered from 9:00 a.m. to 10:30 a.m. and ages 11-16 can register from 10:30 am to noon. Parents can register their children ages 6-16 for the tennis lessons on June 6 from 1:00 p.m. to 3:00 p.m. at the Clarksville Parks and Recreation office.
The Roxy Regional Theater will offer a six-week theatre workshop for ages 10-16. The cost of the program is $30, due at registration on June 6 at the Clarksville Parks and Recreation office from 1:00 p.m. to 3:00 p.m.
The Summer Youth Program participates in the USDA Summer Lunch Program, so each child attending the program will be offered a free, nutritious lunch daily. Free Swim Fridays are offered to each child in the program. Each site will be designated a pool where they can swim free for 2 hours each Friday morning. There is no charge for this activity. Transportation to the pool is provided from the gym sites.
For more information about the Summer Youth Program, please call the Clarksville Parks and Recreation Department at 645-7476.
The Women's Softball League begins play on Thursday at Heritage Park. Coaches' packets with schedules are available at the Parks and Recreation office for pickup. The Tuesday Church Youth League season starts June 10 also at Heritage Park.
Games begin next week for the Youth Recreation League. First games are Monday night for ages five to six, Tuesday night for ages seven to eight, and Thursday night for ages nine to ten and eleven to twelve.