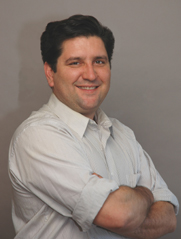 Chris Lugo, candidate for the Tennessee Senate, issued the following position statement:
George W. Bush is perhaps the worst American president who has ever served.  To this day it is a mystery to me how the man was able to gain the Republican nomination, steal the election, start two wars, get re-elected and then drag on a failed war for five years and drive the economy into the ground without getting impeached. 
Although the light is fading on the Presidency of Bush, it is not too late to impeach the man who lied to us about weapons of mass destruction.  As of result of the President's deception, over four thousand American soldiers have died in Iraq and tens of thousands have been wounded, not to mention the one million or so Iraqis who have died directly or indirectly due to Bush's interference in their country.  «Read the rest of this article»
Clarksville's Independence Day Fireworks Show Stunning Spectacle!
With three simultaneous fiery launches, the City of Clarksville's Independence Day celebration took off with a profound determination to strut its stuff. And strut, it did! A fierce display of dazzling lights and pops, shimmering whistles and eye-popping star bursts filled the night sky at McGregor Park. Lasting approximately 45 minutes, the city gave its residents a truly impressive sight and sound extravaganza.
During the lead up to the fireworks show, a crowd of thousands gathered along the length of McGreggor Park with lawn chairs and blankets, strollers and assorted cooling diversions. Local area agencies set up convenience stands along with commercial vendors to offer iced water, bottled water, funnel cakes, kettle corn, hot dogs, burgers, snow cones, and a myriad of service information. Music performances by the Chris Robinson Band and Hypertension carried the crowd through the evening until the launch of the main event.
A comprehensive photo gallery is below the fold «Read the rest of this article»