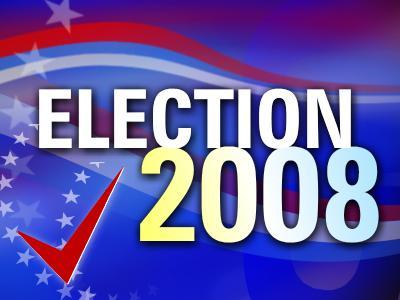 O-Ba_Ma cheers and the sound of drums vibrated the rafters of the Riverview Inn with the magic number of 285 electoral votes scrolled across the large screen TV screens.
With wins by State Rep. Joe Pitts and State Senate-elect Tim Barnes also in hand, it was a night of cheering and celebration for Clarksville's Democrats.
At 10 p.m., the key races were over.
Details to follow.
Early voting tally for Senate District 22:
Barnes: 17763
Kurita: 10638
Breaking news: Montgomery County Senate District 22 Race
Tim Barnes – D

9,019

61%

Rosalind Kurita (i) – I

5,775

39%

16 of 40 precincts reporting

14,794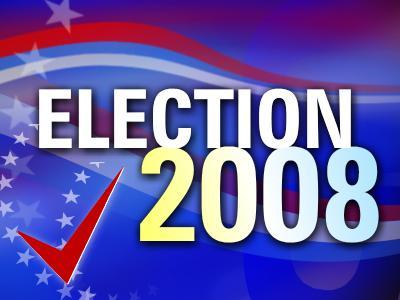 Attorney Tim Barnes took Cheatham County with a 7112 victory over incumbent and write-in candidate Rosalind Kurita. Kurita's write in campaign tallied 4696.
In Houston County Barnes garnered 1907 to Kurita's 1079.
Mayor Johnny Piper and the Downtown District Partnership will be going it alone when it comes to downtown development.
Montgomery County mayor Carolyn Bowers, in letters sent to Piper and DDP chair Scott Giles, said the county will not participate in the controversial Clarksville Center Redevelopment Plan, which had been dubbed "the blight bill." The proposed plan which was approved by the City Council earlier this year had been strongly opposed by the Clarksville Property Owners Coalition, a grassroots group that has challenged the legality of the program and process of eminent domain and an assemblage clause. The redevelopment plan would offer tax increment financing for certain property developments. «Read the rest of this article»
A number of precincts in Clarksville/Montgomery County reported "heavy" early voting as the official November 4 Election Day got underway. Polls opened at 7 a.m. to heavy traffic, which thinned a bit by mid-morning. The evening "rush" is expected to be just that: a rush to the polls and potentially long lines. A check with several precincts though reports indicate the voting process is moving fairly quickly.
At the Jaycee's on Hwy 48 (District 5), "we've had more people in the first hour than we had in the entire primary election." The words "steady stream" and "heavy" turnout were heard at virtually every polling place. The early voting period saw a 40% turnout, and given the number to this hour, another 30-40% could vote by days end.
Campaigners with Obama/Biden and McCain/Palin joined up with Tim Barnes and Rosalind Kurita supporters to stake out visible spots at all polling sites.
Registered voters have until 7 p.m. to get in line to cast their vote; a significant turnout is expected as the "after work" voters arrive.
A Clarksville woman has been charged by Clarksville Police with child abuse and neglect, and filing a false report in connection with leaving her three-year-old child unattended.
On Monday, November 3,  Clarksville Police responded to a call of a child being left alone at 238 Oak Street. The officer arrived and found a three year old child alone on the front porch. Attempts to make contact with someone in the residence were unsuccessful.  According to a passerby, the child had been sitting alone for approximately an hour. «Read the rest of this article»
All thirteen of Stanley Krubrick's film will be shown over the next month at the Belcourt Theatre in Nashville. The Belcourt is located in Hillsboro Village; it is a great place to see the newest indie film or foreign film, as well as catch a classic movie.
I first discovered the Belcourt back in 1998, when they had a Warner Brothers film festival.  The first movie I saw in the Belcourt was Krubrick's Full Metal Jacket. It is always a treat to see a movie you've seen a hundred times on a TV up on the big screen.  My wife , a friend and I went to see The Shining last weekend.  I had never seen it on a big screen before, and what a difference that makes.  The shots of the drive up to the Overlook Hotel, the eerieness of the hotel's hallways, and, of course, Jack Torrence's spiral into madness take on new meaning on a huge movie screen.  Imagine  2001 Space Odyssey, Spartacus, or Clockwork Orange shown in larger than life.
About a month ago I rented The Killing; Krubrick's first movie circa 1956.  Being a big fan of old film noir movies, I loved this one.  I still can't believe it is over 50 years old. It doesn't have that big star and big special effect, but it just oozes quality with it great script and seamless direction. «Read the rest of this article»
The 24th annual Ohio Valley History Conference, was held at APSU's Morgan University Center over the October 31 – November 1 weekend. As a special highlight, this year's conference is dedicated to Dr. Richard Gildrie. Dr. Gildrie, a professor emeritus of history at APSU, retired after a thirty-eight year career of full-time academic instruction with the university.
The two-day conference was filled with over 120 essays and presentations covering a wide range of history topics and subjects. Presenters came to Austin Peay State University from across the country for this intense and detailed conference.
APSU Dr. Greg Ribidoux moderated the panel on Development of the Constitution in American History. APSU President Tim Hall gave a engrossing presentation in this session. His topic, "Against Ecumenical Impulse: Religious Separatism and the Value of Factions" was a revelatory review of the thoughts and beliefs of the early leaders of the new nation, the United States of America and how to best deal with the feared tyranny of the majority that could result under democratic rule.
James Madison, Thomas Jefferson and Sam Adams all felt that religious sectarian diversity would be the best means by which to frustrate the tyranny of a religious majority in a democratic style government. Research shows that claims that ours is a Christian nation are well off the mark, as the early settlers showed themselves to be equally guilty of religious intolerance as it had been practiced against them in England. In terms of government, many of our founding leaders believed that religious separatism ensures liberty for others in the pursuit of a civic toleration of differing perspectives. «Read the rest of this article»