All thirteen of Stanley Krubrick's film will be shown over the next month at the Belcourt Theatre in Nashville. The Belcourt is located in Hillsboro Village; it is a great place to see the newest indie film or foreign film, as well as catch a classic movie.
I first discovered the Belcourt back in 1998, when they had a Warner Brothers film festival.  The first movie I saw in the Belcourt was Krubrick's Full Metal Jacket. It is always a treat to see a movie you've seen a hundred times on a TV up on the big screen.  My wife , a friend and I went to see The Shining last weekend.  I had never seen it on a big screen before, and what a difference that makes.  The shots of the drive up to the Overlook Hotel, the eerieness of the hotel's hallways, and, of course, Jack Torrence's spiral into madness take on new meaning on a huge movie screen.  Imagine  2001 Space Odyssey, Spartacus, or Clockwork Orange shown in larger than life.
About a month ago I rented The Killing; Krubrick's first movie circa 1956.  Being a big fan of old film noir movies, I loved this one.  I still can't believe it is over 50 years old. It doesn't have that big star and big special effect, but it just oozes quality with it great script and seamless direction.
Treat yourself and others to a night out.  Hillsboro Village has several good places to eat.  If you've got the cash, there is Bosco just down the street, which has great pizza and an extensive beer lists, all brewed in house.  Short on cash?  Try the Taste of Toyko, the most affordable sushi in Nashville.  After the show, you can visit one of numerous little pubs in the area to chat about the movie.  And if you are short on time, the Belcourt has a refreshment bar, with popcorn, candy, a nice selections of beers (including the locally brewed Yazoo Pale Ale, one of my favorites) and a limited by the drink offering.  Movie tickets are $8 at the door, $10 if you pre-buy online (highly suggested), or for the dedicated film buff, they offer the Krubrick package, admission for one to all the movies for $70.  They also offer student discounts.
So do it, c'mon….Krubrick, big screen, good food…an opportunity like this doesn't come around very often.
Krubrick Retrospective website: http://www.belcourt.org/events?id=59741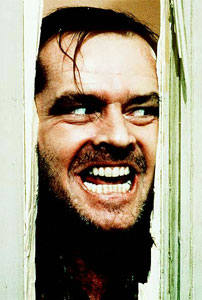 THE SHINING (1980)
Friday, Oct. 31 @ 9:10pm
Saturday, Nov. 1 @ Noon, 9:10, 11:50pm
Sunday, Nov. 2 @ Noon, 7:00
FEAR AND DESIRE (1953)  at the Frist Center
Sunday, November 2nd at 4:30pm
***EXTREMELY RARE*** NOT AVAILABLE IN ANY HOME VIDEO FORMAT***
***This FREE screening will be shown at the Frist Center for the Visual Arts***
FULL METAL JACKET (1987)
Wed-Thu, Nov 5-6 @ 4:35, 7:00, 9:25
SPARTACUS (1960)
Sat-Sun, Nov 8-9 @ Noon, 4:00, 8:00
Mon, Nov 10 @ 7:00
A CLOCKWORK ORANGE (1971)
Thur-Fri, Nov 13-14 @ 4:20, 7:00, 9:40
BARRY LYNDON (1975)
Sat-Sun, Nov 15-16 @ Noon
Mon, Nov 17 @ 3:30, 7pm
KILLER'S KISS (1955)
Tue, Nov 18 @ 4:50, 6:25, 8:00, 9:35
Wed, Nov 19 @ 4:50, 9:35
Thu, Nov 20 @ 4:50, 6:25, 8:00, 9:35
LOLITA (1962)
Sat-Sun, Nov 22-23 @ Noon, 4:55
Mon, Nov 24 @ 7pm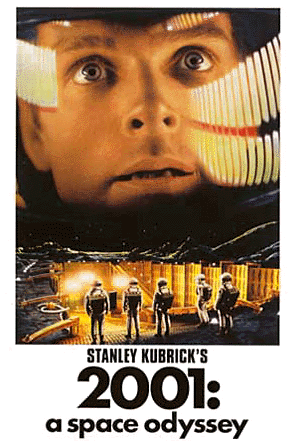 2001: A SPACE ODYSSEY (1968)
Wed, Nov 26 @ 7pm
Thu, Nov 27 @ noon, 7pm
Fri, Nov 28: showtimes TBA
PATHS OF GLORY (1957)
Sat-Sun, Nov 29-30 @ Noon
Mon, Dec 1 @ 7pm
EYES WIDE SHUT (1999)
Tue-Thu, Nov 2-4
Showtimes TBA
THE KILLING (1956)
Sat-Sun, Dec 6-7 @ Noon
Mon, Dec 8 @ 7pm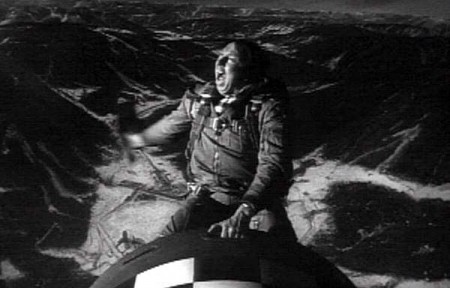 DR. STRANGELOVE or: HOW I LEARNED TO STOP WORRYING AND LOVE THE BOMB (1964)
Sat-Sun, Dec 13-14 @ Noon
Mon, Dec 15 @ 7pm