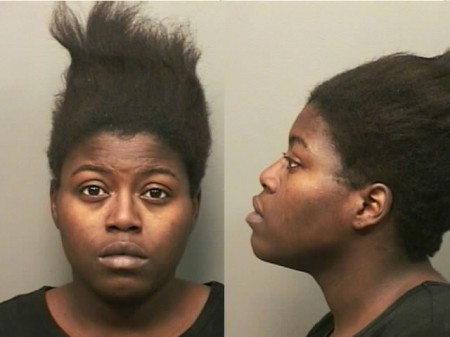 A Clarksville woman has been charged by Clarksville Police with child abuse and neglect, and filing a false report in connection with leaving her three-year-old child unattended.
On Monday, November 3,  Clarksville Police responded to a call of a child being left alone at 238 Oak Street. The officer arrived and found a three year old child alone on the front porch. Attempts to make contact with someone in the residence were unsuccessful.  According to a passerby, the child had been sitting alone for approximately an hour.
The mother, Latonya Smith, returned to the residence and said she had left the child in the care of another person before leaving the residence and provided a written statement attesting to that fact.  Through further investigation, it was determined that the information given to the officer was false and the child was, in fact, left home alone.
Latonya Michelle Smith, (B/F, DOB: 4/24/1983), of  238 Oak Street, Clarksville, was taken into custody and charged with Child Abuse and Neglect and filing a False Report; she was released on $1,000 bond.
The Department of Children Services was contacted and took responsibility for the 3 year old child.  Latonya Smith was taken into custody and booked into the Montgomery County Jail.