A monthly column by TDOT Commissioner Gerald Nicely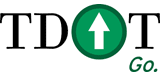 In large organizations, whether public or private, teamwork is often talked about more than actually practiced.  From day one of this administration, Governor Bredesen has insisted that all departments work together to maximize the effectiveness of state government, and hopefully achieve goals that benefit all of Tennessee.  Here at TDOT, we continue to enjoy extremely productive relationships with other departments and are constantly searching for innovative methods of integrating teamwork into the business we do everyday.
Commissioner Matt Kisber and his team at the Tennessee Department of Economic and Community Development have brought many new and exciting industries to our state, along with thousands of job opportunities for our citizens.  We have striven to provide the transportation components which supplement the state's efforts to recruit manufacturers like Volkswagon, Nissan, Denso, and most recently, Hemlock Semiconductor.  Through TDOT's State Industrial Access program, the department can help facilitate the development of industry by building access roads or even interstate interchanges.  The goal of this program is to efficiently invest budgeted program funds into the state's economy to advance growth and the local economy while providing new employment opportunities.
The Tennessee Department of Transportation also wants to do everything it can to support state's tourism industry.  To that end, we work with Commissioner Susan Whitaker and the Department of Tourist Development in such projects such as production of the state map and visitors guide or placing tourist-oriented guide signs along our roadways.  We also partner with the Department of Tourist Development in the construction and maintenance of Tennessee's 15 Welcome Centers.
TDOT has worked closely with the Tennessee Department of Environment & Conservation to improve the environmental permitting processes. In November, 2007 Commissioner Jim Fyke and I signed the Tennessee Environmental Streamlining Agreement which is designed to mitigate potential delays to transportation projects.
We are also working more closely than ever with our partners at the Tennessee Emergency Management Agency to coordinate efforts during emergencies.  Upon the request of TEMA Director Jim Bassham we have a TDOT employee permanently assigned to TEMA. This embedded presence at TEMA proved invaluable in responding to the deadly tornadoes that swept through the state in February 2008.
When we have incidents on our roadways, the Department of Safety works to makes sure the most current and accurate information is relayed to TDOT's 511 Motorist Information line and to the TDOT SmartWay website.  In the state's urban areas, our HELP operators assist the Tennessee Highway Patrol and local law enforcement in clearing accidents.  Commissioner Dave Mitchell and THP Colonel Mike Walker realize that this relationship is a vital component of our efforts to keep traffic moving on our highways.
In today's difficult financial times, state departments must rely on each other more than ever.  Through teamwork, we can face these challenges together and work to keep Tennessee in motion.