Middle Tennessee State University's Latin Sorority, Lambda Theta Alpha, holds their third annual Miss Universal Pageant.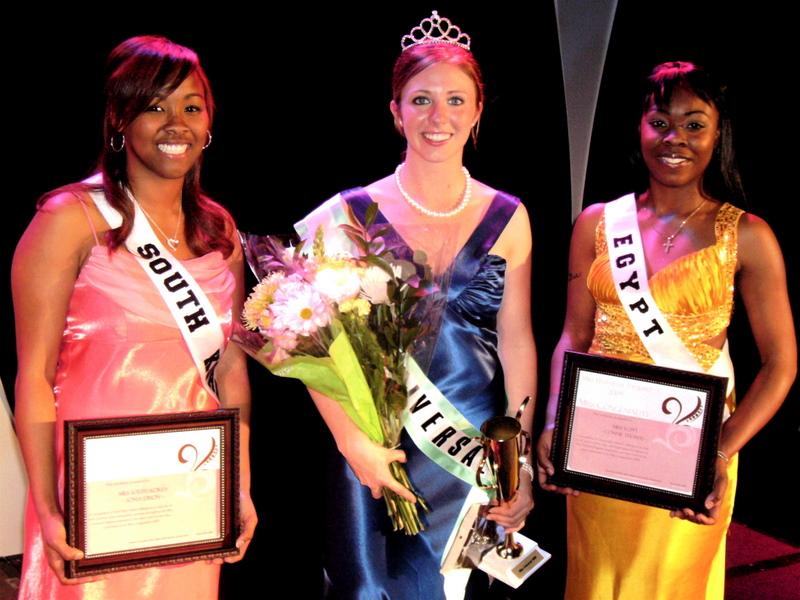 On March 25th, the James Union Hall auditorium was the site of the 'pageant unlike any other!' The contestants were all MTSU students representing a wide swath of countries of origin. Members of Lambda Theta Phi Fraternity, the Latin fraternity, served as escorts for the contestants during the pageant.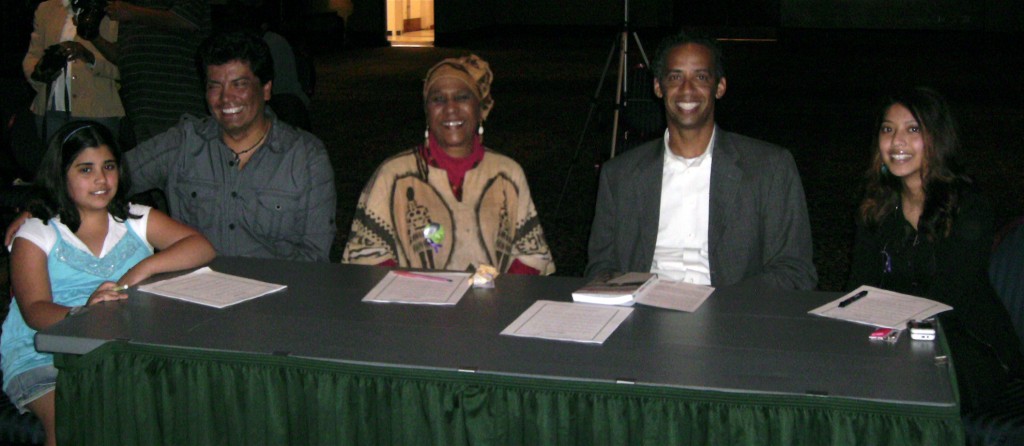 Judges for the pageant were Angela Manivong, the June Anderson Women's Center, MTSU; Vincent Windrow, Director, MTSU Intercultural and Diversity Affairs; Dr. Jacqueline Wade, Associate Professor, Social Work Department-MTSU  and Founder and President-Wade Educational and Programming Consultation Services; and Dr. Oscar Diaz-Ortiz, Director of Foreign Languages and Literature Department, MTSU.
The purpose of the Miss Universal Pageant is to allow contestants to display various aspects of a culture of their choice. Each contestant chose a different country to represent for the pageant. The pageant agenda presented the contestants in introductions, an ethnic costume segment, a spoken word performance by 'Word Up!',  the talent segment, Salsa Dance demonstration, formal gown segment, a belly dance demonstration, a question and answer segment, the Outstanding Visionary Award, Pageant "Thank You's", and the crowning of Miss Universal 2009.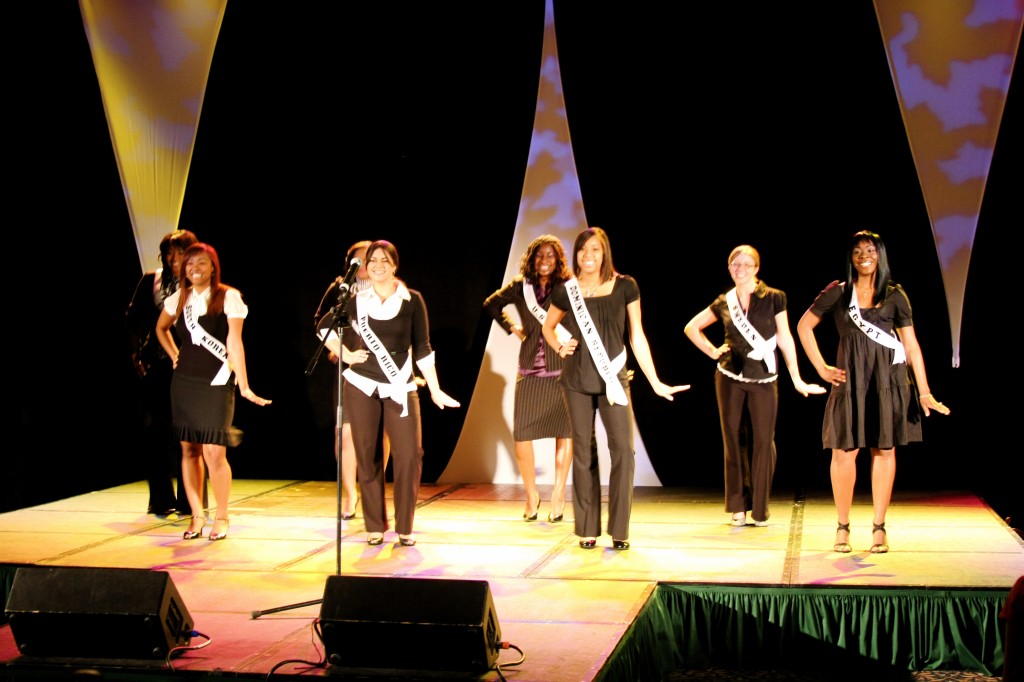 Miss Universal 2009 Pageant contestants included:
Victoria Calvin (Miss India), Sophomore, Major-Social Work, whose talent component was a one-man dramatic monologue titled, "Somebody should have taught him"
Sonia Dixon (Miss South Korea), Freshman, Major-Dental Hygiene, who performed a popular Korean ballad
Sharry Bain-Arteaga (Miss Bahamas), Senior, Major-Social Work, recited the Shane DeRolf poem entitled, "The Crayon Box that Talked"
Charytin Camacho ( Miss Puerto Rico), Freshman, Major-Psychology, who performed a tap dance routine to "Here I Come" by Fergie
Megan Morrison (Miss Sweden), Freshman, Major-Foreign Languages, performed two pieces on the piano titled, "Romance" by Tchaikowski and Arabesque" by Debussy
Connie Thomas (Miss Egypt), Senior, Major-Journalism, who performed a song titled, "Happy Being Me" by Angie Stone. She was accompanied by pianist Phillip Doss and singer Misty O'Neal
Melina Gonzalez (Miss Dominican Republic) Freshman, Major-Electronic Media Production, performed a lyrical dance incorporating gymnastics to the song "Apologize"
Katrina Dupree (Miss USA), Senior, Major-Psychology, gave an original spoken word performance entitled, "Don't Judge Me."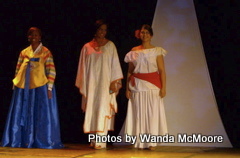 After the opening dance routine, each of the contestants appeared in the ethnic costume of their chosen culture. During the interlude that followed, "Word UP!," a spoken word performance group, entertained the audience with spoken word performances and a spoken word/interpretive dance performance. "Word UP!" cast members are Dean Andrews, Steven Tate-interpretive dance, Jarrell Pierson and Panoramic View. Following the talent component, the MTSU Salsa Dance Club staged a salsa dance demonstration. Dara Smith, club president, and Megan Morrison performed. The formal gown segment followed the salsa dance demonstration with each contestant appearing in stunning formal attire taking their turn on the stage.
Shabnam Etemadi performed a belly dance which preceded the Question and Answer Segment. Questions had been solicited from each contestant prior to the evening's event and placed in a large crystal bowl. During the Q&A, each contestant drew a random question from the bowl and gave her response. Following the Q&A segment, the Outstanding Visionary Award was presented to pageant founder Sheila Umayam.
Thank you's were acknowledged to organizations "Word UP!", MTSU production services, MTSU Publications and Graphics and supporters Whitney Simpson, Dara Smith and the MTSU Salsa Dance Club, Shanbnam Etemadi, Ruben Rush, Brenda Wunder and Craig Doman.
Wanda and Terry McMoore, were honored as official sponsors of the pageant and for their 26th wedding anniversary. Lambda Theta Alpha Sorority Delta Iota Chapter President Terri McMoore, a rising senior at MTSU, is their youngest daughter. Family and supporters cheered the winners and all the contestants received a warm round of applause. The evening's MC's were Soulichith Lunammachack and Arnetta Gilmore. Pageant stage manager was Andrea Patton. Pageant producer and producer/director was Terri McMoore.
Finally, the judges score cards having been tallied, the crowning of Miss Universal 2009 was possible. The Miss Congeniality crown tally resulted a tie for Miss South Korea Sonia Dixon and Miss Egypt Connie Thomas. Megan Morrison was crowned Miss Universal 2009 by Miss Universal 2008 Grace Martinez.
(Uncredited photos by Turner McCullough Jr.)