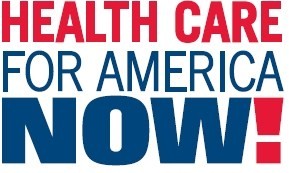 The Tennessee Coalition of Health Care for America Now (HCAN) hosted a prayer breakfast on Saturday April 25 at Erza Emmanuel Ministries. Thirty local leaders of various faiths were in attendance. The event highlighted the campaign for quality, affordable health care reform and began the process of awareness about the additional resources coming to Tennessee as a result of the Economic Stimulus Package (American Recovery and Reconstruction Act) passed earlier this year by the congress.
"We can no longer afford to wait to fix health care in our country. Too many families, too many businesses, too many of you are struggling to make ends meet. No one should have to choose between seeing a doctor when they're sick, and putting food on the table, or paying rent," said Rico X, TN organizer for HCAN.
Overseer Danelle Stephens, the Pastor of Erza Emmanuel Ministries believes that the faith-based community can play an extremely important role in achieving health care reform. "If there ever was a time to come together, it is now. The faith-based community must seize this opportunity to help and enhance our community."
Health Care for America Now is the nation's largest health care campaign. It is made up of more than 850 organizations representing more than 30 million people nationwide. President Obama and more than 190 members of Congress have expressed their support for the campaign's principles for reform, which include quality coverage that people can afford with comprehensive benefits that meet your needs, the choice of private or public health insurance plans, and equal access to care in all communities.