Approximately 4 a.m. this morning, Robert Anthony Fusco, W/M, 6'0″, 180 LBS, escaped from the Montgomery County Jail.  He was supposed to go to on trial  Monday morning,  May 18, 2009.
He is charged with:
1 Count of Conspiracy to Commit Especially Aggravated Kidnapping
2 Counts of Especially Aggravated Kidnapping
1 Count of Attempted Especially Aggravated Kidnapping
1 Count of Conspiracy to Commit Aggravated Robbery
1 Count of Attempted First Degree Murder
1 Count of Aggravated Burglary
«Read the rest of this article»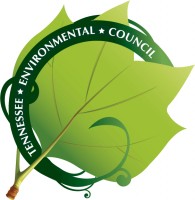 The Tennessee Environmental Council presents a summit for a sustainable Tennessee at the Murfreesboro Regional Sustainability Forum. A forum on clean energy, natural resources and healthy communities. Come and learn more about the connection between healthy communities and habitat and water quality. Hear from local and regional experts. Be part of developing an action plan for our community.
When: Tuesday, May 19, 5:30-8:30 PM
Where: 311 Butler Dr., Murfreesboro, TN
Free tree seedlings will be given to the first 50 people!
RSVP today by email or by calling 615.248.6500
As the dust settles from the political explosion that occurred recently with Senator Arlen Specter (D-PA), it is important to examine what Specter's defection means in the fight for healthcare reform. Looking at the Republican Party's past record on dealing with weighty issues related to public health and safety, it would be safe to predict that it won't mean much to the Republicans.
Case in point… Kathleen Sebelius, the President's nominee for Secretary of Health and Human Services, was finally confirmed by the Senate only after being held up by Republicans for nearly two months. And it wasn't just Sebelius who was stonewalled by the GOP. As of this writing, there are still 15 other top positions at HHS awaiting Senate confirmation, along with a director for the Center for Disease Control. You would think that an outbreak of swine flu – one which is suspected of killing 149 people and sickening some 1,600 others in Mexico and which has already killed a 2 year old child in Texas – would encourage the Party of No to say "yes" to confirming the President's properly vetted public health officials. Right? «Read the rest of this article»