Legislation would improve protections for both consumers and dealers
Nashville – This week State Representative Joe Pitts (D-Clarksville) and members of the House Finance, Ways and Means Committee pushed important legislation designed to protect consumers and local car dealers from the recent American automobile industry crisis. The bill has broad bipartisan support and is expected to move swiftly through both the House and Senate.
"While the housing market was a key player in our economy's recent slowdown, the uncertainty of the American automobile industry has played a major role as well," said Pitts. "We must do everything we can to protect consumers and our local car dealers who support their local communities. We must give them the support they need to weather the economic storm." «Read the rest of this article»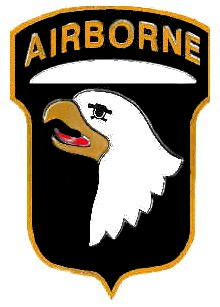 The 2nd Brigade Combat Team "Strike", 101st Airborne Division (Air Assault), will unveil a physical therapy room at the Fratellinco Physical Fitness Center here at 1 p.m. Thursday.
The physical therapy room is a tool the Strike Brigade will use to aid injured and wounded Soldiers in their rehabilitative and recuperating efforts and help the brigade sustain its fighting force.
The room is also geared toward Soldiers who suffer from the lack of mobility or nerve damage.
Funding protects children from lead poisoning
WASHINGTON – The U.S. Department of Housing and Urban Development today announced that more than $117 million is available to eliminate dangerous lead-based paint hazards from lower income homes and protect young children from lead poisoning. The grants are being offered to States and local governments through HUD's Lead-Based Paint Hazard Control and Lead Hazard Reduction Demonstration Programs.
"There is nothing more important than the health and safety of our children, and these grants are a significant investment in their futures," said HUD Secretary Shaun Donovan. "These grants will support the efforts of state and local governments to clean up lead hazards in order to protect young children and their families from the lasting effects of lead poisoning."
Even though lead-based paint was banned for use in the home in 1978, HUD estimates that approximately 24 million homes still have significant lead-based paint hazards today. «Read the rest of this article»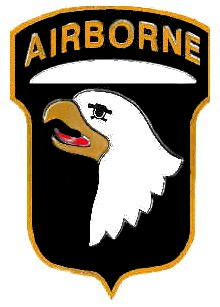 Fort Campbell – The 506th Infantry Regiment, 4th Brigade Combat Team (Currahee), 101 Airborne Division (Air Assault), will hold a Brigade Military Awards Ceremony at 9:30 a.m. May 28 at the 4 Brigade headquarters on Fort Campbell, Ky.
Five valorous awards — one Silver Star and four Bronze Stars with "V" device — will be presented to Currahee Soldiers who demonstrated exceptional achievement while in combat during their recent deployment to Afghanistan.
Austin Peay State University students presented a research project at the National Sustainable Design Expo held in April in Washington, D.C.
The expo is considered the most prestigious national student research program in the sustainability area of research.
For their project, the students, from the departments of biology and engineering technology, explained how they converted solar energy and waste CO2 (for example, carbon dioxide that is released in power plants by burning fossil fuels) into an array of biofuels through the sequential use of microorganisms in bioreactors. «Read the rest of this article»