Sets from Select Festival Artists Available Online via AT&T Music June 12-14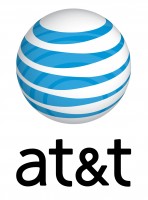 NASHVILLE – Fans looking for a "Music City" experience out in the country are packing their bags and heading to Manchester, Tennessee for the 2009 Bonnaroo Music and Arts Festival. There, they will experience four days of some of the best performers in rock and roll, along with dozens of artists in complementary styles such as jazz, Americana, hip-hop, electronica, and more.
Can't make it? From June 12-14, AT&T Music will deliver an exclusive webcast of Bonnaroo 2009 featuring performances from select festival artists, including: Snoop Dogg, Ben Harper and Relentless7, Paul Oakenfold, The Decemberists, Animal Collective and St. Vincent. In addition, select performances will also be available on AT&T Music following the festival.  The full webcast schedule will soon be available at music.att.net. Fans can follow @ATTMusic on Twitter to get reminders and updates on the live webcast and more.
"Our goal is to keep music fans connected to their favorite artists even if they can't make the trip to Bonnaroo," said Dan York, executive vice president of content and programming, AT&T Converged Services. "With AT&T Music, every fan can enjoy the music and atmosphere of this unique festival live via the web."
The Bonnaroo Music and Arts Festival is a four-day, multi-stage camping festival held on a beautiful 700-acre farm in Manchester, Tennessee every June. In addition to dozens of epic performances, the 100 acres of Bonnaroo also provides entertainment around the clock with attractions and activities including an arcade & discotheque, on-site cinema, silent disco, comedy club, theater performers, art installations, a beer festival, and a variety of cafes and restaurants.
In preparation for Bonnaroo, we have taken steps to add capacity to our existing area cell site and have also added network capacity through the use of COWs and other temporary network equipment. In addition, on and off-site engineers will do everything possible to maximize network performance to keep our customers connected.
The live broadband video stream of Bonnaroo 2009 utilizes AT&T Intelligent Content DistributionSM – a network-based Content Delivery Network (CDN) service that replicates information across the Internet. For more information, visit www.att.com/icds.
AT&T Music was launched in December 2008 to help deliver a more integrated consumer experience and expose music content to the approximately 11 million users of the ATT.net Internet portal. The portal offers exclusive access to the latest news, weather, Yahoo! search capabilities, sports and entertainment content. For the complete array of AT&T offerings, visit www.att.com.
About AT&T
AT&T Inc. (NYSE:T) is a premier communications holding company. Its subsidiaries and affiliates – AT&T operating companies – are the providers of AT&T services in the United States and around the world. With a powerful array of network resources that includes the nation's fastest 3G network, AT&T is a leading provider of wireless, Wi-Fi, high speed Internet and voice services. AT&T offers the best wireless coverage worldwide, offering the most wireless phones that work in the most countries.  It also offers advanced TV services under the AT&T U-verseSM and AT&T ?DIRECTVSM brands. The company's suite of IP-based business communications services is one of the most advanced in the world. In domestic markets, AT&T's Yellow Pages and YELLOWPAGES.COM organizations are known for their leadership in directory publishing and advertising sales. In 2009, AT&T again ranked No. 1 in the telecommunications industry on FORTUNE® magazine's list of the World's Most Admired Companies.