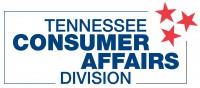 Nashville – If you own a cell phone, at some point you are likely to upgrade to a newer model. The Division of Consumer Affairs urges you to safely dispose of your old phone.
"It is important to properly dispose of your old cell phones to prevent your personal information from being stolen," said Mary Clement, Director of Consumer Affairs. Cell phones are like laptop computers, they are often repositories of personal and sometimes sensitive information, including addresses, phone numbers, passwords, e-mail and account numbers. You wouldn't dispose of your old laptop computer without wiping the hard drive clean; mobile devices deserve the same level of attention before you discard them. Encrypting passwords and other sensitive data stored on your cell phone can help prevent unauthorized access even after your cell phone is no longer in service. However, certain data on your phone, including contacts, photos and web search items may be recoverable with simple and inexpensive software programs.
Before you dispose of your old phone: «Read the rest of this article»
Abstract. The word itself is, well, somewhat abstract. It signifies something that is often difficult to comprehend. As an art form, it has confounded viewers and some critics for decades. But, like all viable movements, this hasn't prevented it from growing and encompassing new ideas.
A new art exhibit which opened at the Austin Peay State University Trahern Gallery this month will showcase the art form's entry into the 21st century. "Jettison – New Ideas in Abstraction" began on Sept. 8th and will continue through Sept. 25th features works from 17 artists, including some of the top names in the country working in this genre, such as Thomas Nozkowski, Jonathan Lasker and Josh Smith.
«Read the rest of this article»
On November 2nd, the Clarksville Street Department will begin pickup up yard debris, leaves and limbs.  This service will continue through December 1st. Yard debris, such as leaves must be placed in biodegradable paper bags and placed near the street. Tree limbs must be cut to 4' or less in length, the Street Department will not pick up limbs that are left over from a commercial company pruning your trees.
In order to have your yard debris picked up, you must contact the Clarksville Street Department by telephone at (931) 645-7464 between 7:00 A.M. and 3:30 P.M. Monday thru Friday.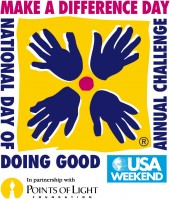 Would you like to be part of Make a Difference Day in Clarksville? Students from Kindergarten through Twelfth grade are invited to take part in a essay contest for our community.
Make A Difference Day is the most encompassing national day of helping others — a celebration of neighbors helping neighbors. Everyone can participate. Created by USA WEEKEND Magazine, Make A Difference Day is an annual event that takes place on the fourth Saturday of every October. The next event is Saturday, October 24, 2009.
Essay winners will receive prizes but everyone is encouraged to show your appreciation and love for a military spouse who has made a positive difference in your life. The topic for the Essay is "What has a military spouse done to make a difference in your life?"  You can write about any military spouse: your parents, teacher, community leader, family friend- anyone who is married to someone in the military who has made a difference in your life. «Read the rest of this article»