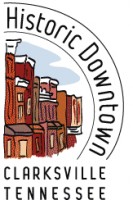 September's Jammin' in the Alley concert will take place Friday, September 18 on Strawberry Alley in downtown Clarksville.
This month's free concert starts at 7 p.m. and features the Z-Soul Band. The band blends original and natural sounds of soul & blues with their own funky twist. They are sure to provide the perfect tunes to groove to and have a good time.
As always, some of Clarksville's favorite downtown restaurants will have outdoor dining available for Jammin' in the Alley patrons. Grab a seat and a bite to eat while enjoying live music.
Jammin' in the Alley takes place the third Friday of every month through October.
Strawberry Alley will be closed to through traffic in front of City Hall starting at 1 p.m. on the day of the event. US Bank's drive-through and City Hall parking lots will be accessible.
For more information, call 645-7476 or visit www.cityofclarksville.com