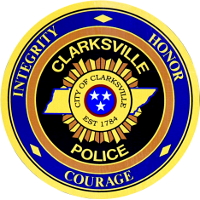 On September 27, 2009, around 7:23 a.m., Officers Jeff Derico and Richard Leese responded to an alarm activation at a Golf Club Lane business.  Upon arrival, they found the business had been broken into.  Lawn and  garden equipment and a computer and components were taken.  They reviewed a security video and saw a male carrying the stolen items from the building and the direction he headed.  Furthermore, they were able to identify the suspect as, ANTOINE CARDET SMITH.  Officers looked in the area in the direction where they saw Smith walking in the video; they found a computer sitting behind another business.  The officers briefly left the equipment to retrieve a camera to take photos of the stolen property.  When Officer Leese returned, he found SMITH trying to stuff the computer in a duffle bag.
«Read the rest of this article»

Alumni and friends of Austin Peay State University will have a chance to travel to Greece in Summer 2010.
The APSU National Alumni Association will sponsor the 10-day trip.
To learn more about tentative costs and other details, attend a "Preview Travel Party" from 5:30-7 p.m., Tuesday, Oct. 6 at the Pace Alumni Center at Emerald Hill, located at 751 N. Second St.
A slide presentation of locations in Greece included on the itinerary – Athens, Mykonos, Patmos/Rhodes, Heraklion/Santorini, Piraeus, Corinth, Epidaurus, Nafplion and Delphi – by Dr. Timothy Winters, professor of languages at APSU and tour host, will be shown. «Read the rest of this article»
Interested in solar? Want to see solar systems up-close? Tour  homes through out the region with solar PV installations!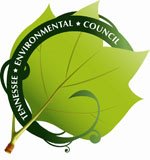 Tennessee Environmental Council and Lightwave Solar Electric are joining to sponsor the Middle Tennessee Solar Home Tour on Saturday October 3, 2009. Solar Homes all across Middle Tennessee will be open to the public for viewing and learning about solar energy as part of the American Solar Energy Society (ASES) National Solar Tour Day.
The tour features active and passive solar powered homes in Sylvan Park, West Meade, Green Hills, Antioch, Brentwood, Franklin, Mt. Juliet & Cookeville. Homeowners and installers will answer questions and show-off system components. These homes also feature energy efficiency, conservation, and other renewable energy systems. The tour is self-guided; no tour bus or schedule to follow. You may visit all ten houses on the tour or you may choose to visit select homes. Follow these links for a flyer and tour map. «Read the rest of this article»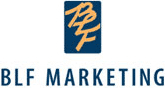 SAN ANTONIO, Texas — The American Bankers Association (ABA) Marketing Network has recognized BLF Marketing and its client, Planters Bank of Hopkinsville, Ky., as a Finalist in the 2009 Financial Marketing Awards. BLF Marketing was named runner-up in the "Brand Campaign" category for its success in positioning Planters as the "fun bank" without compromising its reputation of strength and stability in its markets.
The ABA Marketing Network formally recognized the nation's best bank advertising and marketing campaigns during the organization's annual conference last week in San Antonio. This is the third consecutive year that BLF has been named as a winner or finalist in the awards competition. «Read the rest of this article»