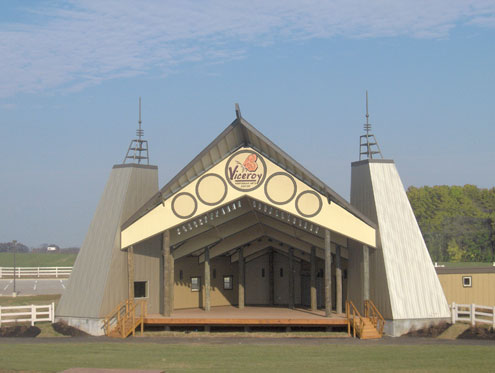 There's a little-known gem nestled in the fields of Oak Grove, Ky. Right beside the War Memorial Walking Trail stands the Viceroy Performing Arts Center, a full-service entertainment complex offering the ambiance of an outdoor venue with the amenities of an indoor reception hall. But you want to know the best part?
You can get married at the Viceroy.
Clarksville Bride Ashley Parsons found the Viceroy after having complications with her original wedding location in Clarksville. "We were working on a small budget and didn't have a huge guest list. Wanting something outdoors, yet intimate, we thought we found the perfect location," says the September Bride. "After several hoops and hurdles we dropped the venue. We went and looked (at the Viceroy) and I fell in love."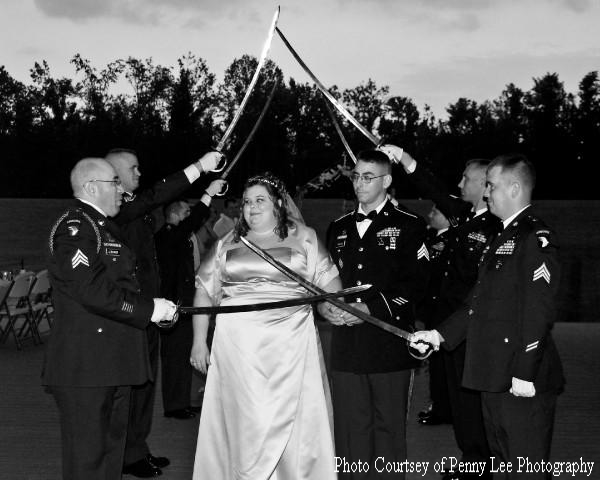 Ashley was the first bride to get married on the stage of the Viceroy.  "We got our outdoor wedding, by candle light and had our first dance under dimmed lights by the stars. It was perfect and I couldn't have asked for it to be more beautiful."
Because it is ran by the Oak Grove Tourism Commission, the Viceroy offers something many local venues cannot, true affordability. "We are not a money-making business like many venues in the area," says Oak Grove Tourism Director Traci Cunningham. "This gives us the ability to stay far below the average pricing when renting out our facility."
With three wedding packages, the Viceroy and War Memorial Walking Trail can fit into even the smallest of budgets. "We are a transient community and a lot of the military couples want to get married but have to plan around deployments, training and anything else they are called to do," explains Traci. "We don't want anyone to have to put off their wedding because they cannot find an affordable venue, not when so many of these couples have given up so much already."
The Viceroy boasts a 1946 square foot stage, complemented by a fully equipped kitchen, two furnished dressing rooms, restrooms, and full lighting and sound capabilities. The open-air Veteran's Picnic Pavilion, located on the edge of the wooded walking trail, seats 112 and offers electricity, grills, trash cans and water, making it perfect for receptions.
Couples are free to use outside catering, or they can prepare food themselves in the kitchen. For just $2 a day, the happy couple can even have their own message displayed on the marquee.
"Just come out and see the Viceroy," says Traci. "We believe this venue speaks for itself."
If you are interested in having your own wedding at the Viceroy Performing Arts Center, contact Oak Grove Tourism Director Traci Cunningham @ 270-439-5675 or email . For event planning, contact Brandy Breuckman @ 270-439-5675 or email eventplanner@oakgroveky-tourism.com. For general information, visit www.oakgroveky-tourism.com.